31st December 2018
31-December-2018
31-December-2018 16:12
in General
by Admin
Saturday was a great days racing, Kateson ran a screamer in The Challow in what was a race run at a slow pace and jumping the last I thought we were in with a big shout. He just didn't pick up like the winner or the second horse. We were obviously disappointed not to win but lost nothing in defeat and appreciate how lucky we are to have a horse good enough to even be entered in a grade 1. I did find the jockeys reaction to the race a bit mind boggling, they are the ones riding the horses and for the majority of them to moan of the lack of pace is puzzling.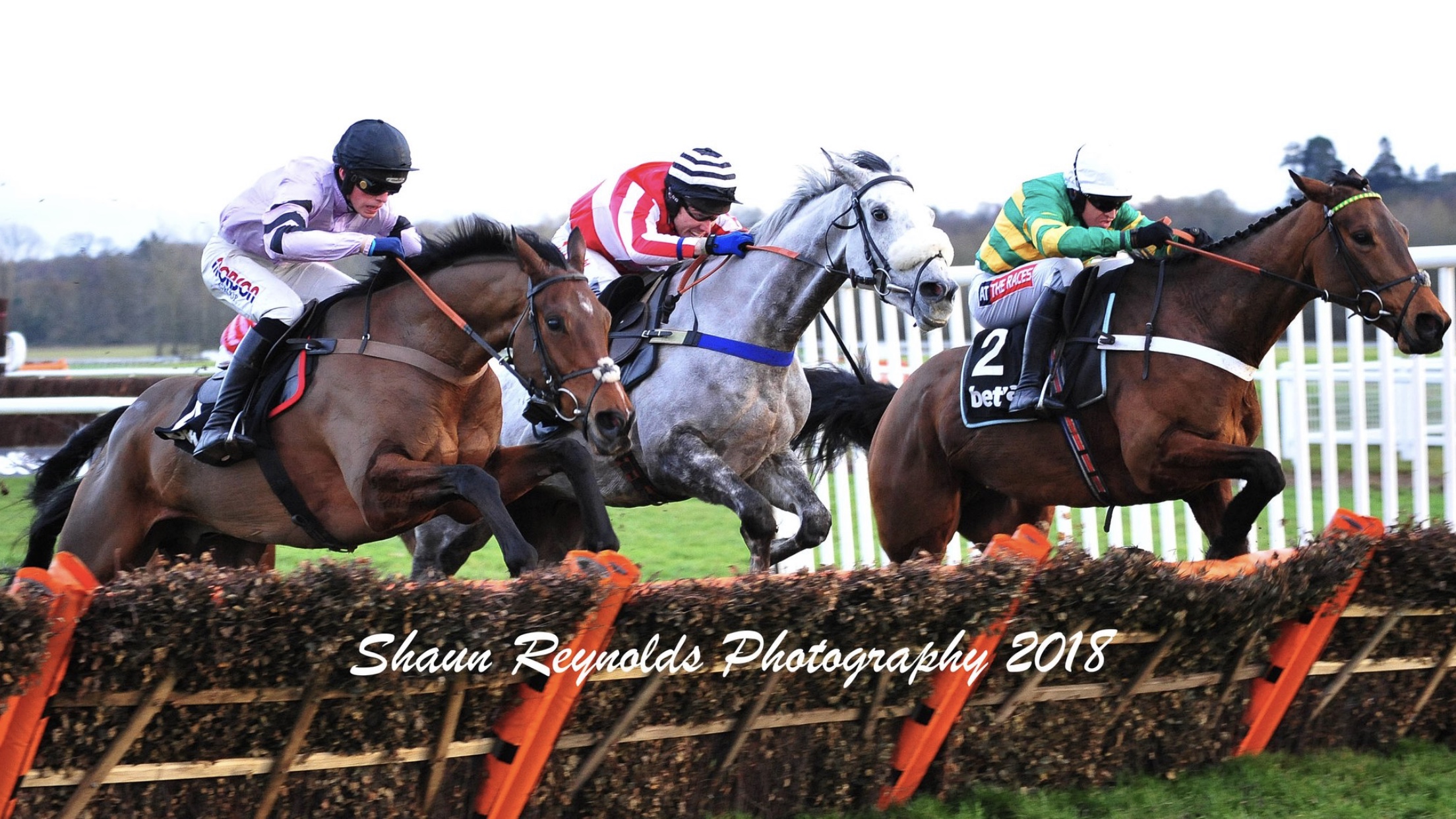 Polydora ran a super race until the burden of the weight caught up with him, I have always voiced my disapproval of an 11lb rise for winning second time over fences and felt that he deserved a chance before being clobbered. I will be waiting for Tuesdays morning adjustments in the hope he is cut some slack.
Doncaster was also successful, Lady Cylla threw her chance away 4 out when she completely missed the hurdle and jumped violently right. She and Stan did well to finish a close third considering everything. Via Delle Volte had a lovely smooth run throughout and hit the line strong under Tommie. I'm told she was a winner over obstacles for Oak Grove Stud in near on fifteen years! They are predominantly a flat stud who have huge success in that discipline. I must add, I was relieved that another horse split the finishing positions. Denying one of our owners a winner is not something we ever set out to do. When you've two three-year-old fillies in the yard who both deserved their chance and only one race in the calendar there is little choice but to let them go head to head. Both fillies will go head to head again and return to Doncaster for the 4-year-old fillies only listed contest at the end of January.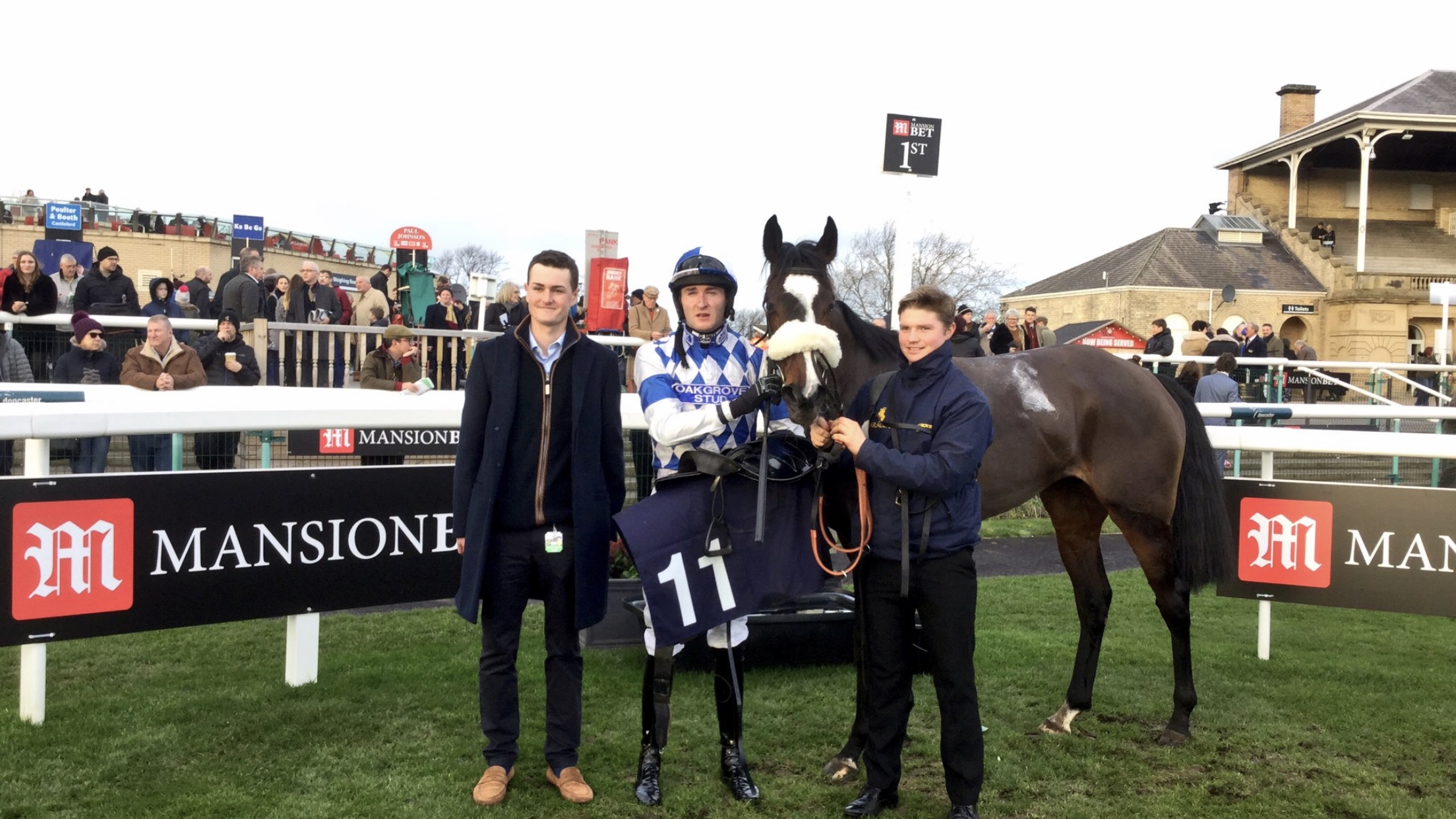 Enjoying a well deserved lye in the day after!
Most pleasing is that all four horses ate up and seem fit, well and are all back cantering.
We adjusted our working week according to Christmas and worked full days over the last two weekends allowing some members of staff a bit of time over Christmas and others over New Year.
On Sunday we worked, Sebastopol, JohnBB, Fair Kate, Lamanver Storm, By Order Of, Equus Amadeus, Snapdragon Fire, Soraya, Glory and Fortune, Free Time, Air Lander, Coningsby and seventeen unnamed horses. The few that didn't work cantered around the sand and up the hill.
This morning the horses all had typical Monday morning canters before they get their invaluable day off on Tomorrow. I am a believer that their day off is as important as any work day. JohnBB, Fair Kate and Sebastopol schooled over six hurdles on the grass.
Glory and Fortune lines up at Cheltenham tomorrow, he has obviously impressed us at home to be starting his racing days on such a big stage. He won't be knocked about under any circumstances and will be ridden to be doing his best work at the end of the race.
Happy and most importantly healthy New Year to one and all.