30th December 2015
30-December-2015
30-December-2015 17:15
in General
by Admin
Kelsey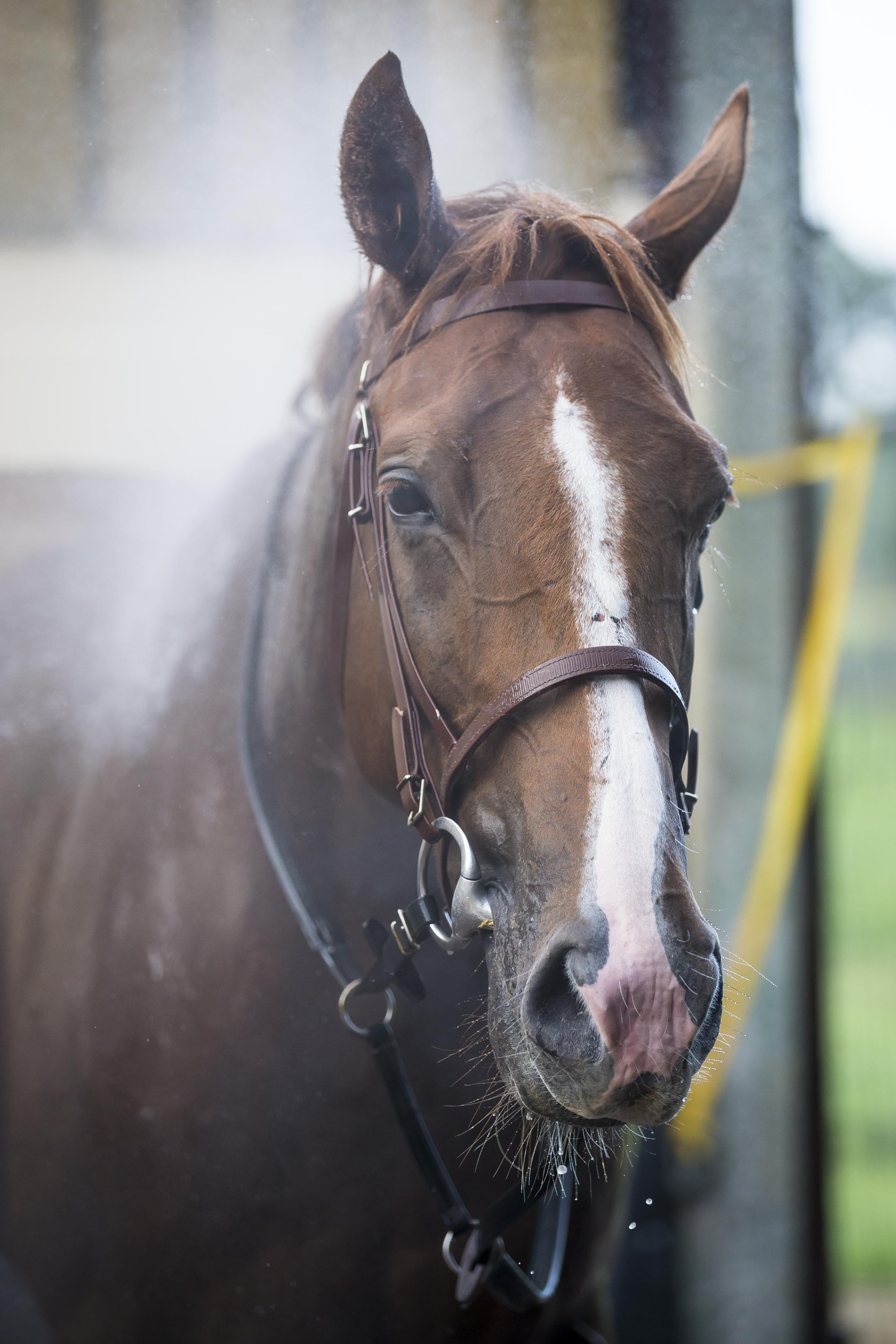 Storm Frank did not help the humour today – we schooled 3 year olds by Robin Des Champs, Getaway, Stowaway, Network, Milan, Beneficial and Cirano De Silvola in hurricane force winds. They all jumped with fluency and their jumping is certainly going the right way.
The winds were so high around the sand gallop we choose to use the hill for the rest of the morning. The 2 horses that don't go on the hill had to take on the elements around the sand gallop. The wind died down just before lunch and the heavens opened and it poured down for the afternoon. I, like everyone else emptied my boots out after last lot. Many families have lost their homes and we are just dealing with an irritation with all this wet weather. I'm told the Severn is about to burst and would imagine it has already in Upton. I popped up to the Cotswolds after lunch to collect Tilly from her mates - roads were like rivers in places.
Warwick and Uttoxeter are having 8 A.M inspections tomorrow morning. If racing goes ahead, Rebekah Rabbit has found a good opportunity as has Kelsey. Pinnacle Panda and Lamanver Alchemy's races are competitive.