30th October
30-October-2017
30-October-2017 17:50
in General
by Admin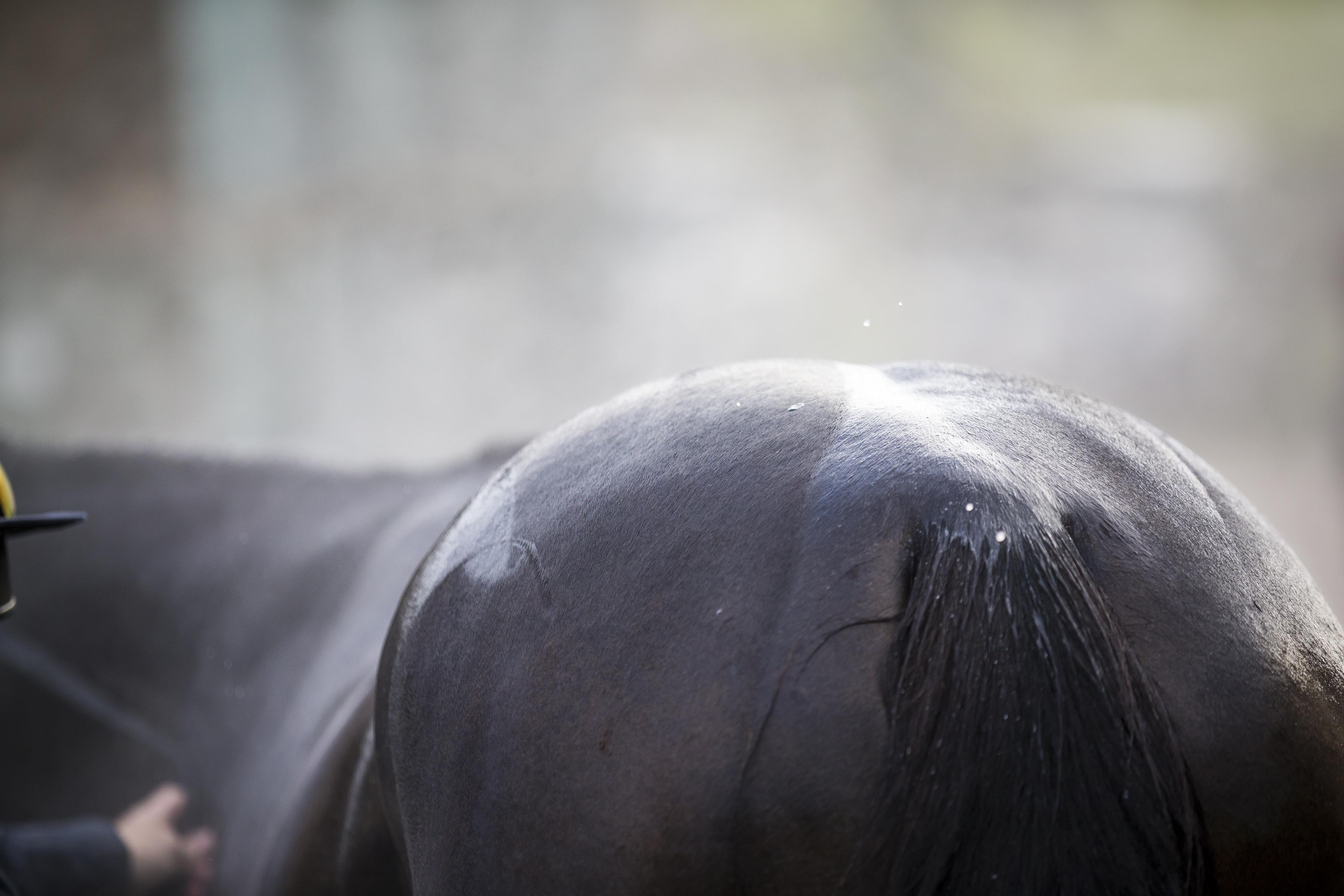 Typical Monday morning canters for most, those that were ridden yesterday did a little more. Vado Forte and Thistle Do Nicely jumped a line of hurdles as did Flashing Glance. Polydora jumped 8 hurdles yesterday morning in preparation for his run at Chepstow tomorrow, he has been off the track for a long time and is sure to need the run tomorrow. I have been very pleased with his homework. He's a horse I've always held in very high regard. Each time we ran him in bumpers he came home lame sore in the corn area of his feet. He has had remedial work done on his feet and seems fine this time. We have had no reason to question his soundness since he came back in from his extended summer holiday.
There is a letter in todays or yesterdays Racing Post about the time horses arrive in the pre parade ring prior to race time. Reference is made to the fact that trainers are allowed to saddle in the stable yard and the punter struggles to get time to look at the horses prior to placing his bet. I appreciate this is frustrating for the punter but owners are paying in excess of £1500 / month to have their horse in training and have little change out of £700 race day expenses if the horse has travelled any distance at all. Not only do trainers have to put the horses first and do whatever is in their power to cause as little stress as possible to the horse prior to the tape going back there is also a well publicized major staffing issue within the industry. The practice of saddling horses in the stable yard is more common now than ever before for the aforementioned reasons. There was also a comment about horses being disguised under rugs. This man needs to have a chat with himself. I can't say I have ever seen an athlete warming up naked nor horses unless they are free sweaters. How would the punter like to strip off and walk around a pre-parade ring for 45 minuets in the cold of winter. He could probably try it in his back yard to gain a little more understanding of the horse's needs before writing such a thoughtless letter.
Since the times of arriving in the paddock 45 minuets prior to race time racecourses have introduced open air bars, live music, bouncy castle, bumper cars, fair ground rides and attractions and Matt Chapman on the tannoy etc etc creating the prefect environment to keep the lid on a finely tuned racehorses.