30th August 2017
30-August-2017
30-August-2017 21:39
in General
by Admin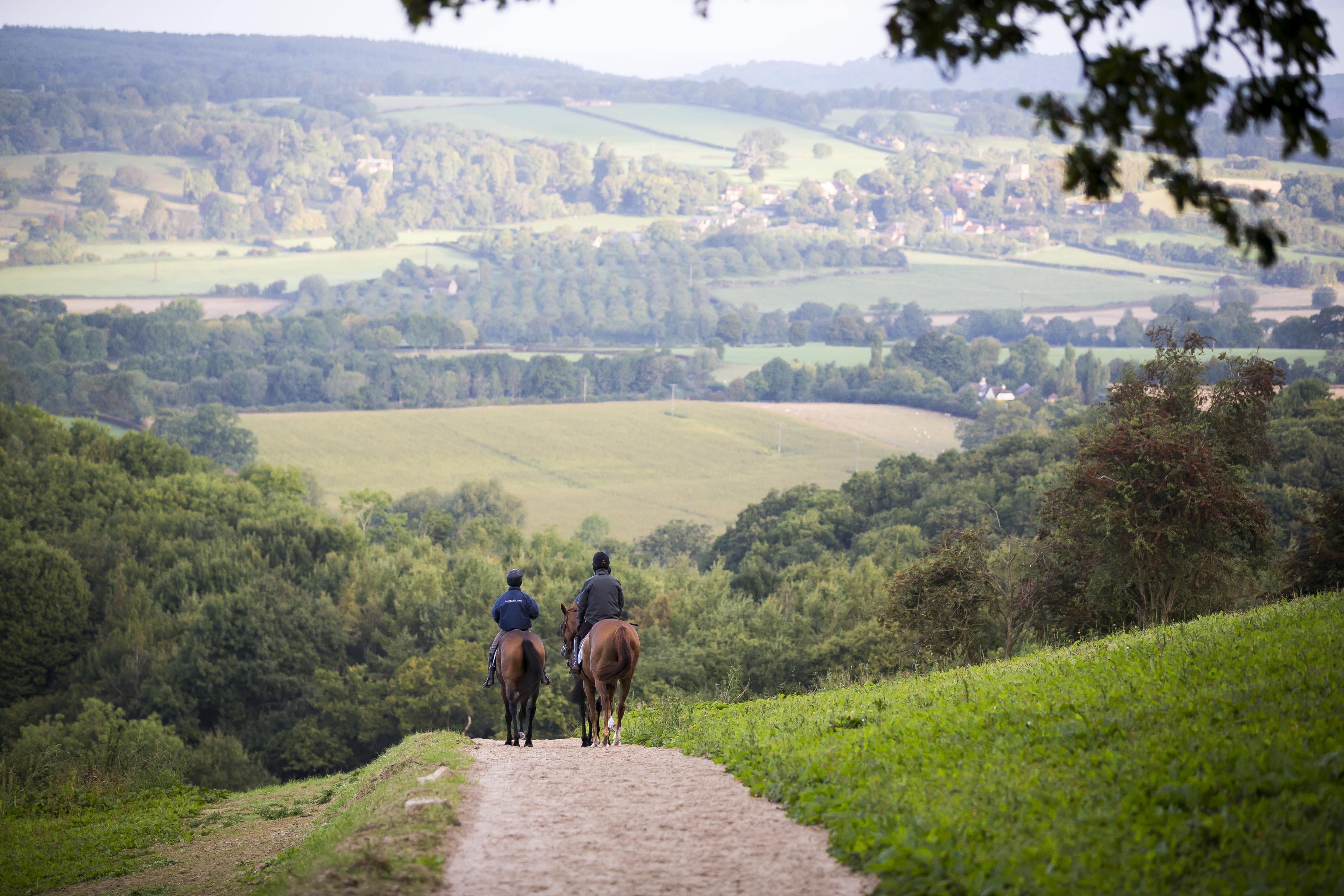 A couple of busy days behind us. Yesterday was a work morning we worked Vado Forte, Flashing Glance, Sword of Fate, Equus Amadeus and Snapdragon Fire. David Kellett was here to watch Thomas Patrick swing through on the woodchip with Kates Son. After morning stables we all went out for lunch with my godfather before heading off to Newton Abbot.
David's Phoebe made a nice debut, for once the gallop was very strong in a bumper and she was on the front end. It is very easy to be critical but you simply don't know how the races will be run until they're over. I tell the jockeys, what I believe to be an ideal starting position for individual horses but they have to be left to ride the races from there and ride accordingly to what they see in front of them. David Phoebe won't be rushed back and is now likely to head straight over hurdles.
This morning we schooled Sword of Fate, Equus Amadeus, Vado Forte, Flashing Glance, Thomas Patrick and Snapdragon Fire.
Amadoue ran a nice race to finish 3rd at Worcester this evening, if anyone can find me a weak novice or maiden hurdle please let me know, the quality of horse now competing in the summer moths has certainly improved. The winner of todays maiden hurdle is rated 92 on the flat and could easily be seen at some of the bigger national hunt meetings throughout the year, the 2nd horse ran in the mares listed bumper at Aintree so she is no slouch and must be held in high enough regard. Colin Tizzard intends to run a horse rated 146 over fences in a novice hurdle at Newton Abbot on Saturday. The program for novice hurdles through September is poor and very limited so it isn't going to get any easier.
Polydora returned from a long break having had to have some serious work done on his feet, Colt Lightning and Cora Sundrop also came back into training today. Fair kate has gone home for a break, she really loved it here and was very willing to leave. 6 men and 30 minuets passed before she finally gave in and loaded, if we can get her to channel her energy in the right direction she could well be worth following.