30th May 2020
30-May-2020
30-May-2020 16:06
in General
by Admin
Swift Wing heads north to Newcastle tomorrow, to read my thoughts click here.
Writing an entry on my white board for Tuesday at Newcastle was a huge thrill, Swift Wing is assured a run and with no issues arising he will take up the opportunity. I am ridiculously, looking forward to having that nervous, sick inducing adrenalin pumping again. It is no foregone conclusion that racing is even allowed to start back and we are reportedly, still waiting for the green light from Government. Thankfully, the BHA and other industry leaders seem to have done everything possible and put in some serious measures in order to minimize risk and deserve huge praise for their colossal efforts. As I have commented on before, my only gripe with those in power has been the continued lack of communication throughout this pandemic.
Dominic Cummings has certainly dominated the headlines this week. I am not endorsing what he did. However, he did what many thousands have done since day one of lock down. I was driving horses to grass immediately into lock down and I do not believe every car on the motorway were occupied by key workers. In fact, I even saw some packed as if they were going on holiday! We are fortunate to live in a beautiful part of the country and if I've told the children once I've told them a hundred times, they have no idea how others are suffering through the global crisis and lockdown. I'm like a stuck record when I go on about children in dysfunctional, violent homes and living in high story flats or houses with no gardens. I really do feel for those living in such circumstance but for a journalist to ask Dominic Cummings to apologies for having access to something others don't was just ludicrous.
Walkers have passed this yard and gone across the farm since day one of lockdown, they do not live within walking distance of this farm. The car park at the top of the hill would have confirmed that any given day throughout lockdown. The hypocrisy of many thousands is astonishing and for that reason alone I am supporting Dominic Cummings for his actions. Twitter has become a cesspit of experts who think they can run a country. Their victim mentality is no doubt the cause of their inability to express themselves with any form of humanity. There has been much manipulation put on what Dominic Cummings did and didn't say confirming to me that people hear what they want to and not what is said. I have also read the article written in Spectator by his wife which again has been manipulated by the media. She made reference of emerging into London Lock down. She did not mention where she emerged from, therefore she did not mislead anyone. In his position, I would have done the same for anyone of my children but I'm human too. Fortunately, I haven't found myself needing too. I am glad he doesn't train my horses, if it takes him five hours to drive to County Durham from London he'd have no chance of riding a few lots out before getting to Sedgefield for the first. Given the time it took him to drive there, he could easily have covered the round trip on a tank of fuel.
The horses are enjoying life and getting the best of both worlds in this beautiful weather, exercise and grass. I did a zoom meeting for Value Racing Club on Tuesday night which was enjoyable and a lovely thing to be able do for them. The babies that arrived for breaking are all riding around the ménage beautifully and loose schooling, they actually had a nagging down the lane this morning. Nagging horses seems to be a forgotten art.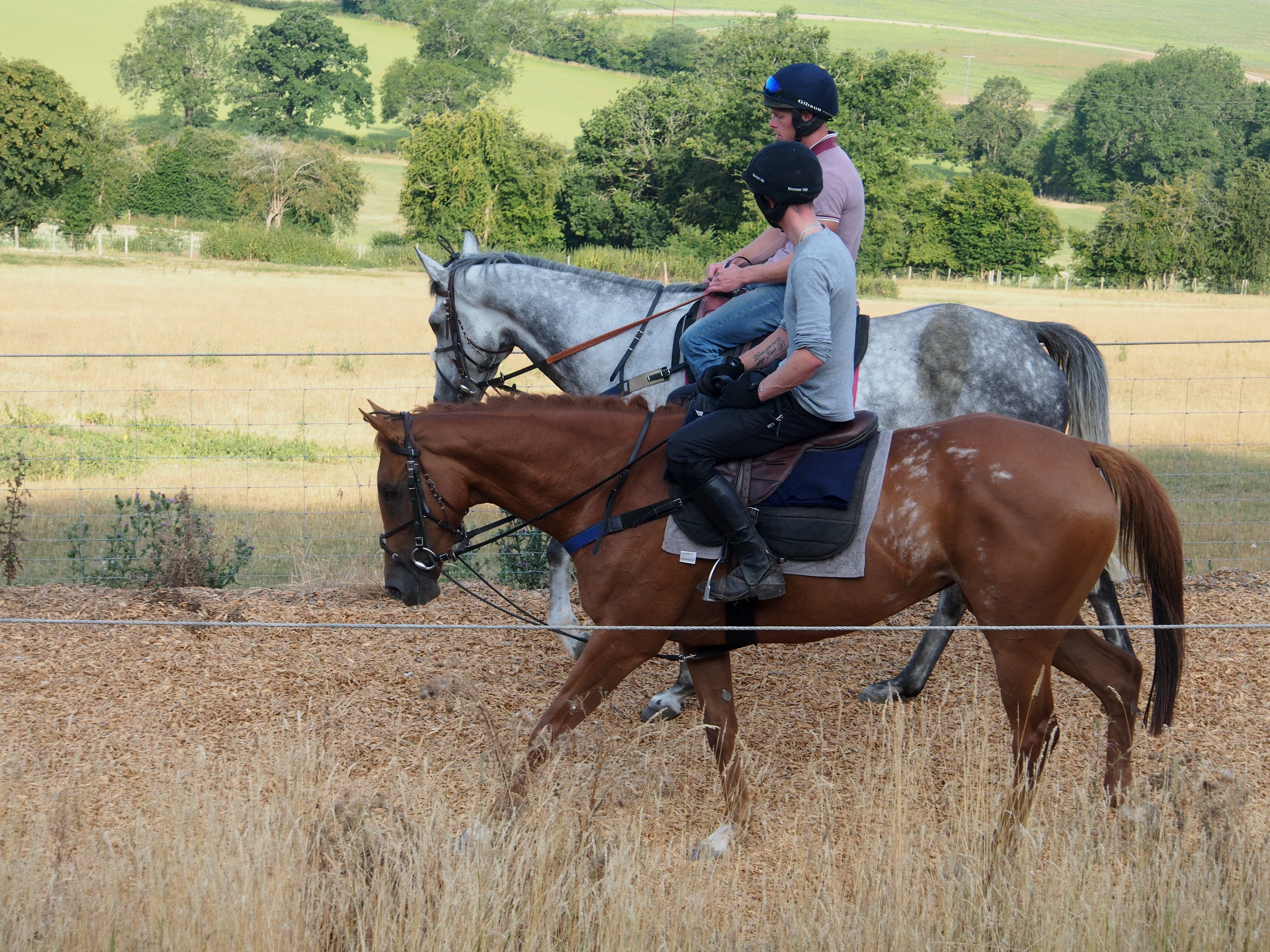 I also did a quetions and answers for All Bar One if you wish, you can click on the link to read.
The timber arrived for the new turn out pens and the fencing contractors have it in the ground already. We have fitted all the drinkers and connected them up this afternoon. The diggers are back today putting the finishing touches to them before the woodchip starts to go in on Tuesday. They will be ready for those horses that appear to be susceptible to dust when stabled as soon as they are back.
Yesterday, Ardlair, Black Anthem, Yes No Maybe So and Luck of the Legion all worked having cantered around the sand.
If you've never made a mistake you're a liar.