30th April 2018
30-April-2018
30-April-2018 18:07
in General
by Admin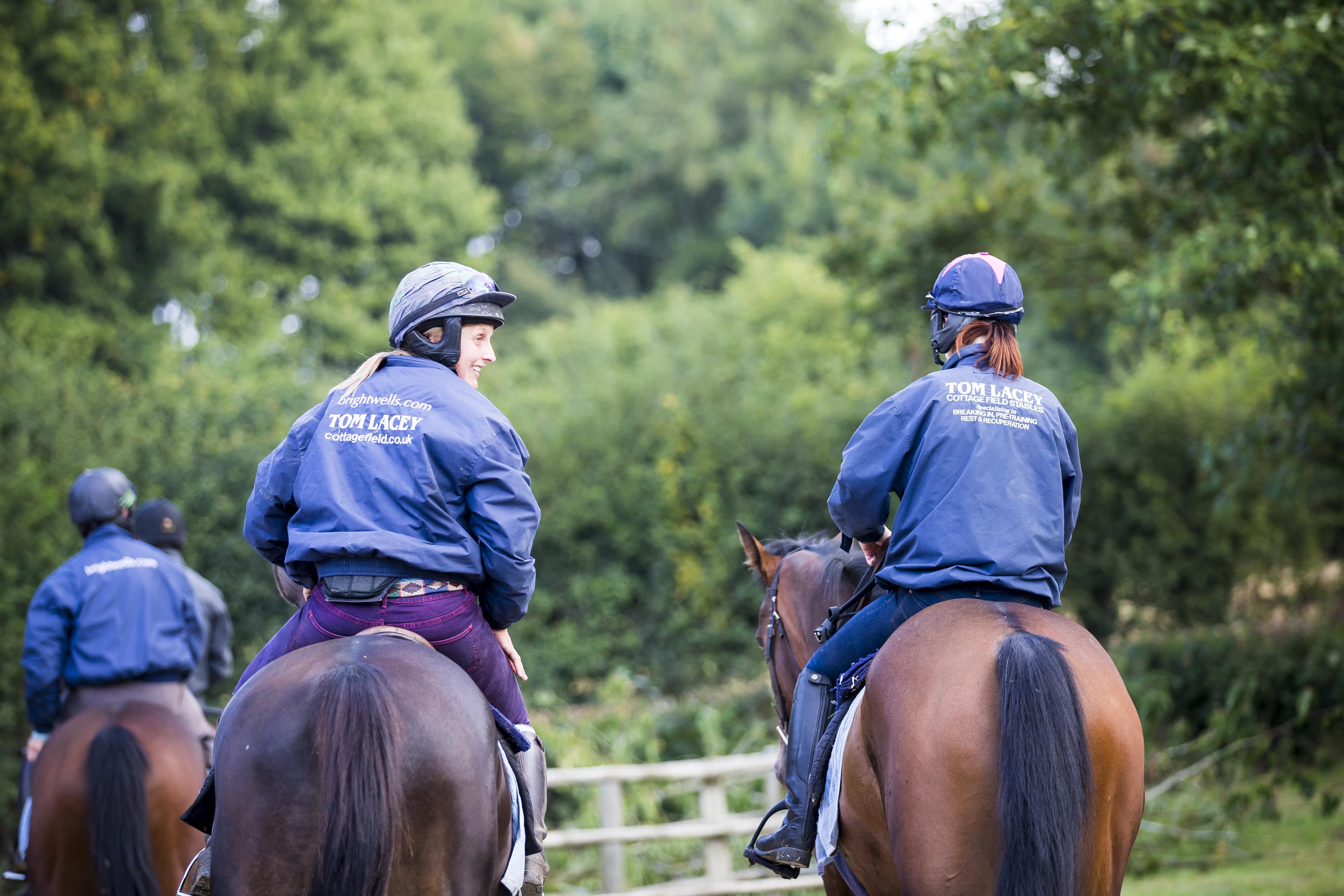 We were unable to end the season with a bang at Sandown on Saturday. Equus Amadeus ran a super race to finish 3rd in the £100,000 novice championship race. The style in which he has to be ridden was always going to prove difficult around Sandown yet he acquitted himself very well only being beaten by 2 lengths. We will see what the handicapper has to say before deciding whether to give him one more run or send him off for the summer. The less said about Jester Jet the better. I turned away after she jumped 2 hurdles as her race was over after the start. Given where she was positioned she ran an absolute blinder of a race. Going forward, there is one race in her radar, if we feel she has a chance at entry she may well go there or she too will have her holidays.
We have had a fantastic season totaling,
39 winners
158 runners
25% strike rate
The obvious highlight being 2 winners at The Aintree Festival. Sadly, like everyone else, we had our disappointments and upsets, none more so than losing of Isle of Ewe at Wetherby.
It is very timely to thank all our owners for their support and the staff for their tireless efforts. Nothing is possible without either and I most grateful to all.
With success expectations become greater. As ever, we will be doing our utmost to get the best out of every individual horse during the 2018/2019 season, we have an awful lot to look forward to.
Yesterday, I played in the father son school golf competition, I think I was more upset than Sholto as we only finished 2nd. After the golf, Sholto and I headed to Kinghtswick to watch Soraya win a match.
Typical Monday morning canters for the horses, some babies hacked away up the woodchip others in the ménage. As the older horses leave for their summer holidays younger ones arrive for more education. A lovely complaint given wages and bills still have to be paid.
At some point we will need a quieter spell to steam clean and paint the barns. We are always looking to improve the setup here and this summer will be no different. We will tarmac the yard, double the size of our all weather schooling strip and build an office away from the house.