30th March 2018
30-March-2018
30-March-2018 16:27
in General
by Admin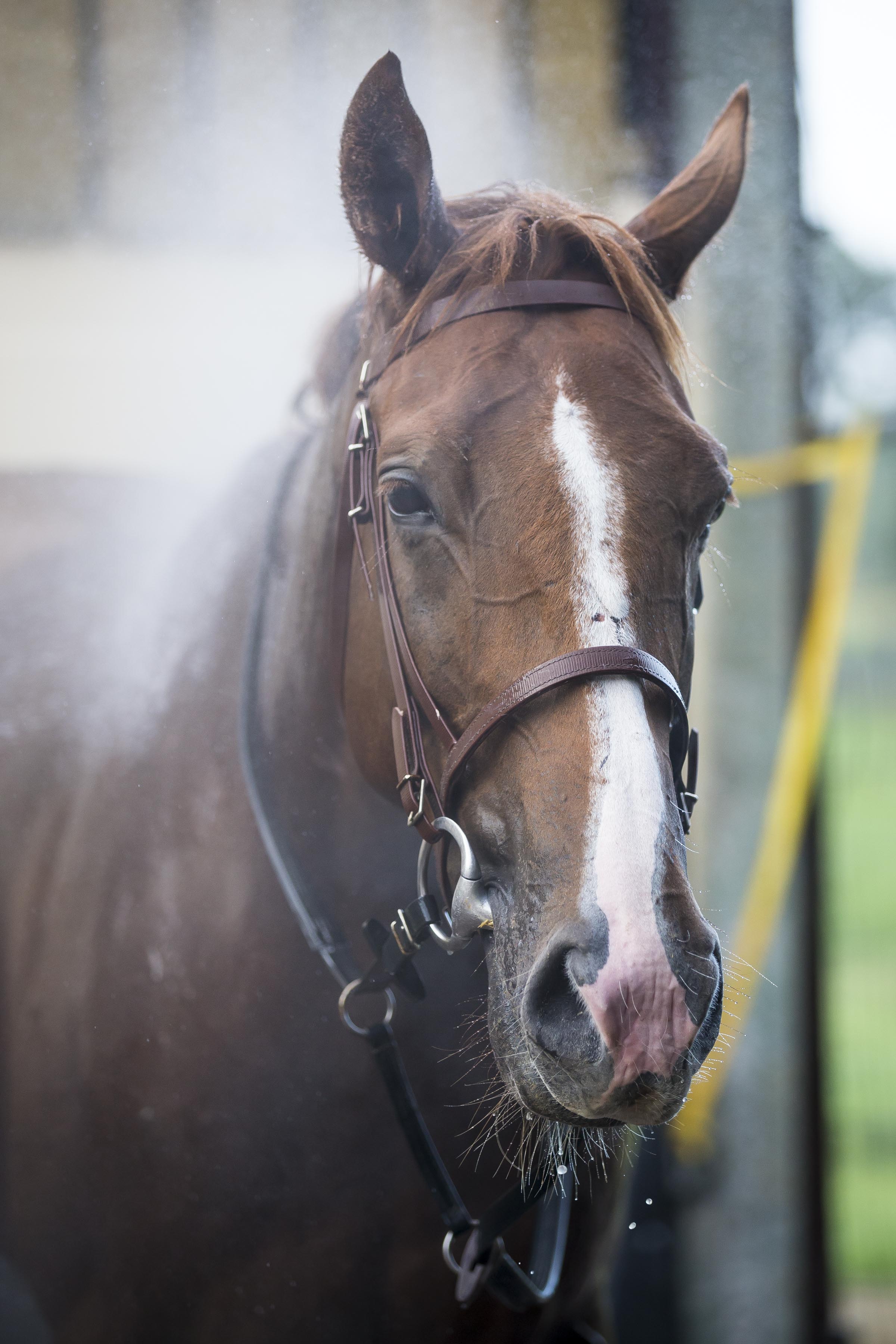 Our forward rolling ball burst with a big bang and with huge sadness at Wetherby yesterday. To lose Isle of Ewe was horrendously sad, just as it is with any horse. Isle of Ewe was special, from the age of 2 she been with us and we had shared a few highs and lows. She had recovered form her leg injury and was running a belter of a race when 6 lengths clear before falling at the last. There is no worse feeling than that very hollow, empty drive home form the races having lost a horse. The feeling lasts several days as we all get accustomed to life without her. I make up feeds for the whole yard in front of her stable each night. Not having her nudging me in the back every time I bend down to mix yet another bucket was missed this evening. Many of us wouldn't have bread on the table without horses, they mean everything to us and their owners.
This morning we worked Sebastopol, Kate's Son, Jester jet and Equus Amadeus. King Roland, Vado Forte and Muse of Fire had a canter around the sand and a small blow up the woodchip. The others covered plenty of yards around the sand or up the woodchip.
King Roland and Muse of Fire head to Larkhill tomorrow, they are two very fine horses and will give a good account of themselves.
The downpour of rain we have had this afternoon, if falling elsewhere could play havoc with our running plans over Easter, until we get going updates on Sunday morning running plans remain on hold for Monday. Vado Forte has been declared to run in The Sussex Champion Hurdle on Sunday at Plumpton. Racing on Good Friday and Easter Sunday is not something I agree but we have to get on with it.
I can't claim to have ever bought a Daily Mirror - never say never. Tomorrow the Meep Meep story will be featured. There won't be copy left in a newsagents by 7 A.M in Herefordshire! Albert will be commissioned to get a copy on the way to work. I'm sure Ledbury News will have increased their order of Daily Mirror's and the reports have it the printers in Wapping have been instructed to run 500,000 additional copies due to do the predicted increase in sale.