29th August 2019
29-August-2019
29-August-2019 17:44
in General
by Admin
Equus Amadeus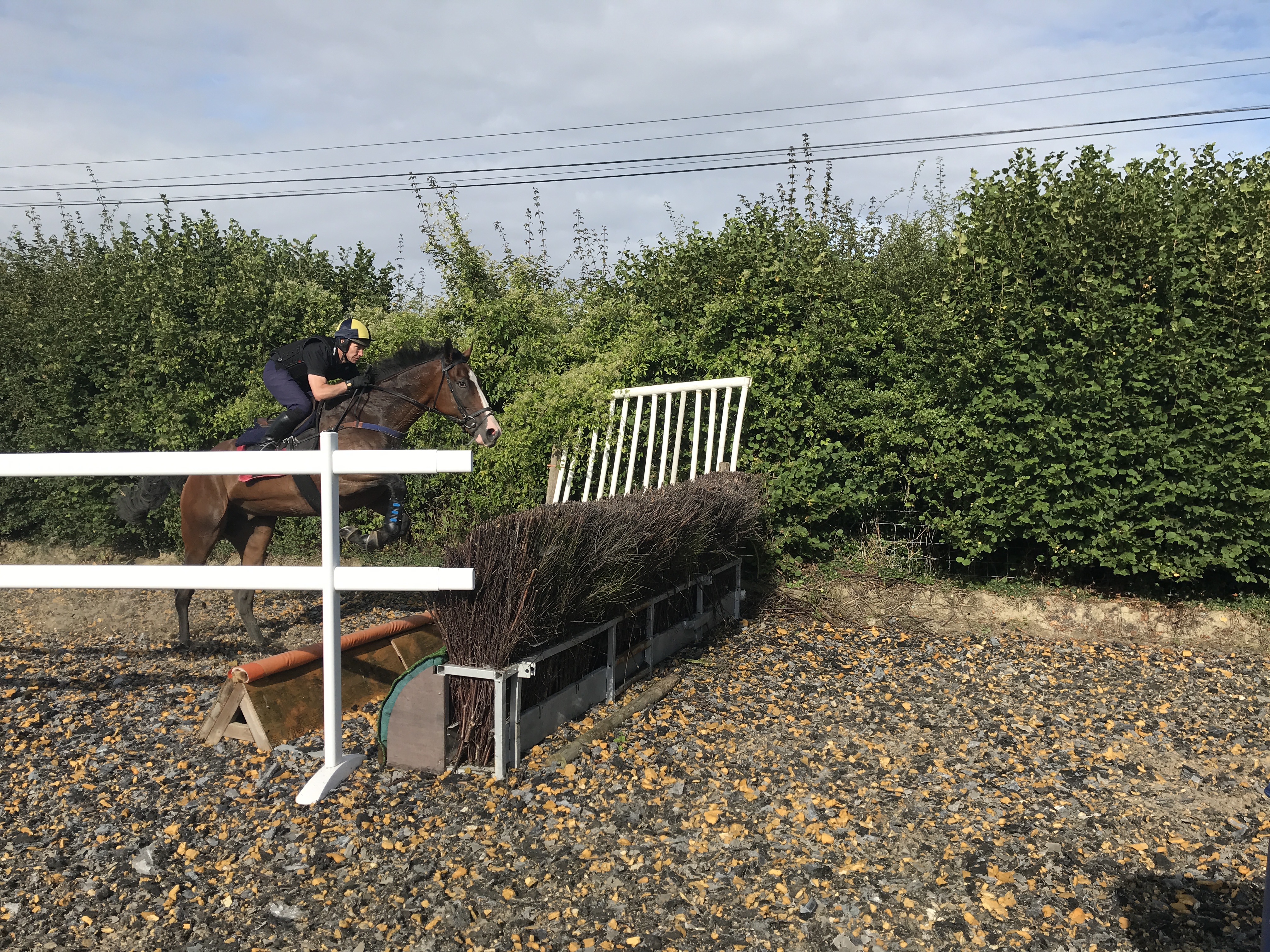 The champion jockey and Alan Johns were in this morning, we schooled, Vado Forte, Dorking Cock, Equus Amadeus, Lamanver Odyssey, Snapdragon Fire and Harold's Arrow over fences. Le Grand Fromage, Tea Clipper, Red Nika, Neveille's Cross, Thais Tior, Miss Mondito, Floating Rock, Christopher Robin and Dorking Boy schooled over hurdles. Len Attrill was here to watch Floating Rock school. There is a leg available in Floating Rock if anyone is interested in getting involved. He is going to be a real fun horse and is a sure fired winner. We weren't short of visitors this morning, we had the physio, farrier and dentist all working away for the day.Robert Chugg was here dropping off a very smart Martaline three year old and a Presenting filly who came for the experince of cantering in a string.
Dorking Boy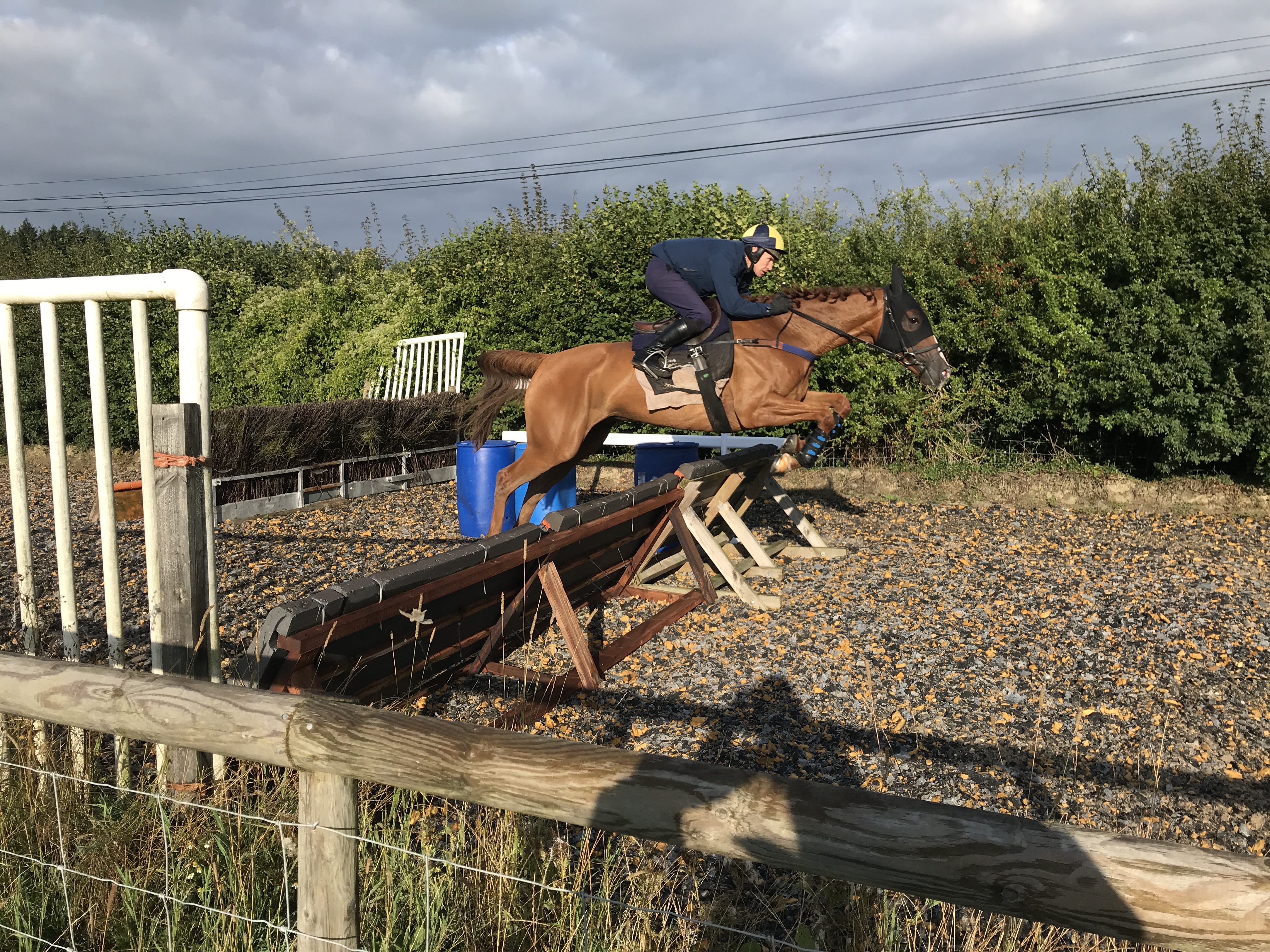 Christopher Robiin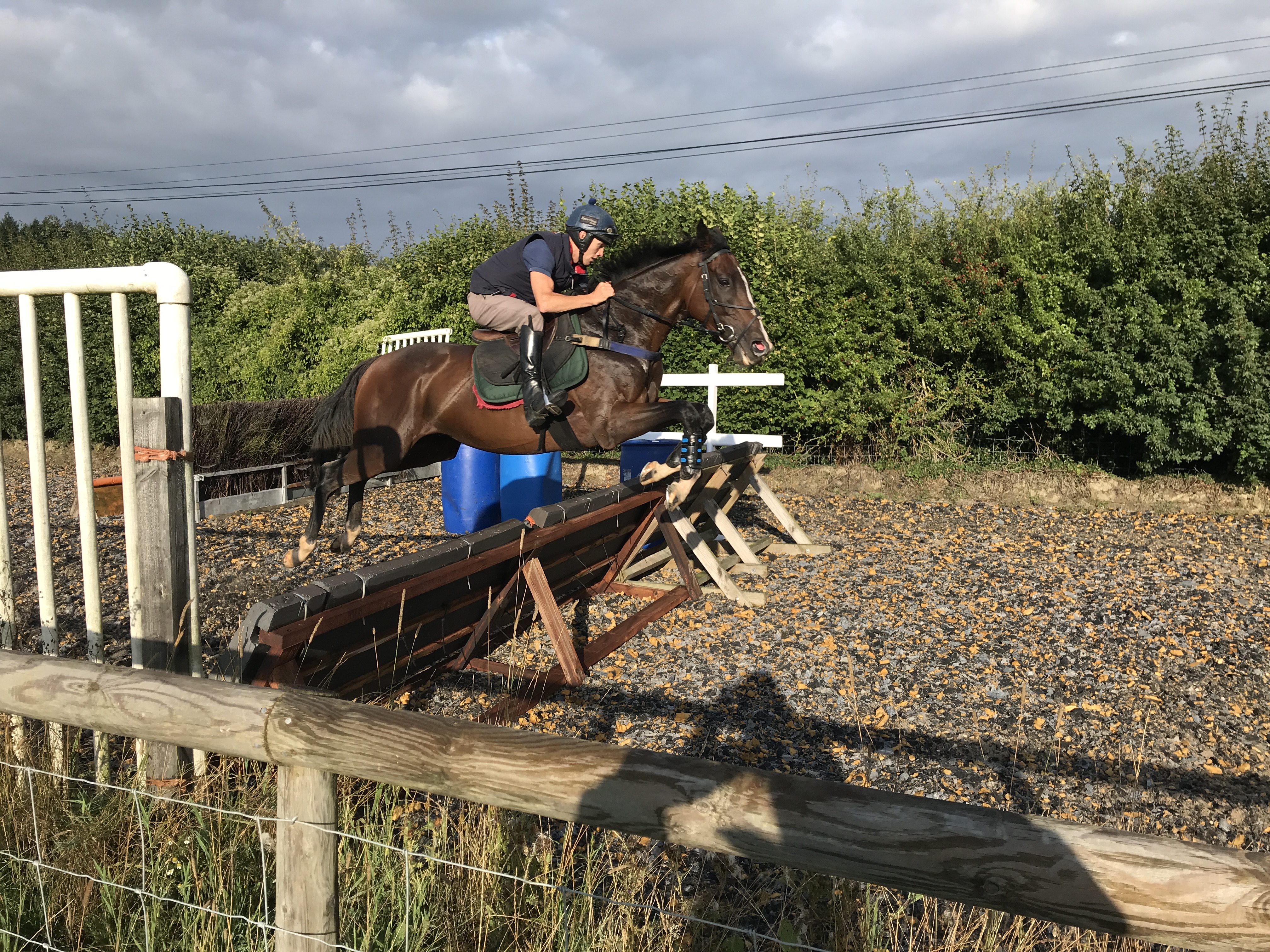 Thais Tior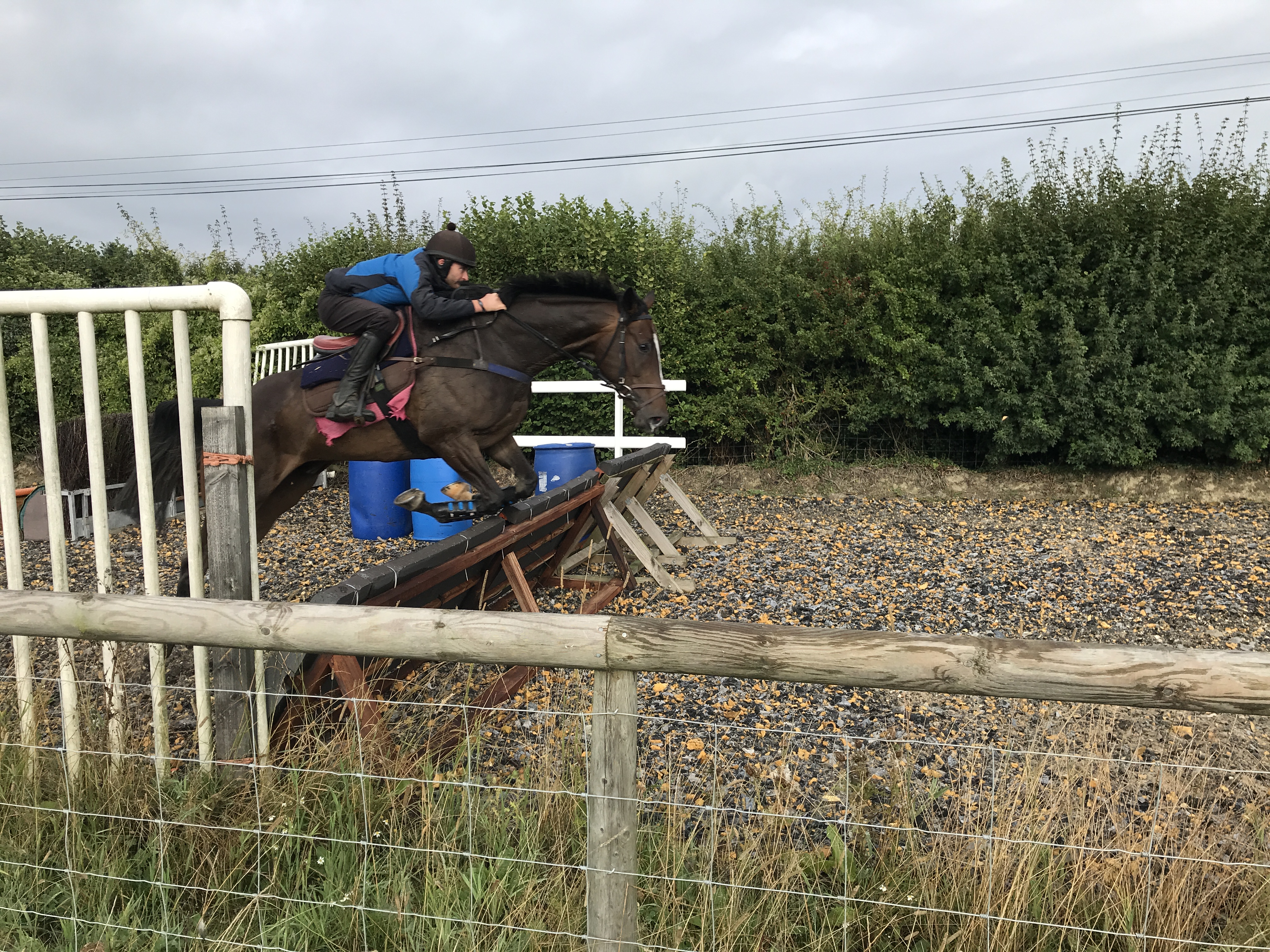 Dorking Cock thinks he has wings!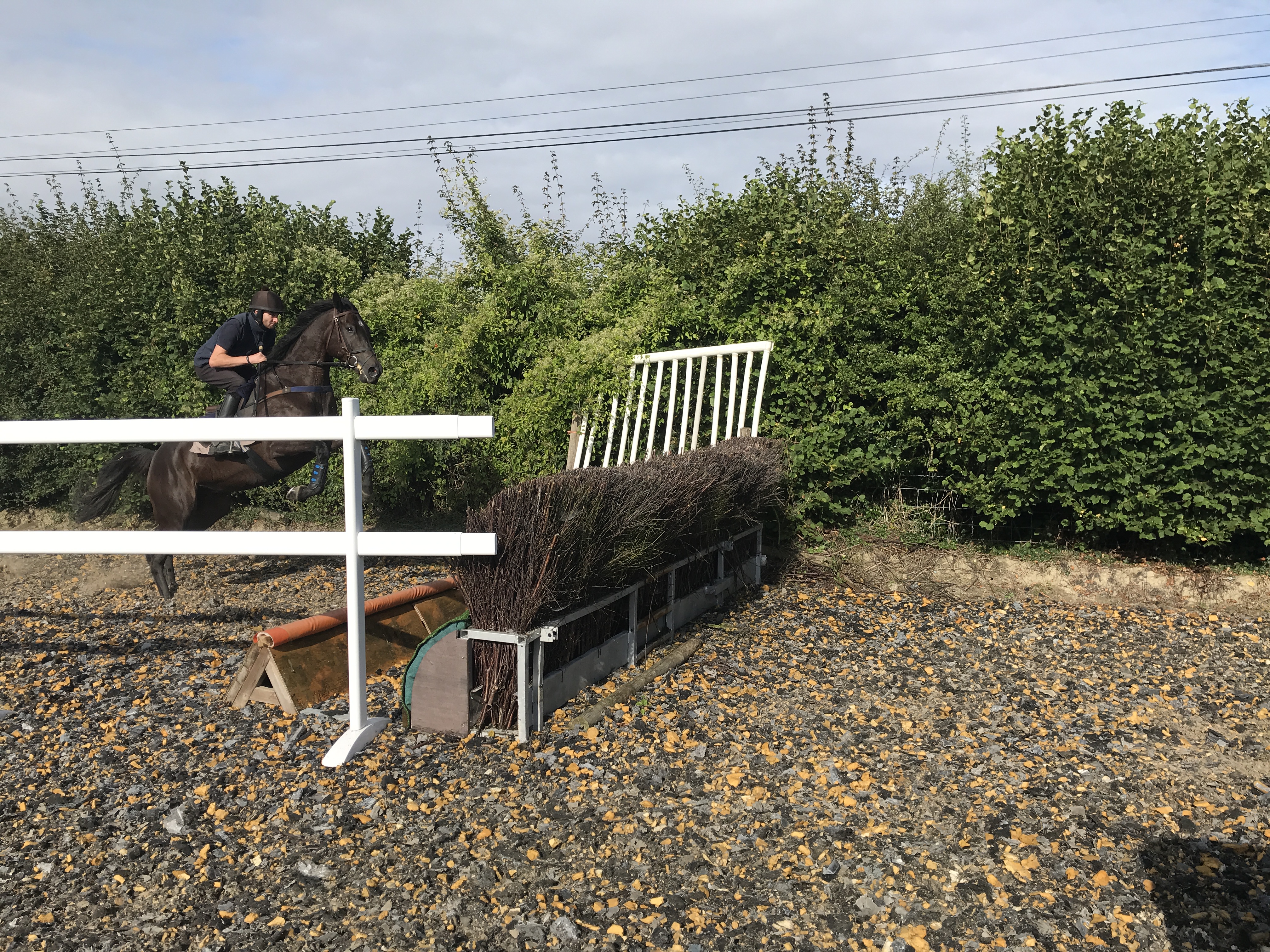 Red Nika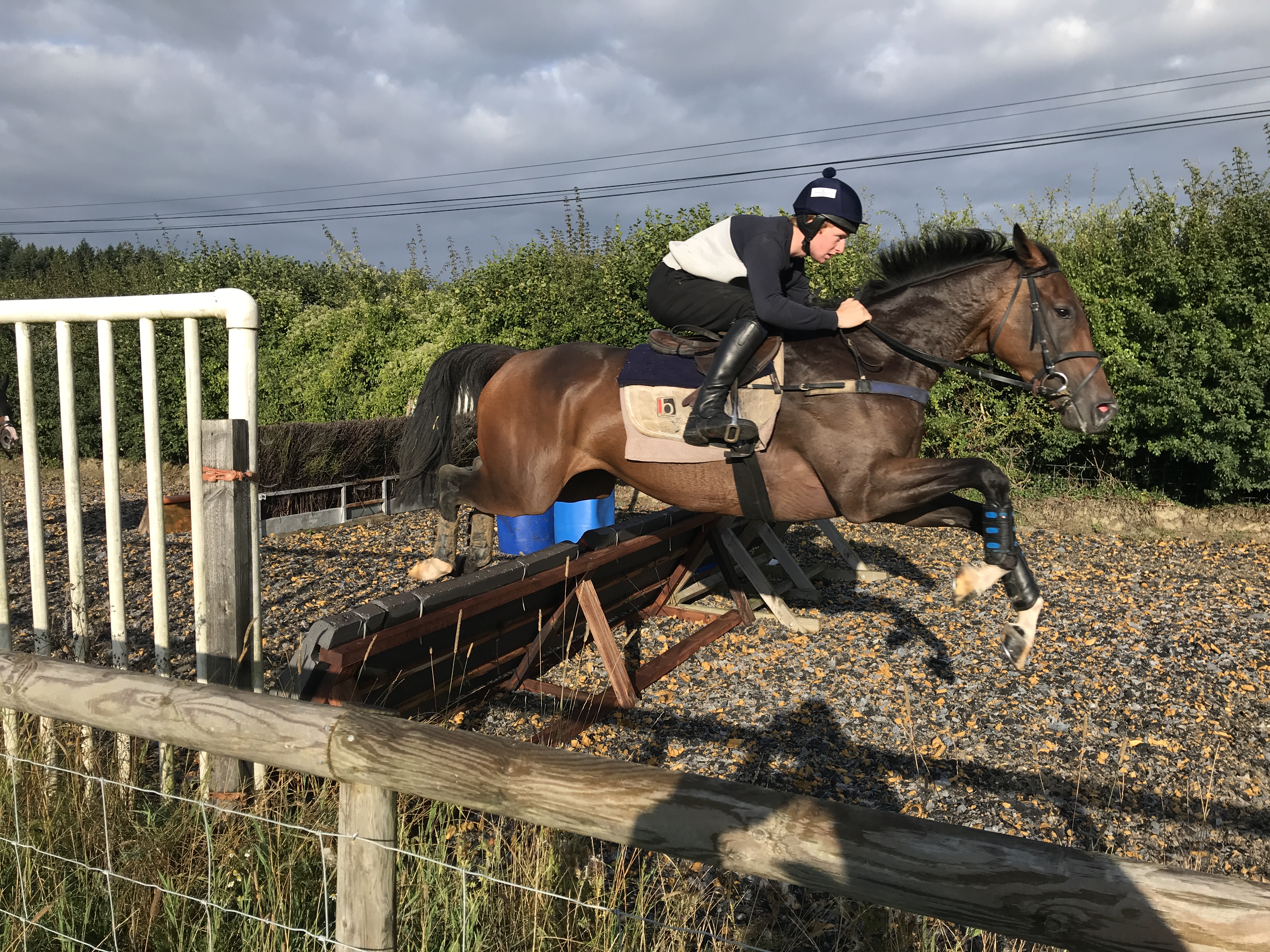 Neville's Cross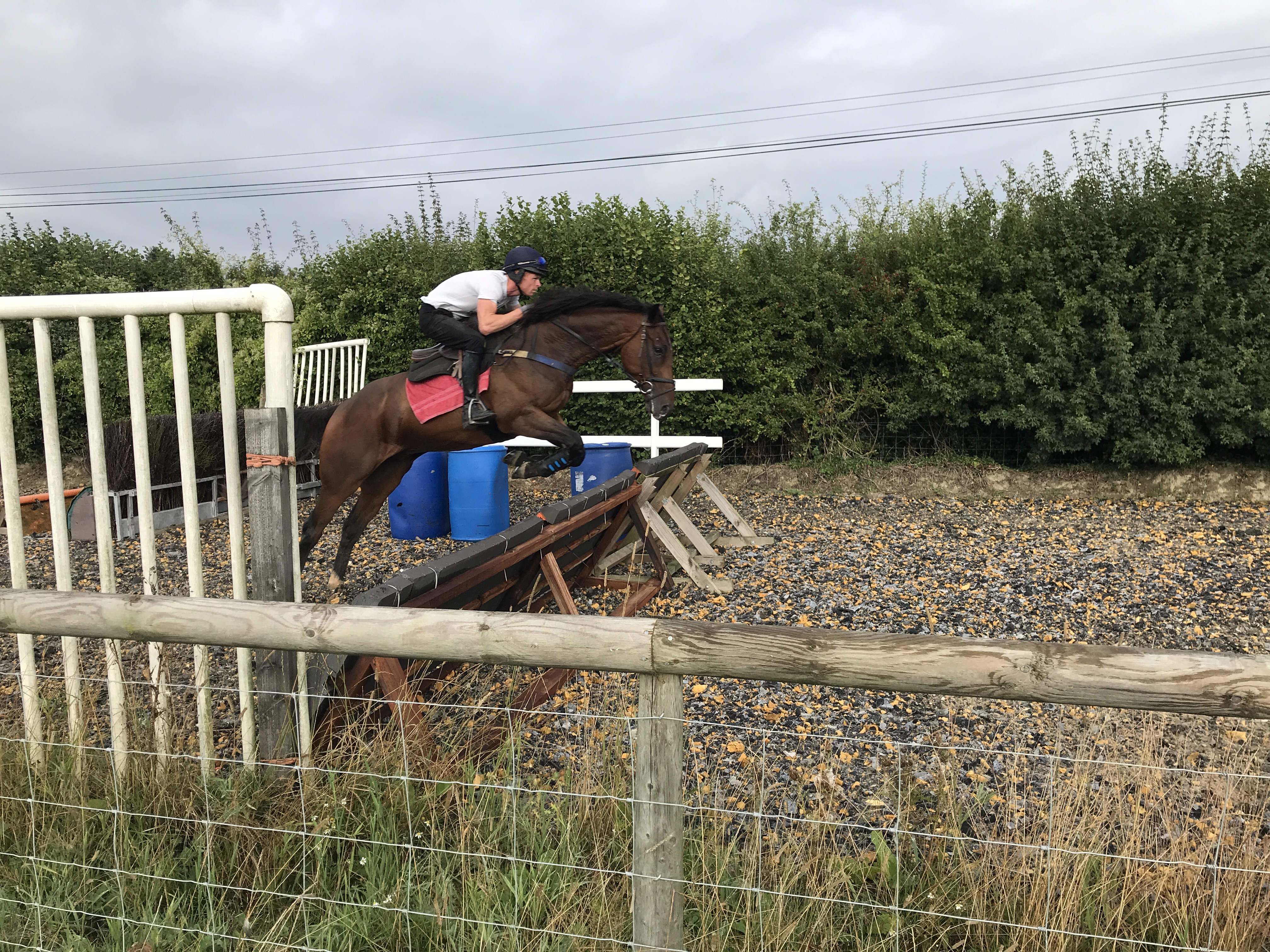 Sebastopol returmed in training looking fantastic and hopefully won't meet any more speed bumps in the road. His kissing spine operation seems to have been successful and he seems in very good nick. I can't wait to see him back racing.
The whip debate goes on and I concur the name should now be changed and it should be referred to as the persuader. I'm not one for rolling over to the anti's but the powers that be have allowed them to get too much of a hold on this subject. The changing of The National Hunt Chase is a sensible one but it opens a can of worms and no one seems willing to stand firm against those that want to see National Hunt Racing finished for good. If National Hunt racing goes, which I don't think it will, the flat will surely have to follow. I have been saying for a while that the industry needs to have an overhaul of the terminology used within the industry. It needs to do away with stable staff being called stable lads/lasses. It is perceived if you're a stable lad/lass your shovel shit. Looking after racehorses involves far far more than cleaning them out.
Sholto and Panda have gone to their cousins, travelling with their grandmother who Sholto has clocked travelling at 95MPH! She had her 80th birthday a few weeks ago.