29th August 2018
29-August-2018
29-August-2018 11:45
in General
by Admin
Equus Amadeus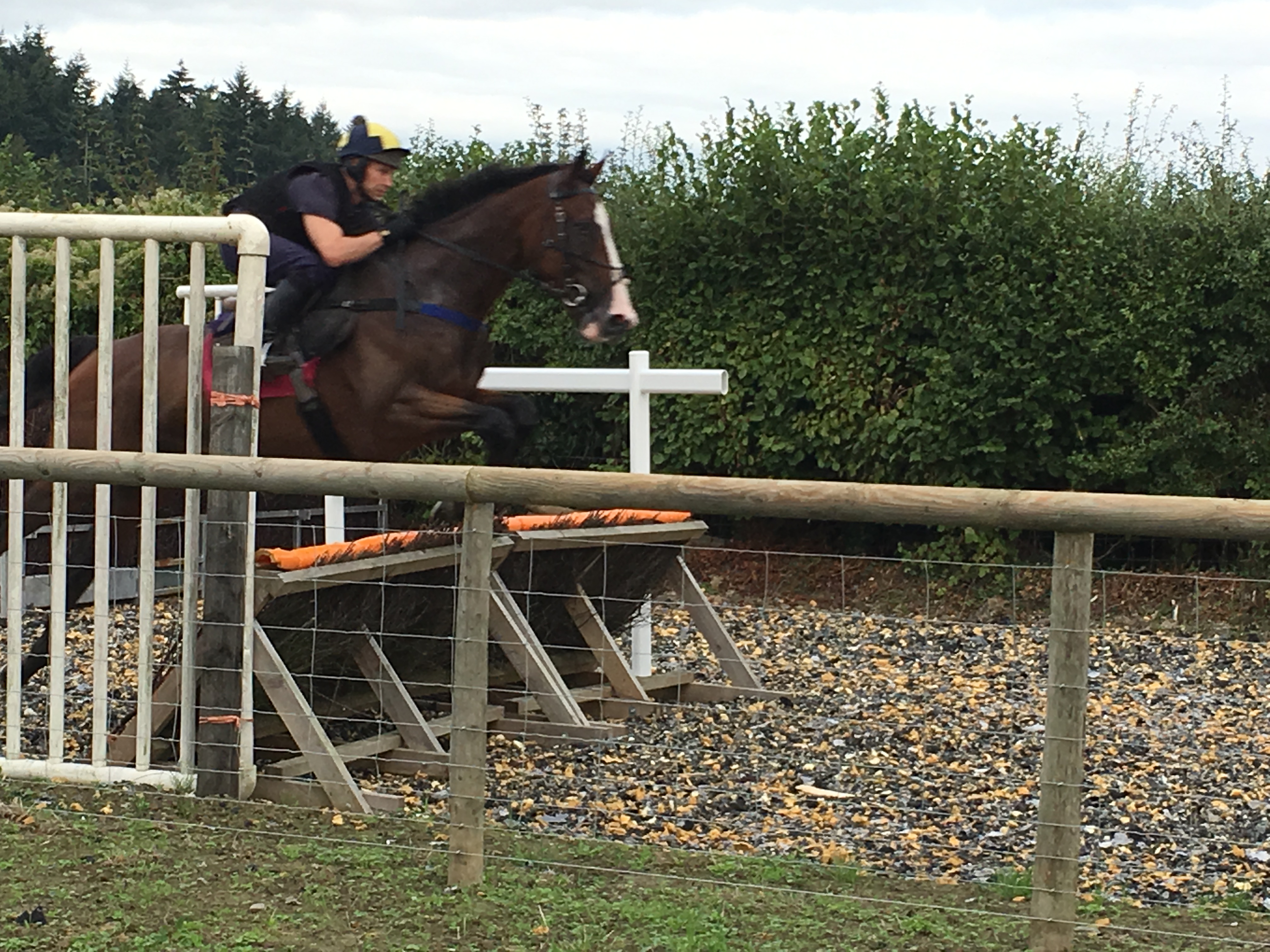 A busy morning schooling, Richard Johnson, Ciaran Gethings, Tommie and Stan Sheppard did the steering. Soraya, Vado Forte, En Meme Temps, Snapdragon Fire, Meep Meep, Equus Amadeus, Dorking Cock, Dorking Boy, Espinator, Kateson and unnamed horses by Network, Black Sam Bellamy, Flemensfirth and Stowaway all schooled over hurdles. Flashing Glance, Polydora, Coningsby, Kimberlite Candy, Triopas and Jester Jet over fences. They all jumped beautifully but a couple of the younger ones still need a little fine tuning.
Coningsby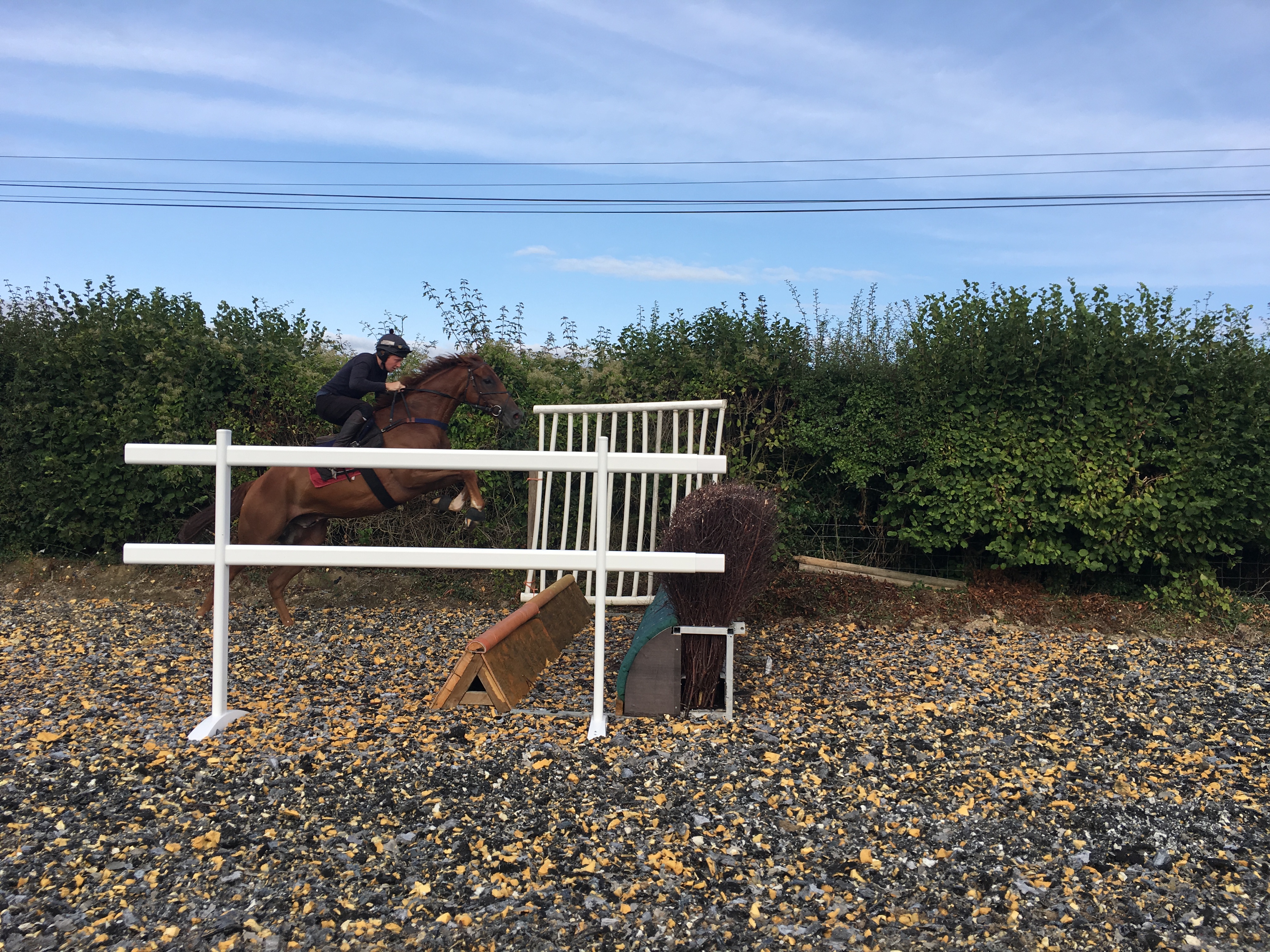 Kateson
Triopas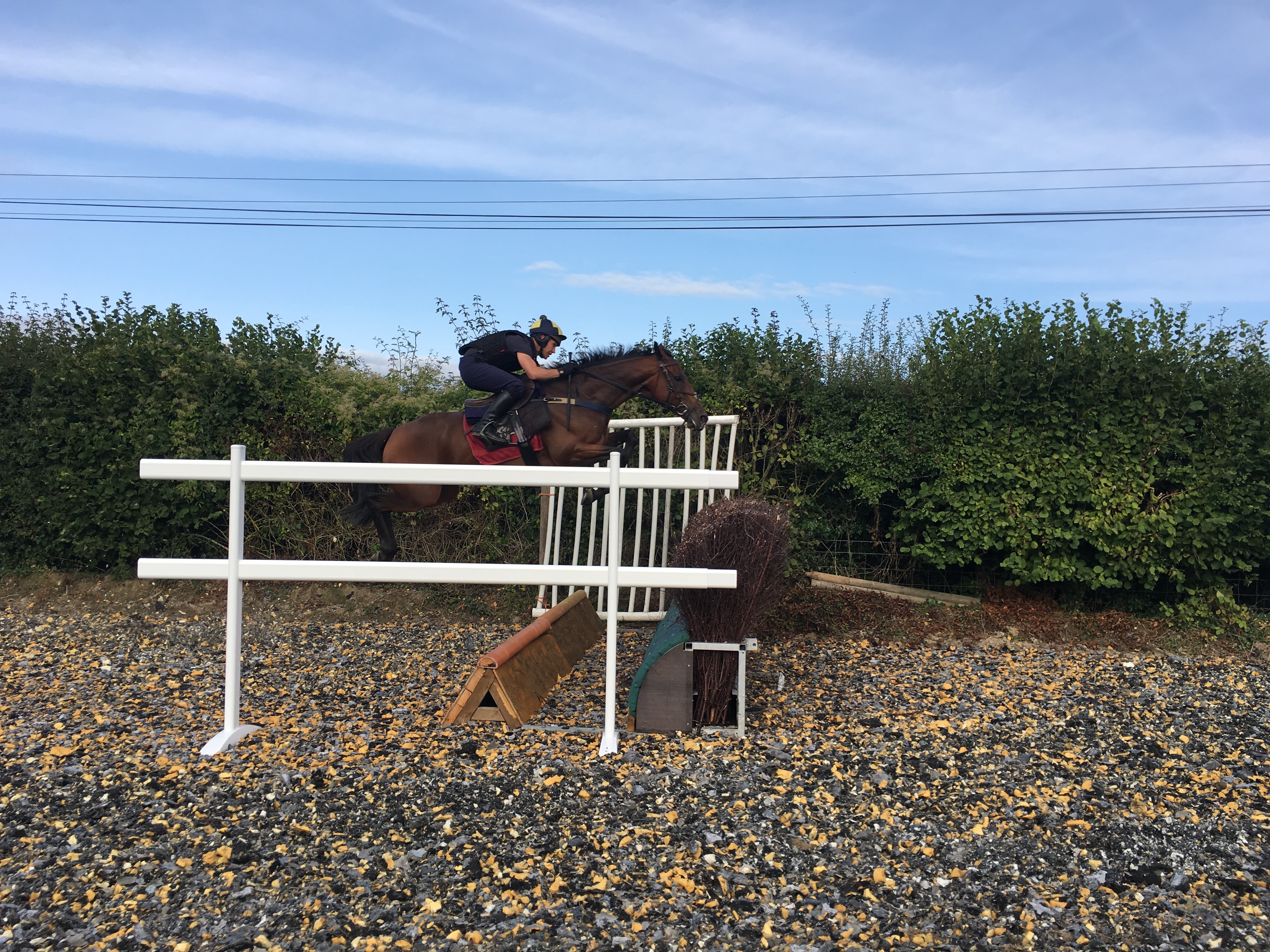 Polydora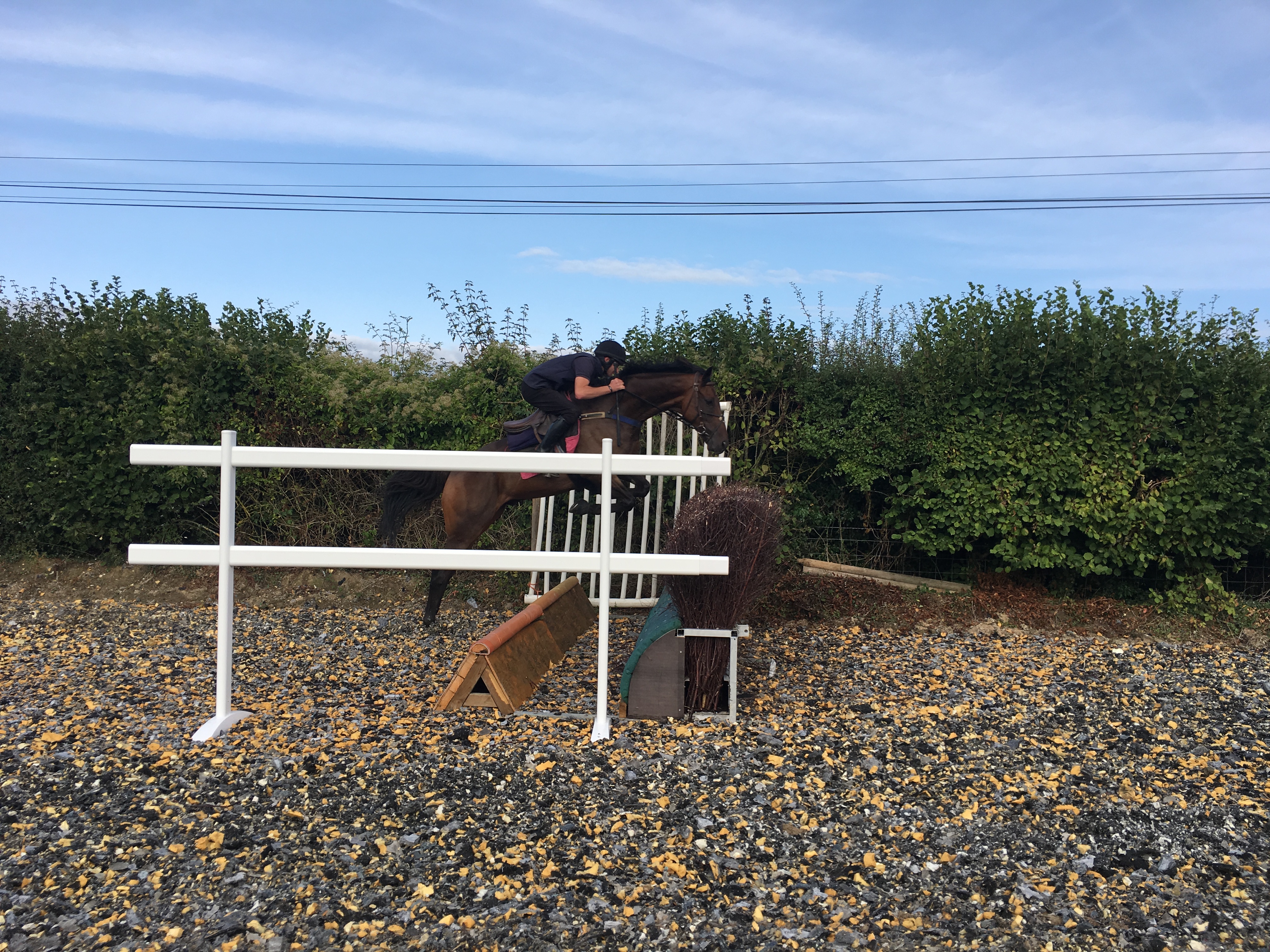 Jester Jet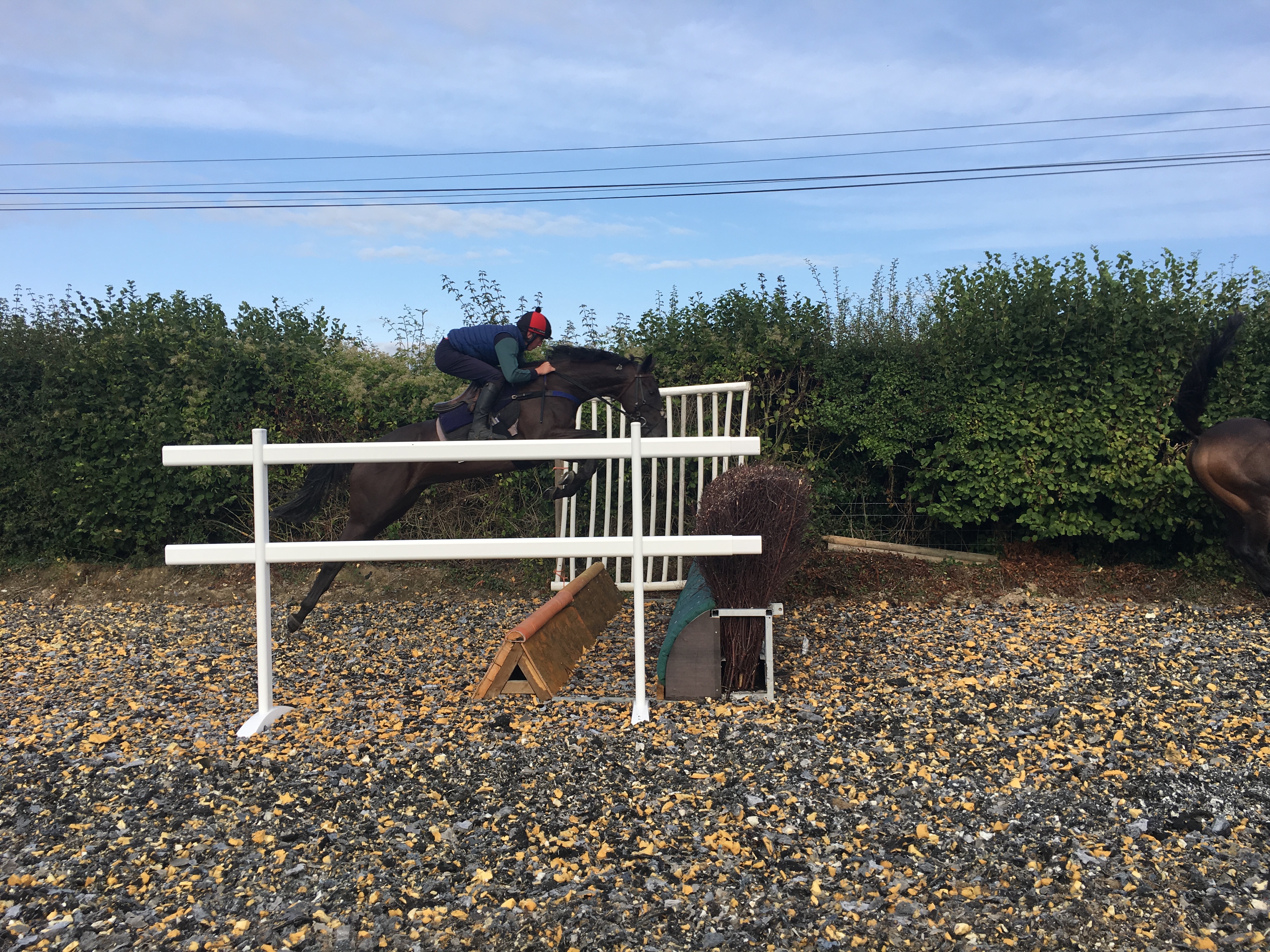 Those that didn't school all cantered quietly around the sand or up the hill.
I put a couple of island hurdles out this morning as He's a Goer will hack up over them tomorrow before heading to Bangor on Friday. The ground is firm enough but I always like them to have been up a line of island hurdles or fences out in the open before heading to the track no matter how slow they go.
I am heading of to Worcester for Vivant and David's Phoebe, Vivant is up in trip the sun high in the sky will help her, Phoebe likes a bit of give under her feet so it's not as helpful for her.