29th May 2018
29-May-2018
29-May-2018 16:28
in General
by Admin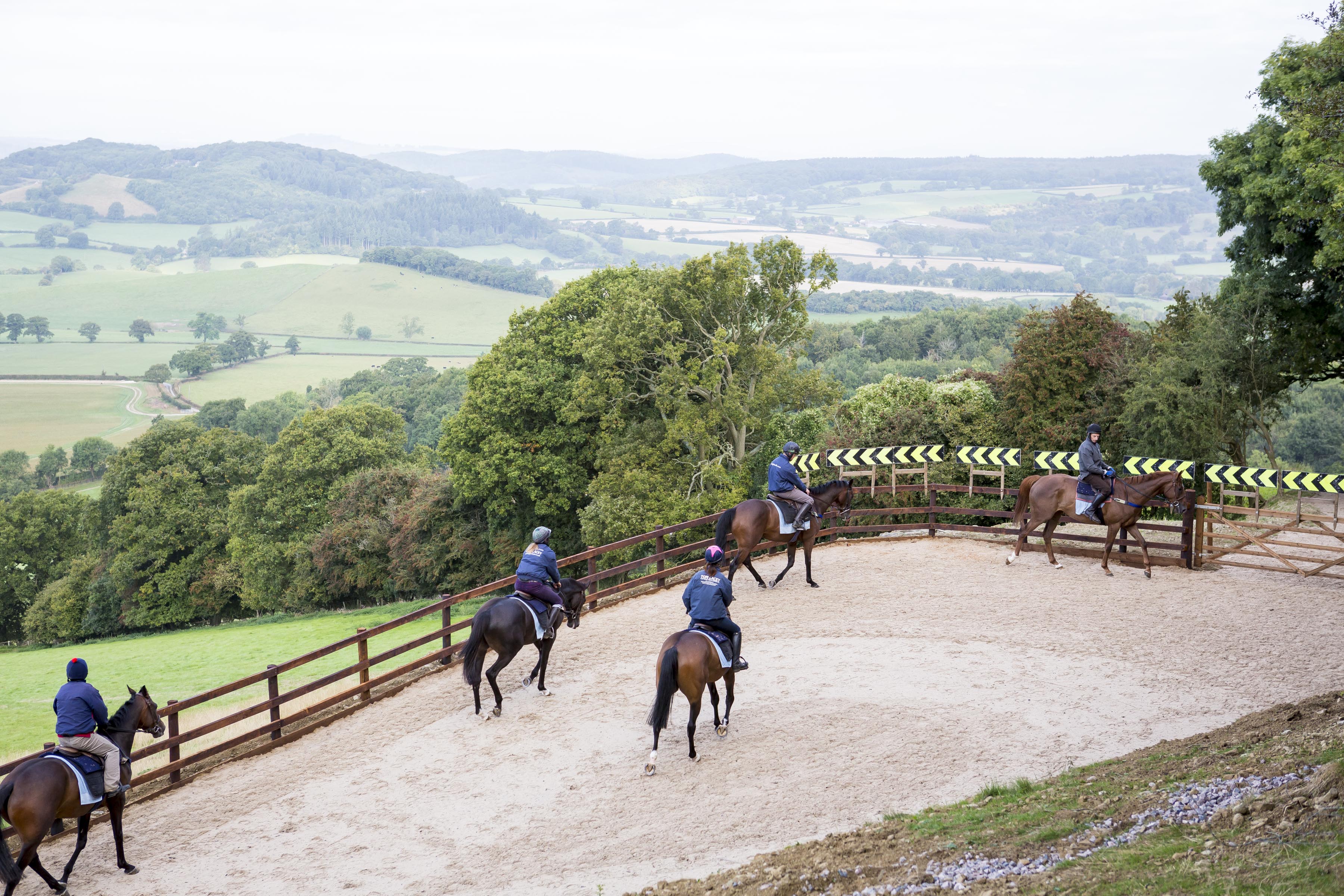 Typical Monday morning canters for the horses yesterday, this morning we worked Muse of Fire, David John, Easter Rocket and Vivant. The others had quiet canters around the sand. The yard is quieter now than it has been for a longtime. Important cleaning work is being done in the stables, all power washed, disinfected and painted. The barns are left empty for a minimum of 2 weeks before we start moving horses into the clean stables allowing us to clean the ones they have come from.
The digger arrived this morning to start widening the schooling strip. The tree surgeons are here taking down a Lime tree at the end of the yard that is caught up in the phone wires and fibre optic line. They are also dead wooding all the trees in the horse paddocks.
The 2 horses from Goffs UK last week are now riding around the lunge pen nicely. Both have been plain sailing, I consider this stage of their lives the most important. A bad experience at this stage or a battle lost, no matter how small can ruin them mentally forever. Their mentality is more important than their physical state at the moment. Their physicality can be improved further down the line with correct training, it can be a long way back for a horse with mental issues caused by mishandling.
The Peaky Blinders were here to see their Shantou gelding yesterday, names for the horse on a post card please. Thomas Shelby has gone.
The handicapper but Sword of Fate up 3lbs, not unreasonable you may think, there isn't a race for him until 15thJuly, when in fact there is 2 for him - London Buses I fear!
Race planners must walk around with their heads in the clouds or somewhere else not so desirable. Do they think that there are no 2 mile chasers rated between 120-125 that may like to run somewhere? Oh I could run a 123 horse in a 135 race, how silly of me.
Nick Rust's target of getting so many more horses in training is bound to work with such thought out race planning.