29th April 2019
29-April-2019
29-April-2019 18:35
in General
by Admin
Another season comes to close all too quickly.
On reflection, we had a decent season falling just one short of last years total of 39 winners, operating at a 21% strike rate when compared to the previous seasons 25%. However, we increased our prize money won by £18,609.00. It certainly hasn't felt like plain sailing this time around, a few horses hit pot holes in the road, which annoyingly, bought their season to a premature end. Thankfully, none of the injuries are serious and I am afraid, if you want to be competitive these types of hold ups come with the territory. Three months' rest and a summer a grass will sort all and those few horses will be back a year older and a year stronger next time around. With the added frustration of quick ground throughout and equine flu it has felt challenging even though the results may not suggest so. None of the aforementioned could have been achieved without the superb bunch of staff and riders employed here. They deserve as much credit, if not more than anyone else for our successes. It is always difficult to picks highlights as I feel disloyal to horses who have achieved more than anyone expected. However, if singling one out it has to be Glory and Fortune winning the listed bumper at Cheltenham on New Years day. Sholto was with me and seeing him holding back the tears was special. On the flip side, the darkest moment was losing a super horse named Freetime at Chaddesley Corbett having crossed the line in front. Winners are what count in a results based industry and everyone of them is special at whatever level they are achieved.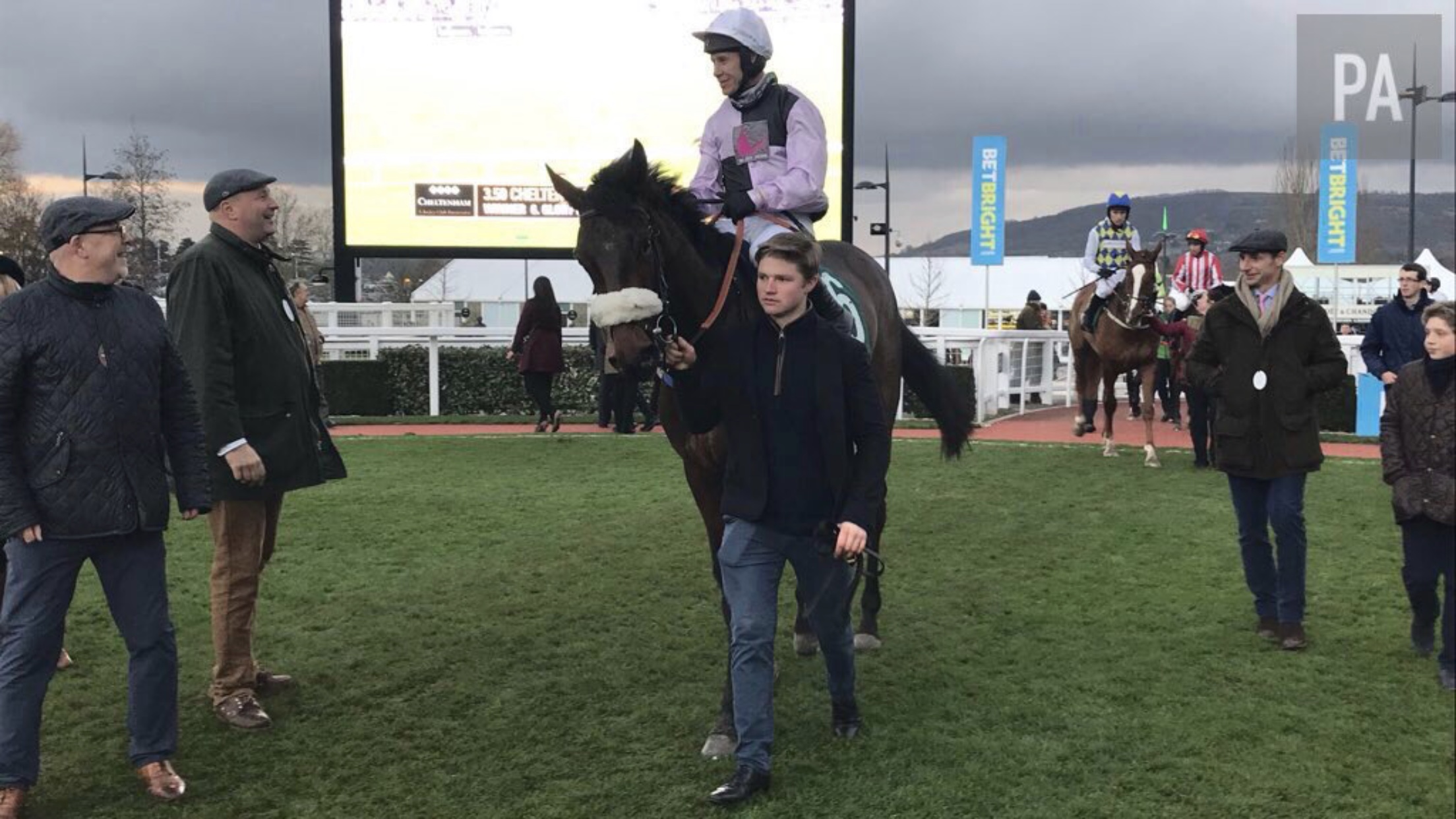 Sophie's pointers have done incredibly well, all have beautifully schooled, educated by the team here and excellently ridden by Tommie O'Brien on the track. A huge thank you must go to the owners and staff for their support. We have an awful lot to look forward to next season with some seriously exciting novices, novice hurdlers going over fences as well as the handicappers, and of course, all the new horses yet to be purchased throughout the spring sales season.
Given we are going to be quiet for the summer months I have decided rather than bore readers with information about steam cleaners, paint brushes and creosote to stop the blog unless we have a runner. At which point, I will update my thoughts page and post any news.