29th March 2019
29-March-2019
29-March-2019 16:18
in General
by Admin
Kateson, Lossiemouth, JohnBB, Vivant, Flashing Glance all worked having cantered around the sand. Many others continue to be let down and just quietly hacked around the place or loose schooled. There will be a large sending of horses to the fields once Aintree is over and done with. A few will be departing for their summer holidays on Monday.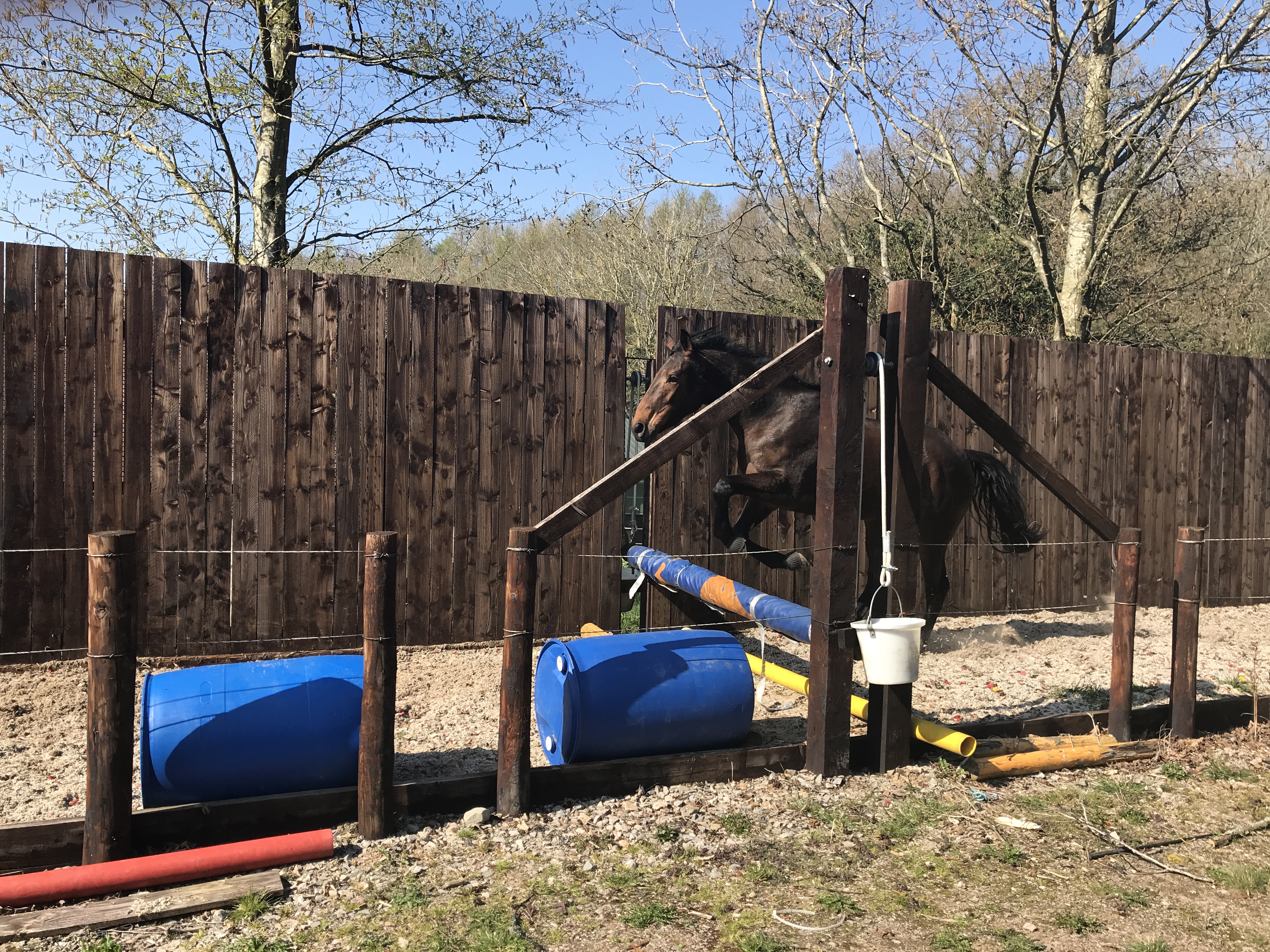 We currently have to sign and fill out a form with the horse's name and their morning temperature before being allowed into the racecourse stables. A trainer was heard on Sunday morning suggesting that their temperatures should be taken on arrival at the races. He should have his license removed if he thinks a horses morning temperature is the same as that of a horse that has travelled upward of three hours in a horsebox. The BHA, in their wisdom have today made this electronic claiming it is time saving for their staff on arrival at the races. It is yet another example of how far removed the powers that be are away from the day to day running of a racing yard. Often horses will leave before the computers are turned on in trainers offices. I know you don't have to be a brain surgeon to operate a computer but you do need to know your way around the BHA website to complete the forms. I very much doubt there is a travelling head lad in the country who does know their way around the aforementioned site. What every travelling head lad can do is take a horse's temperature and sign a piece of paper. Unless I'm missing something, surely all of this should be behind us now anyhow. I have heard of no further outbreaks of equine flu and if a BHA official can't open a passport and see a date that is within 6 months of todays date he or she should look for another job. I have been reluctant to be rude about the BHA as I see no gain. But honestly, they just don't think.
He's a Goer heads to Uttoxeter, to read my thoughts click here.