28th December 2015
28-December-2015
28-December-2015 13:36
in General
by Admin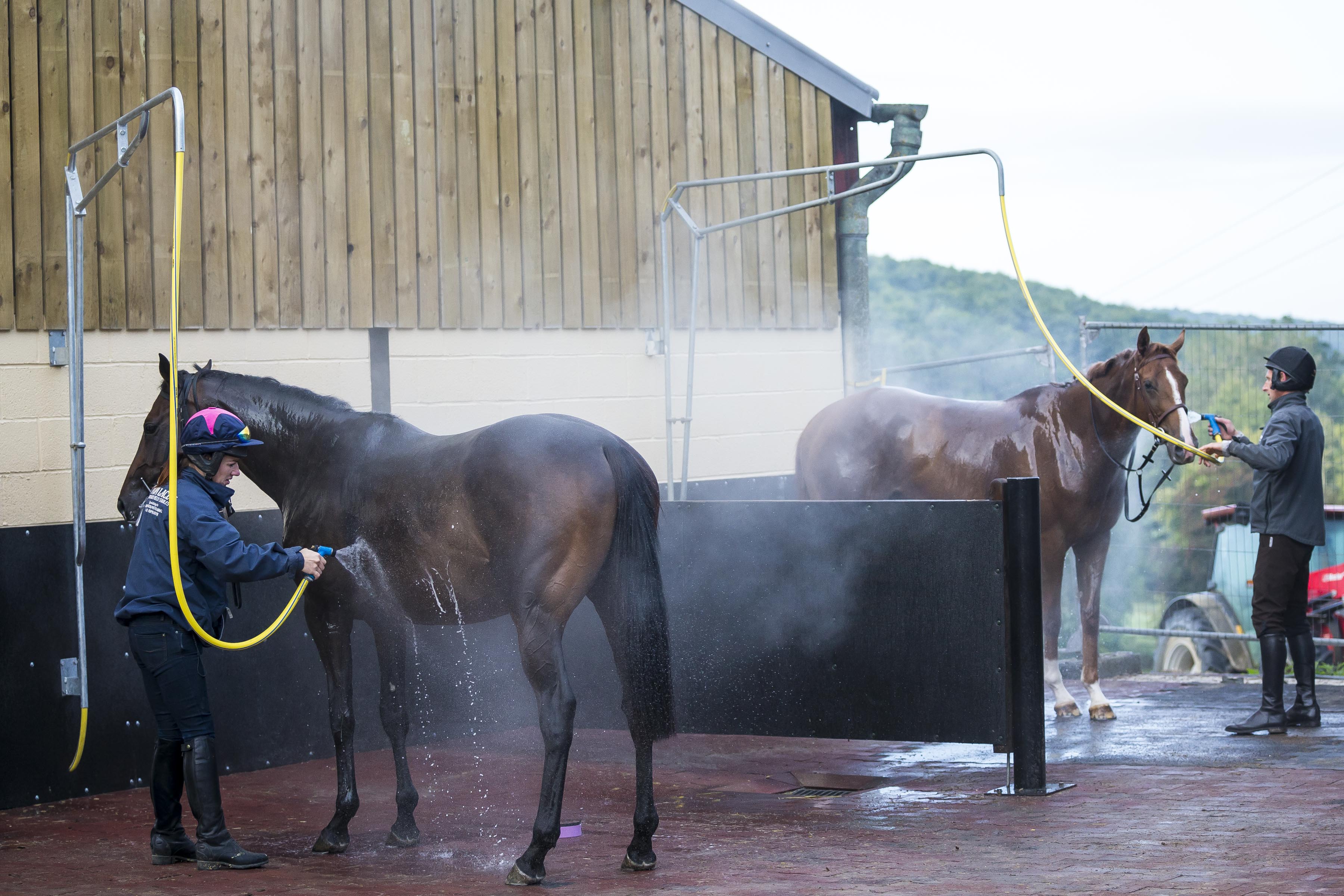 Normality nearly resumed, I can't wait!
All the horses cantered this morning in typical Monday morning fashion. We hope to have a few runners this week starting on Thursday with Kelsey going to Uttoxeter. Lamanver Alchemy and Rebekah Rabbit to Warwick. On Friday Singlefarmpayment will go to Cheltenham and Very Intense Fakenham. Pinnacle Panda is entered at a good few places but may stay at home.
Any regular reader will know that I couldn't have been happier for the Tizzard family on Boxing Day. I have known Joe from my p2p days and Colin always has time for a chat.
There has been a lot written about the whip use pf Paddy Brennan and Ruby Walsh in the King George. For me it is simple, a rule is a rule and if broken you lose. If you pass the ball forward in rugby before scoring a try it doesn't count. If you kiss a red ball when potting the black in snooker it doesn't count etc, etc,etc. Paddy is reported to have hit the horse 18 times, yes 18 times! The allowance is 8 strikes of the whip. I think it is fair to have harsher penalties for different rules broken, but a rule in any sport is a rule. Until the BHA demote the offending horse or horses the current rule will continue to be broken. Would any jockey hit a horse 18 times on a Monday at Plumpton – I think not. On the big stage it is win at all costs and two fingers to the rule. This isn't acceptable. Some people have mentioned how one would feel if Al Ferof was awarded the race, personally, I'd have no issue with that at all. He was 1st past the post within the rules of racing. People have also made reference as to why the owner and trainer should be penalised for a jockey breaking the rules. They employ the jockey. Do I blame either jockey, no I don't. Until the BHA man up and demote the horses with the offending riders the rule will continue to be broken. The fines and bans imposed on the 2 jockeys seem uneven yet fines or bans of this nature won't ever stop the win at all costs mentality on the big stage. If they fined jockeys considerably more than their percentage of prize money and imposed a 3 -6 month ban then they would have to seriously consider what they are doing. Fines on there own aren't sufficient as an owner may choose to put their hand in their pocket to ease the pain. The King George was one of the greatest races I've seen for some time and whether we like it or not this has sadly tarnished it.