28th November 2016
28-November-2016
28-November-2016 18:32
in General
by Admin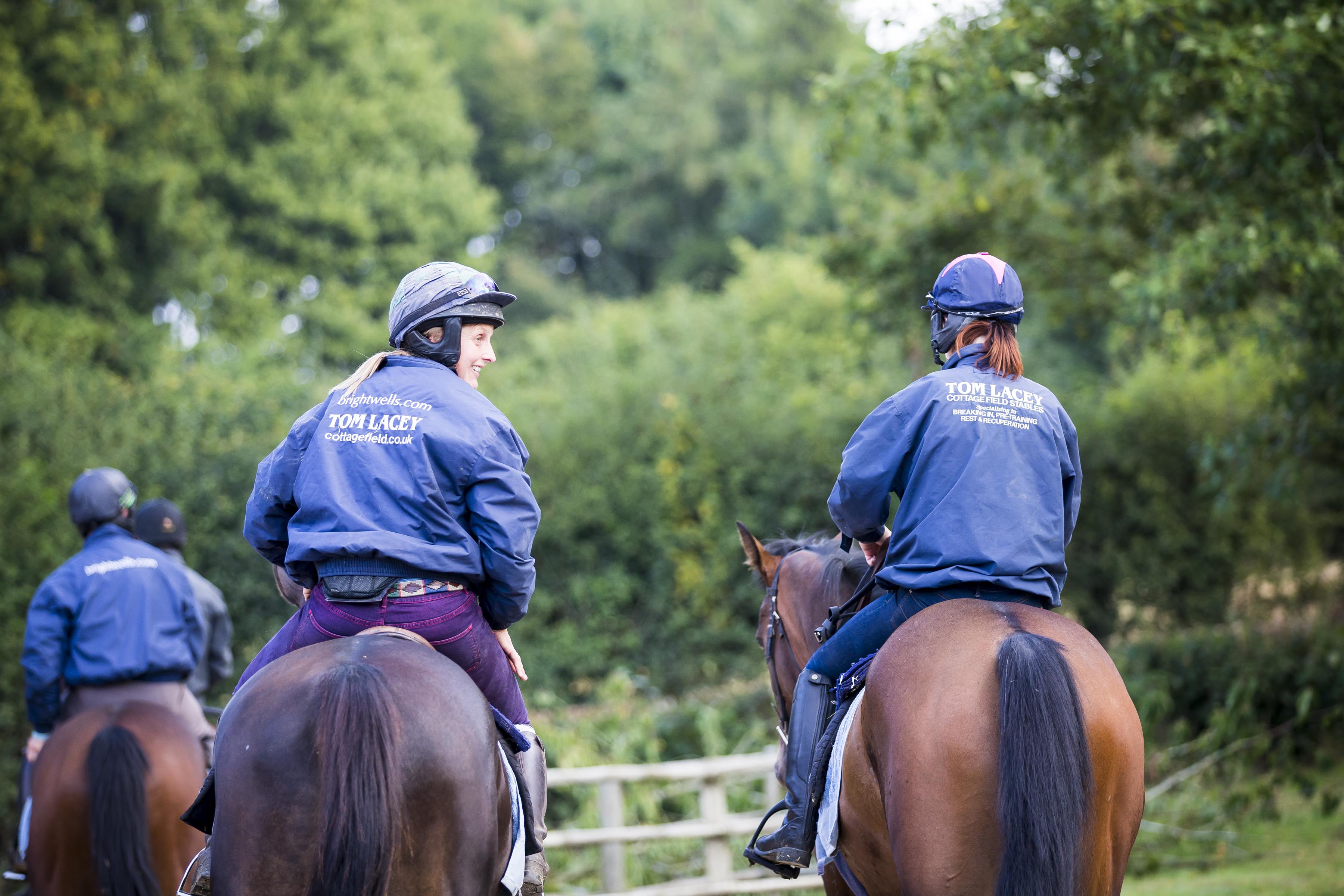 Typical Monday morning for the horses, 2 quiet canters up the woodchip. Neal Griffiths and Andrew Huckfield were here to their horses canter.
This afternoon, after getting so frustrated with race planning I decided I would call them for a chat, I was pleasantly surprised how helpful and open they are. I want a bumper for a Cat A amateur jockey to ride in. Without going to Ayr there isn't a race this side of Christmas, I also pointed out that when the bumpers for amateurs and conditionals do materialize they come in waves, it is either feast or famine. Interestingly, racecourses get paid less money when they stage such races. Is it me or does no one look beyond the end of their nose, I have a bigger nose than most so have further to look. These young lads are potentially the future jockeys, if the industry doesn't get some sort of race program in place to accommodate the young amateur jockeys what chance do we as trainers have of giving them opportunities when we can. It is hard to give the young lads chances but if the races aren't there they have an even lesser chance of getting a ride or 2. I have only been training for a few years and am horrified that more senior trainers haven't helped to sort this out a long time ago. Unless the race planning team are just telling me what I want to hear they appear open to constructive criticism and seem very willing to look into it going forward.
Yesterdays Racing Post PR supplement featured John Francome's tales of old - a must read. I was fortunate enough to experince or witness some of the antics that used to go on. What a shame lazy liitle buggers still don't get the same treatment.