28th October 2015
28-October-2015
28-October-2015 21:13
in General
by Admin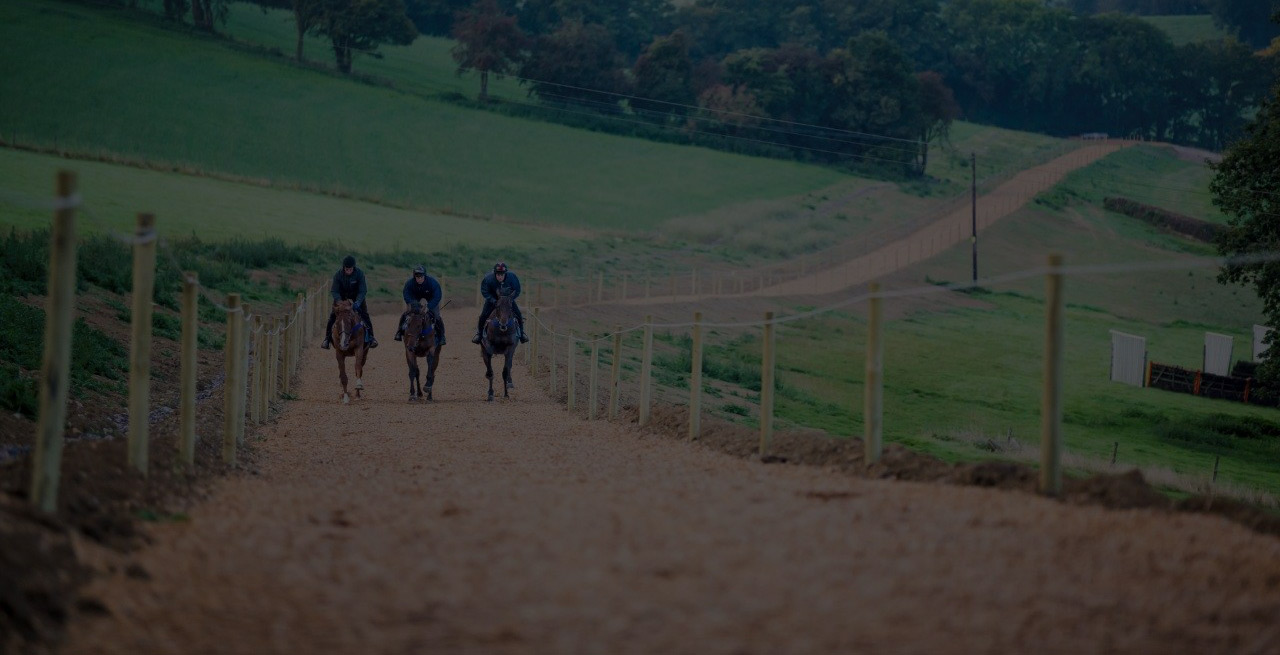 It has been some time since my last blog, but after many requests I will again start to post one daily. A lot has happened since I last blogged, far too much to cover in one go. Hopefully, via the blog, in days to come you will all soon be back up to speed with what is happening here at Cottage Field Stables.
To think, less than 2 years ago Sapness Farm was a run-down old fruit farm. I now believe we have created one of the best facilities for training racehorses in the country. As always, we have an open door policy. Anyone, by appointment, is welcome to come and look around.
This morning we schooled a Presenting 4 year old, Flemensfirth 4 year old and all the 3 year olds left the ground in the ménage for the first time with jockeys on their backs.
Chase End Charlie ran with credit at Bangor on Tuesday, sadly, he bumped into 2 too good on the day. The winner Criq Rock by Kap Rock, was sold at Doncaster in May 2014, I remember him well as I liked him at the sale. The second horse Royalzaro was convincingly beaten by Kelsey at Barbury Castle in December 2014, shame Kelsey hasn't progressed to such a level. However, we snapped up the 33-1 on Chase End Charlie easing the drive home.
On Friday I run a horse named Adeenne De Sevres, a big rangy horse by Network. I too remember him from Tatts Ireland Derby Sale, a beautiful looking horse with an action to belt. He joined us 8 or so weeks ago from Jim Culloty's. Jim kindly recommended me to his owner who agreed to send him here. On Friday, we will find out where we are with him. He's had entries everywhere towards the end of this week; some of the novice hurdles look as if they are Grade 1's.
Singlefarmpayment will head to Ascot on Saturday for a 0-120 novice handicap; it's an open and competitive race and he's in good shape. A winner at Ascot and onto the World Cup final, it could be a very special day. There will be no blog on Saturday, by which time I may have worked out how to place some pictures of my choice on here. Through my limited knowledge of this new system I am forced to select them from the gallery.