27th November 2018
27-November-2018
27-November-2018 16:59
in General
by Admin
The rain looks to be arriving in time to give Thomas Patrick every chance. To date, we have had a perfect preparation and only time will tell if he is good enough on the day. He did his last bit of work this morning and it was without doubt as good as he's every worked. The champion jockey is in tomorrow and will run him up over 3 fences and ditch before he gets back into his bubble wrap suit.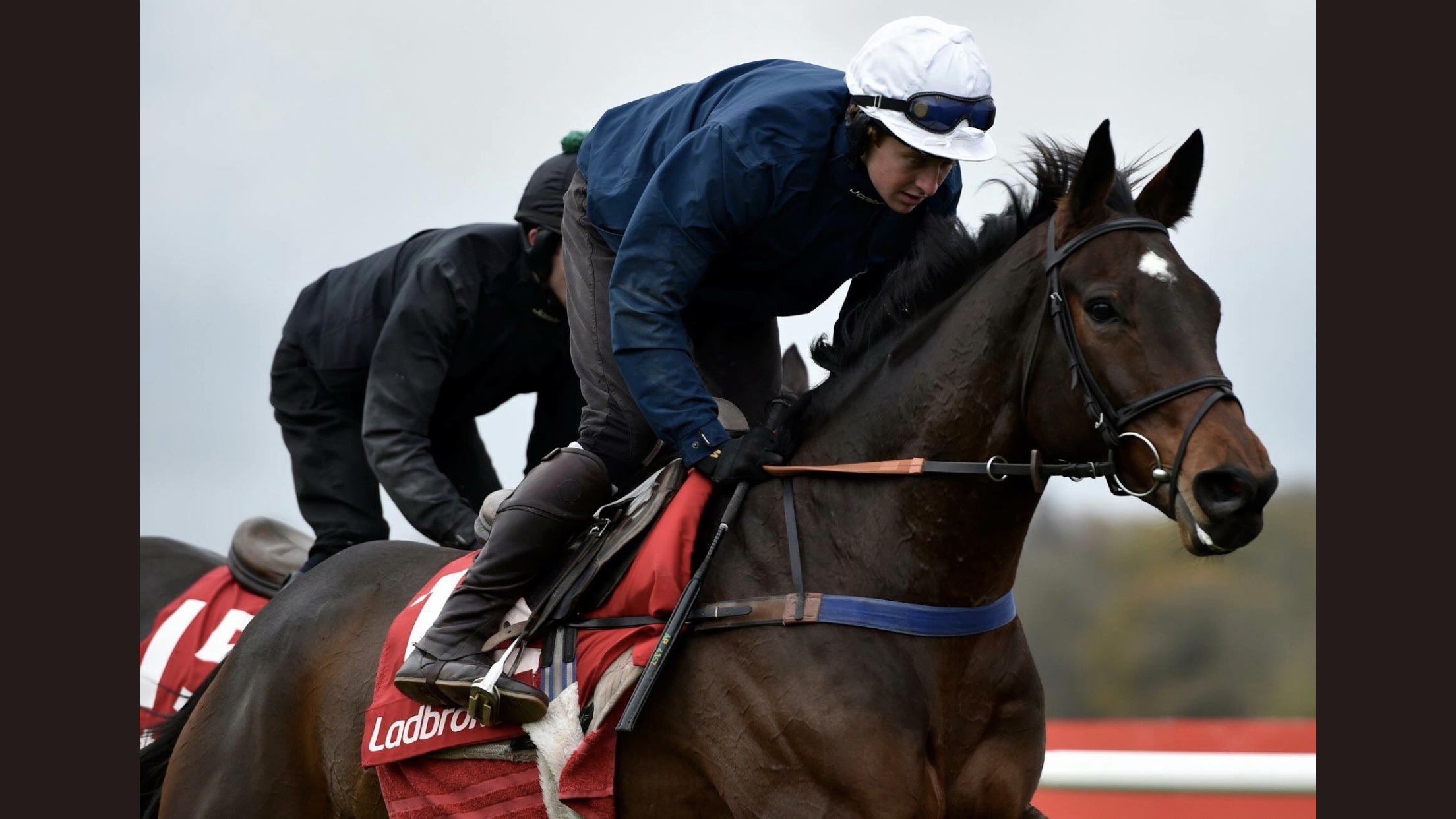 We worked Jester Jet, L'Incorrigible, Flashing Glance, Kimberlite Candy, Kateson, Dimmesdale, and Templeross. The others all covered plenty of ground a gear slower.
He's a Goer heads down the road to Hereford tomorrow, I am fully aware that Hereford is right handed and that he didn't get on too well last time he was there. I refuse to pigeon hole horses on one run and want to find out if he can cope going right handed or not. He's considerably older and hopefully, a bit more street wise.