27th November 2017
27-November-2017
27-November-2017 16:31
in General
by Admin
Polydora and Jester Jet have come out of their runs at Ascot on Saturday in fine shape.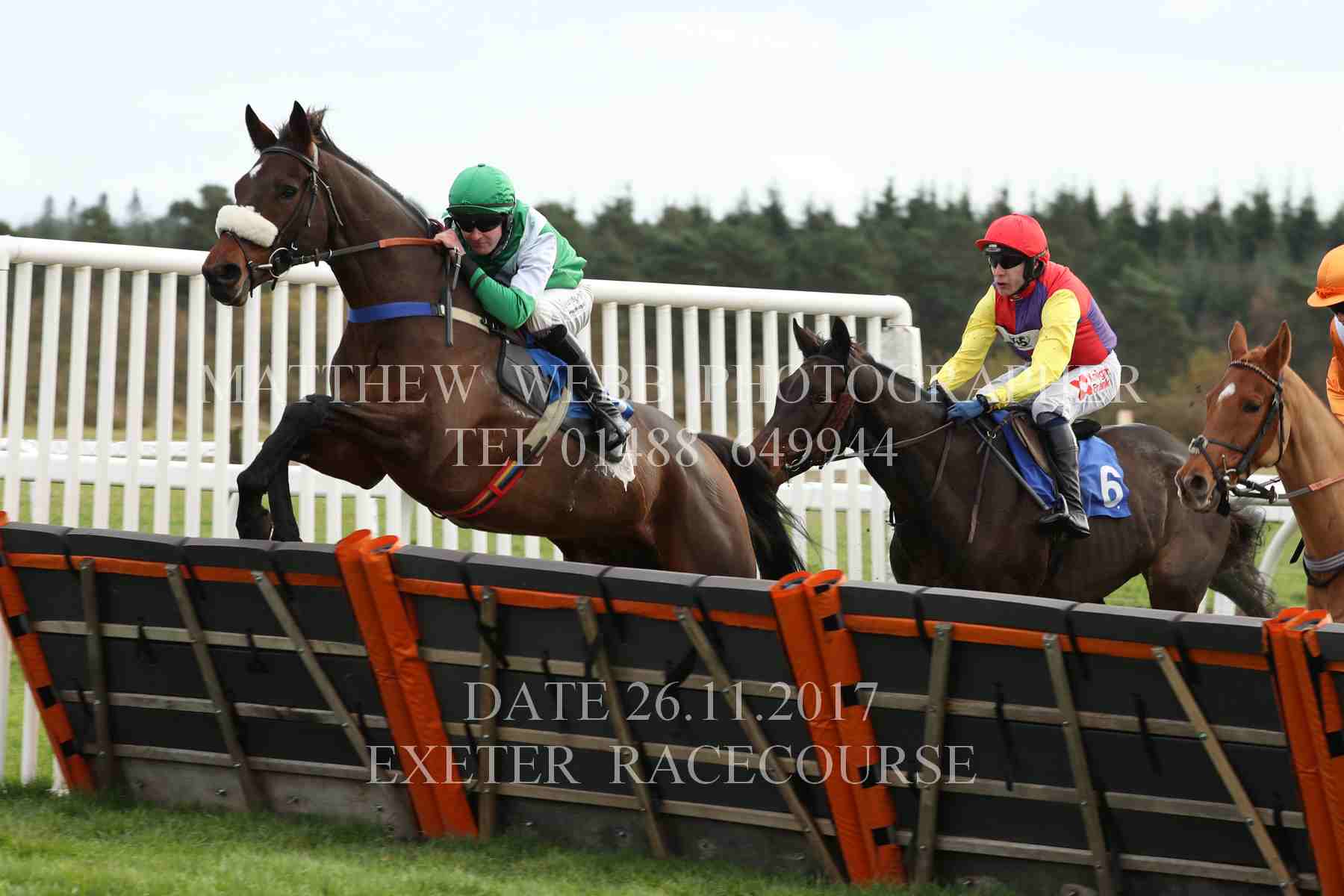 Thomas Patrick lead them all a merry dance under a great rdie from Tommie yesterday at Exeter and wasn't for passing. He has given David Kellett a fabulous introduction to racing being the first horse he's owned in training, David was naturally over the moon and called by this afternoon to see him and thank the staff for their endless hard work. I'm sure David will be ordering plenty of photos from Matthew Webb. I thought Thomas Patrick had been harshly treated by the handicapper and still believe he was given his previous performances. The handicapper certainly didn't miss him with an opening mark of 114. We as trainers are encouraged to speak to them if we feel harshly treated but I have given up as they always have an answer. If they do agree to revisit the handicap mark they may give you 1lb back if your lucky. Their job is very difficult and they work on figures, what they can't account for are the problems we have to overcome at home and the mental attitudes of horses. They have to view them all the same and that is only fair. Every time I think I have got somewhere near working them out they surprise or should I say shock me.
Typical Monday morning canters for the majority of horses this morning, Snapdragon Fire, Thistle do Nicely and Luck of the Legion did a bit more in preparation of their runs this week. Hereford will be too fast for Colt Lightning and he may head to Bangor on Saturday with Kimberlite Candy.