27th June 2020
27-June-2020
27-June-2020 15:49
in General
by Admin
A few horses have started to come back in, they have had a super summer and the fat boys needed to start moving for their own benefit as much as anything else. The timing couldn't have been better as I've noticed several horses at grass have gone backwards in this heat and the arrival of horse flies of late, followed by some pretty miserable weather.
On Thursday we schooled Piano Stairs, Silk Run, Christopher Robin, You Name Him and Yes No Maybe So. They all jumped nicely and a few of the aforementioned have entries at Southwell on Wednesday. Toady we worked Black Anthem, Ardlair, Silk Run, Piano Stairs and You Name Him all of which are hoping to head to Southwell on Wednesday.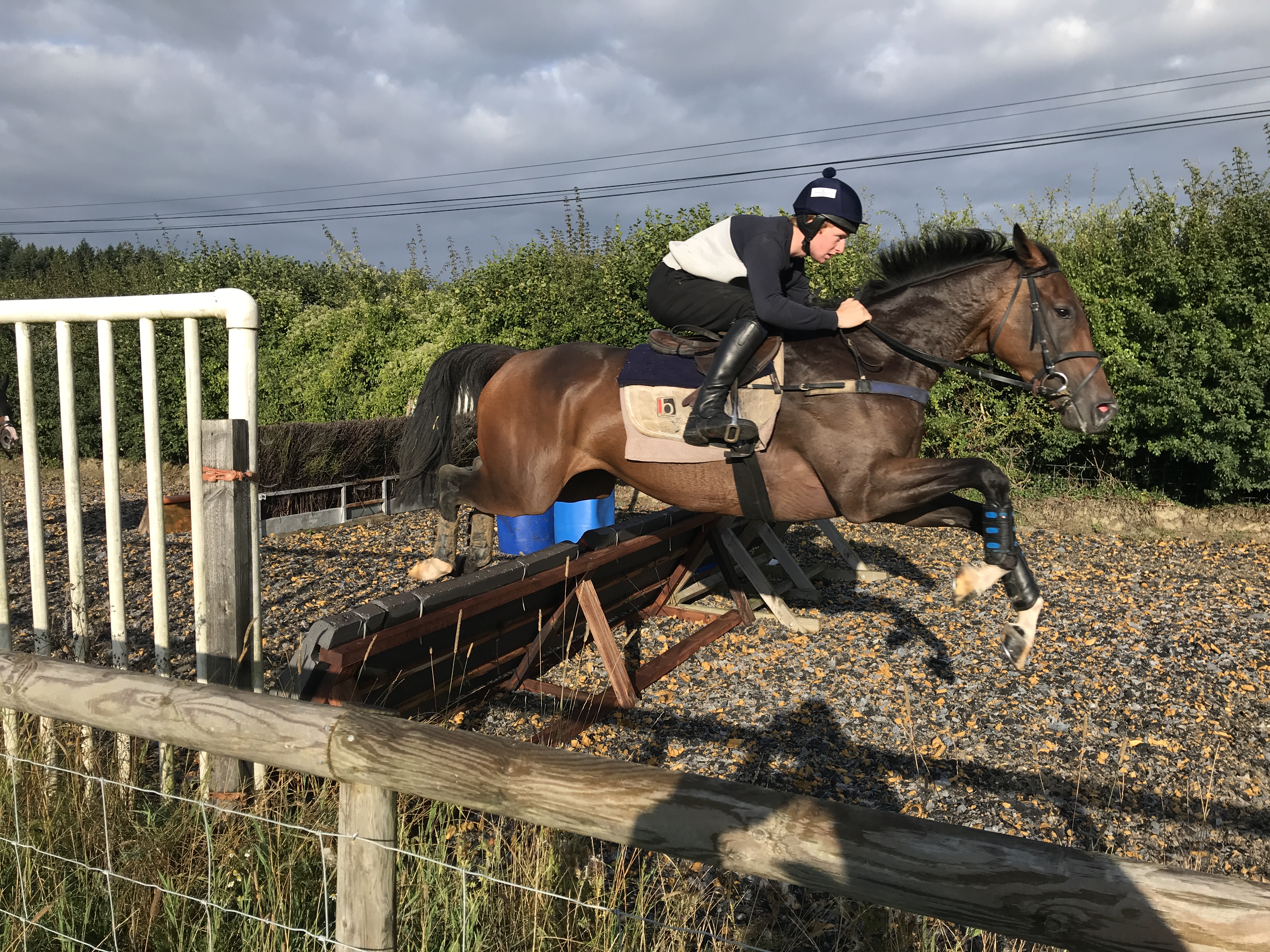 This week the BHA kindly announced they would be releasing a statement regarding owners. They did, it thanked owners for supporting the industry. That doesn't resolve the problem or their frustration. I accept the BHA faced a huge challenge and deserve huge credit for getting racing back as soon as government allowed. However, it doesn't stop there. Their communication has been very poor indeed throughout this pandemic. I believe those involved at all levels of the industry need to know what challenges we are faced with and deserve explanations of how they intend to resolve the issues as quickly as possible. I have personally contacted Nick Rust and he told me that a statement will be released on Monday regarding owners attending race meetings. I have no doubt he and his team are working flat out on all these issues but it would be reassuring to know they are doing so without having to pester him for answers. Much to my disappointment, it seems that the maximum field size of twelve is here for a little while longer yet.
The news of Liam Treadwell was received with huge sadness; he went public about his mental health several years ago. It is an absolute tragedy that he was unable to work his way out of his illness. I knew Liam well, he spent a summer riding out for us and you got way more than just a rider outer. He rode horses for us on the track and always gave them a ride, if they were good enough so was Liam. You never had to tell him anything twice, if a horse had a special bridle or wore boots he made sure that if he wasn't riding the horse the person that was knew. He was an exceptional horseman, he understood horses better than most and above all was a thoroughly decent bloke. He will leave a massive hole in many peoples lives. People say the industry doesn't do enough for those suffering with mental health. To a point, I disagree, I think the industry has come alone way when it comes to mental health awareness, however, no one can ever do enough and suicide in young males is rife across the globe. Depression is an incredibly complex illness and appears not even to be fully understood by the so called experts. The ease in which it can be managed by individuals suffering and professionals within medical circles should not be underestimated. I don't think metal health or addiction has any sigma attached, in fact, I think most people show huge respect for those suffering and even more if they know they are seeking help. I think more counsellors are needed on the ground, in yards and on racetracks. The telephone consultations available through Racing Welfare are all well and good but those in need of consoling are highly unlikely to pick up the phone. A way needs to be found to give those suffering the courage to come forward and receive face to face consultations much much sooner. If it can be group therapy even better. No one should feel alone whilst suffering with any type of illness, the strength one can gain from other suffering with similar problems is unaccountable. It can't be that difficult or costly to have a small room on every racecourse with a professional counsellor available for consultations, before, during or after racing. The industry can do more and need to put help on a plate for those needing it. If a single life is saved it would be money well spent, I can't imagine any owner or trainer unwilling to donate a small sum of money through the entry process or their share of prize money. God knows how many entries are processed annually.