27th April 2017
27-April-2017
27-April-2017 18:43
in General
by Admin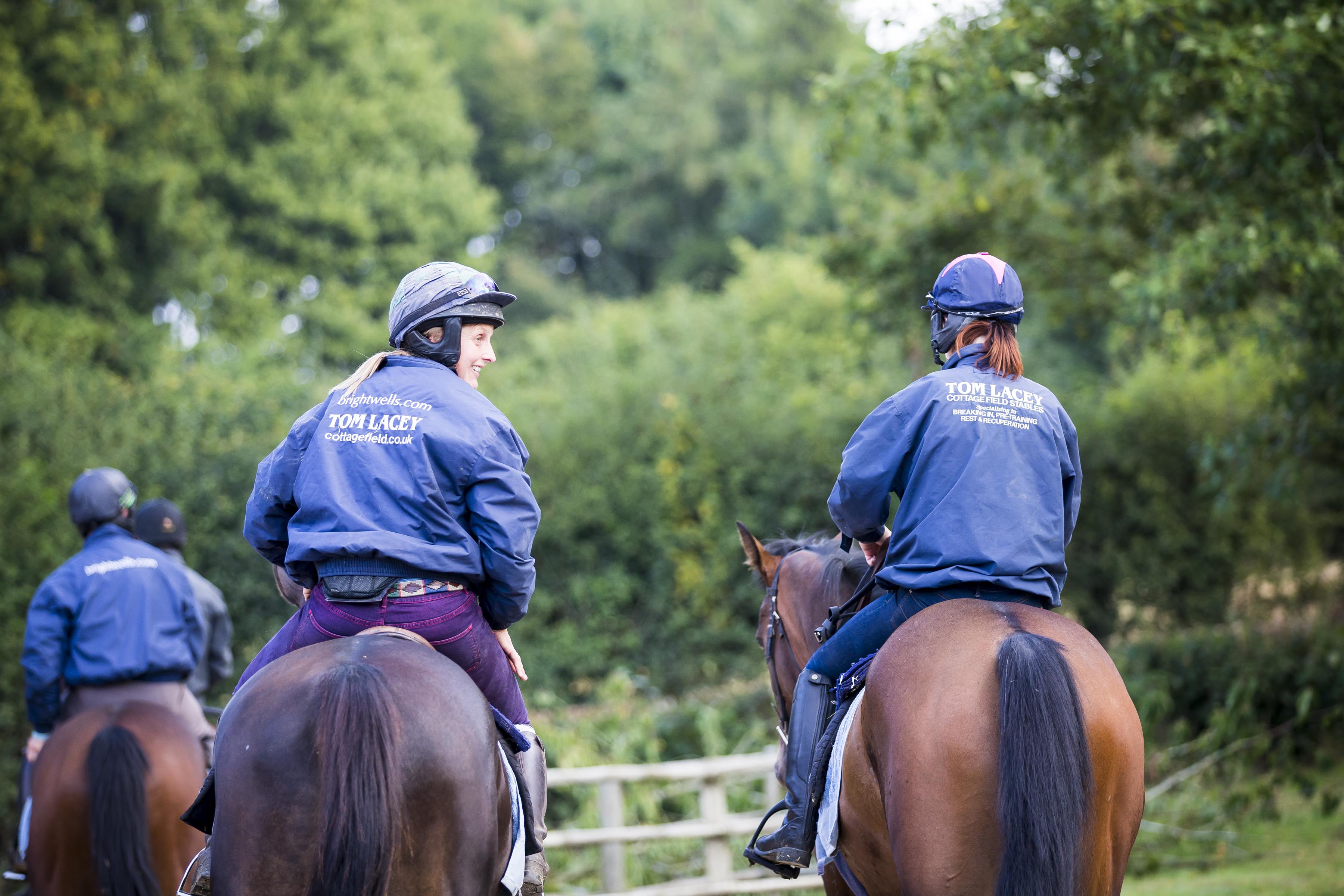 A mixed bag of results yesterday at Exeter, you couldn't write it - Triopas saw a ghost on the bend for the 2nd year on the bounce. That day last year he stumbled and unshipped his jockey when travelling really nicely turning for home, this year he knocked the rail, jumped away from it and unshipped his jockey again. It really was a case of De Ja Vu, the only difference with yesterdays incident was it happened on the 1st circuit. Sword of Fate eased the disappointment by winning the Goffs UK bumper in very good style, Tommie felt as if he just joined in turning for home and was soon able to put the race to bed. It was a nice performance. He's a horse I've always liked, shown plenty at home and has just needed time. Tom Scudamore felt he should have been closer on Zamarkhan, he got trapped turning in, unbalanced getting out by which time the bird had flown. All horses have come home in one piece; Sword of Fate will go to the select Goffs UK sale in May. Triopas and Zamarkhan will run again when they tell me they are ready.
For the benefit of the poor loser who abused me via emailed me last night, the betting public determine what prices our horses go off, I seldom bet and to my knowledge, I don't have one owner who is interested in betting. Our horses are often tipped and our percentage of winners to runners is something we are all proud of.
Midnight Monty goes back over hurdles at Huntingdon tomorrow, he has schooled nicely over hurdles and has half blinkers on tomorrow just to get his mind on the job. We are on a confidence building mission tomorrow having witnessed his lack confidence at Newbury last time over fences.
I have the digger driver coming in tonight to discuss the horse water walk I intend to put in over the summer.