26th November 2019
26-November-2019
26-November-2019 16:15
in General
by Admin
Flashing Glance is in good shape, Paul Barrett dropped in to give him a pat and a carrot.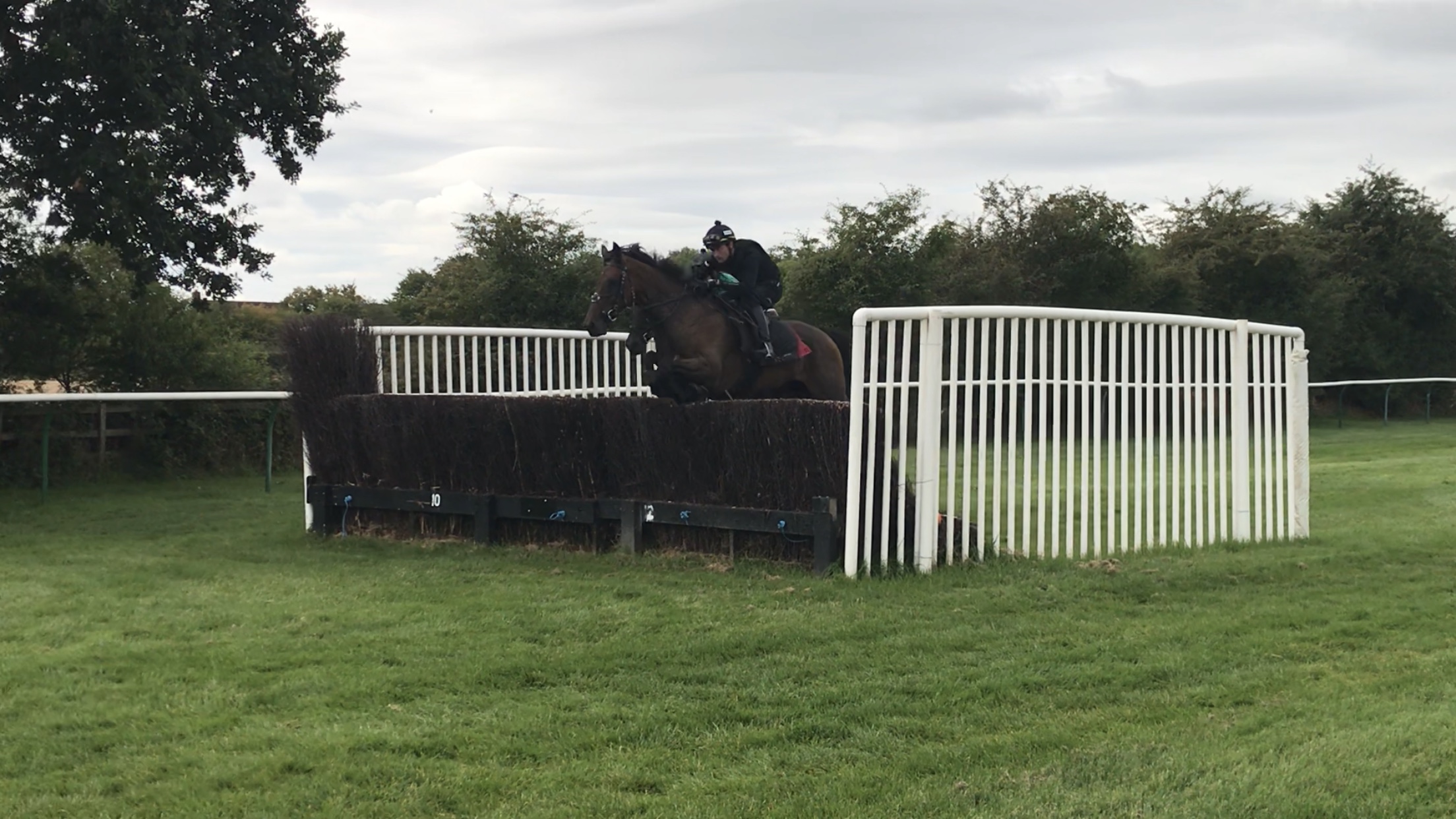 We had six people here for a morning on the gallops, I put it in a auction for St Micheal's Hospice in Hereford, Guy Roberts kindly drove them around as I was on horse back. They watched a few have a canter around the sand before Vado Forte, Dorking Cock and Lamanver Odyssey schooled over fences. They then watched a group of horses swinging through a couple of times on the hill before heading off for a full English breakfast in the local pub. Many worse ways to spend a morning and all for a much needed cause.
Christopher Robin and By Order of jumped eight hurdles, Christopher Robin heads to Wetherby tomorrow, to read my thoughts click here.
We also worked Johnbb, L'Incorrigible, Dorking Boy, Snapdragon Fire, Hunting Percival, Lamanver Storm, Polydora, Floating Rock, and Adrimel. The other horses had quiet routine canters around the sand and up the hill.