25th October 2018
25-October-2018
25-October-2018 16:58
in General
by Admin
Sebastopol had a blow up the hill with Hazzaar, Sebastopol has been declared for the maiden hurdle at Cheltenham tomorrow afternoon. After his first ride, should our jockey have the slightest of doubts regarding the ground conditions he will be withdrawn and possibly head to Ayr on Sunday for Monday's race. If I said I wasn't feeling the pressure, I'd be lying.
The diggers were back in this morning sorting out the entrance to the sand gallop, we get a lot of run off from the tracks when it rains. The torrential storms we seem to get are just too much for the drains and the ground. We have raised the ground in front of the entrance and added another couple of drains along the sides and underneath the ground.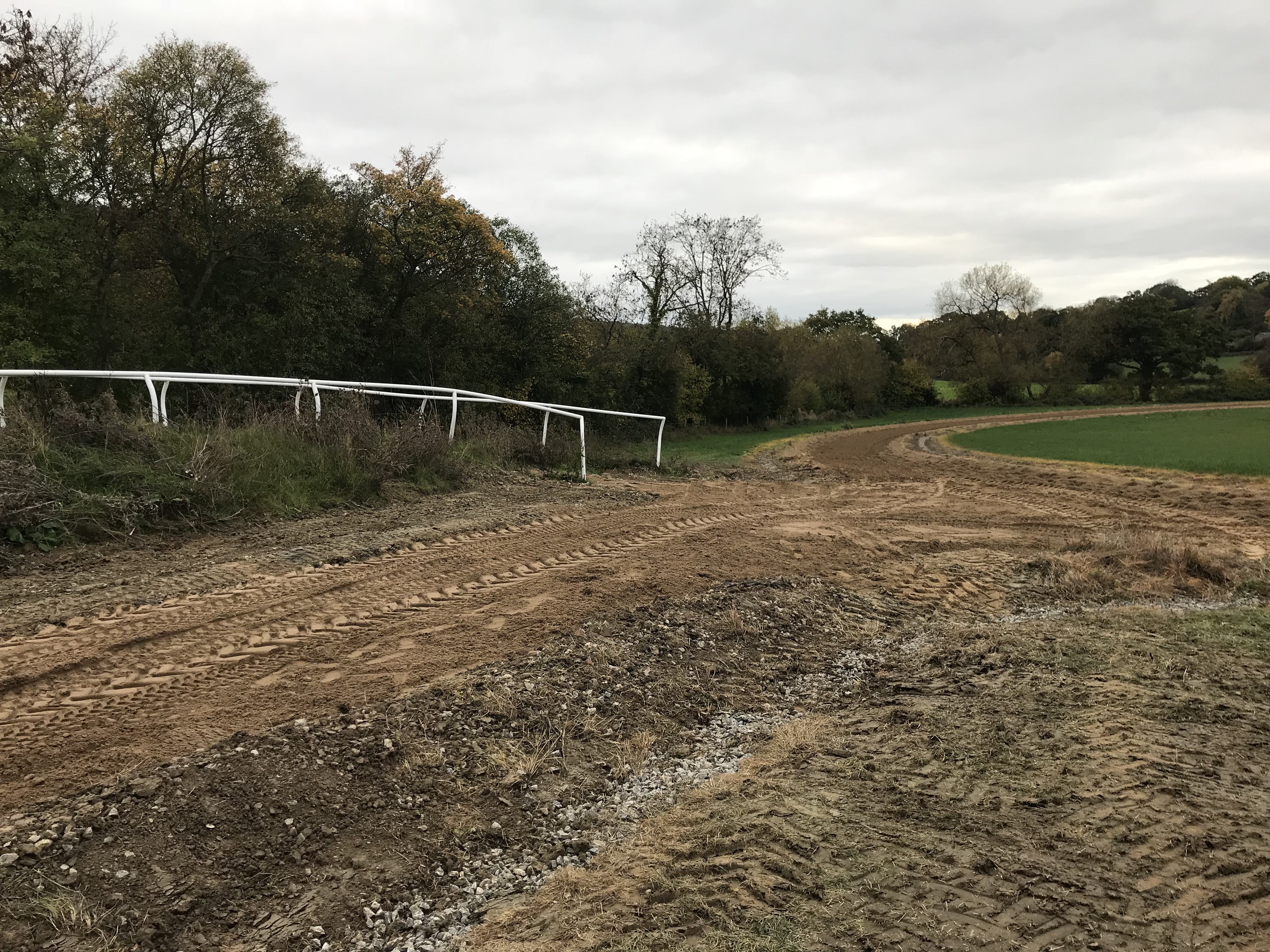 Eleven 3 year olds jumped fences again down on the schooling strip. Robbie, Alan Johns, Tommie and Stan did the steering. Sholto will not be on Stan's Christmas card list as he failed to take a photo of him.
Stowaway ex Dancing Bird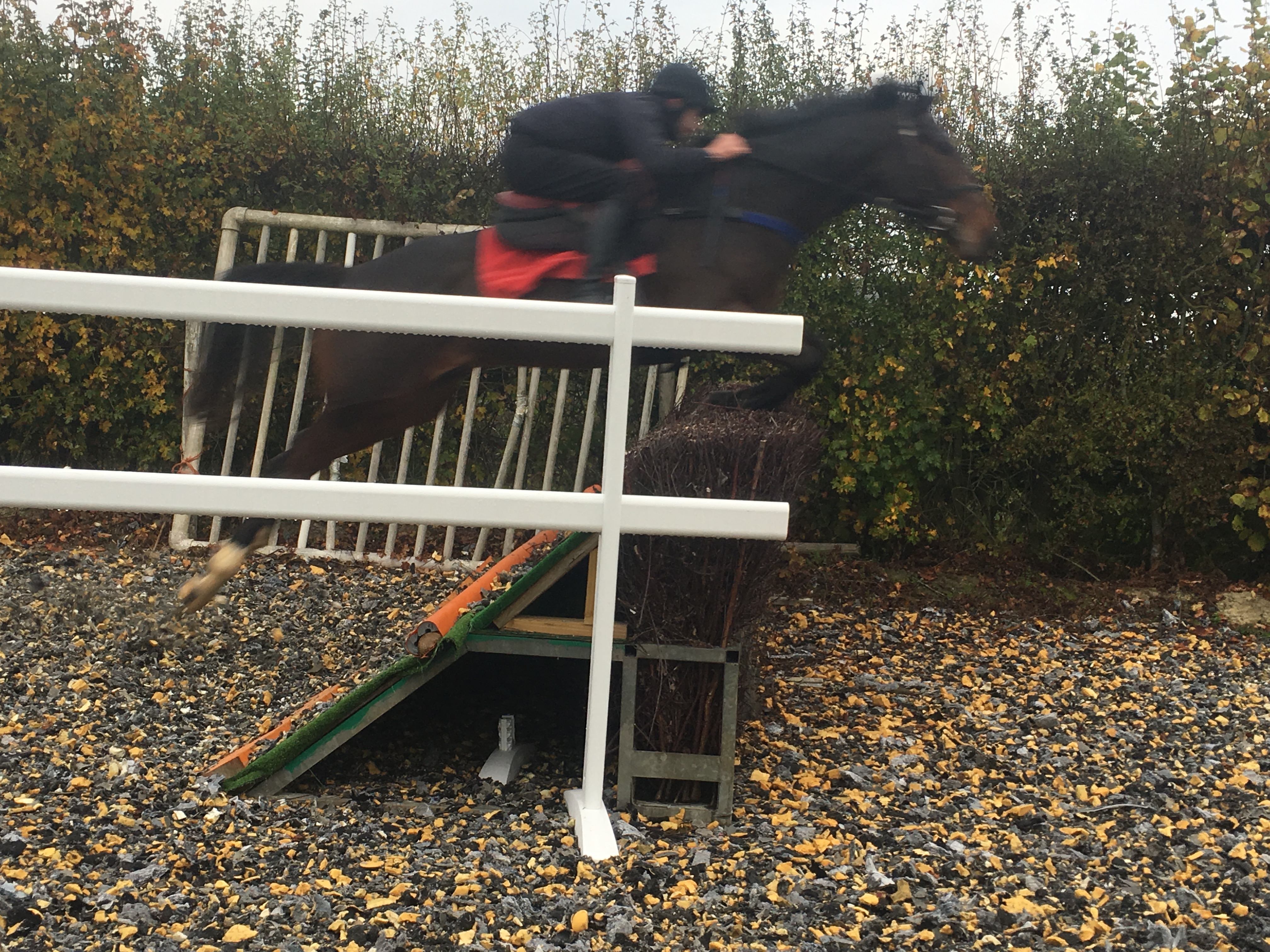 Freetime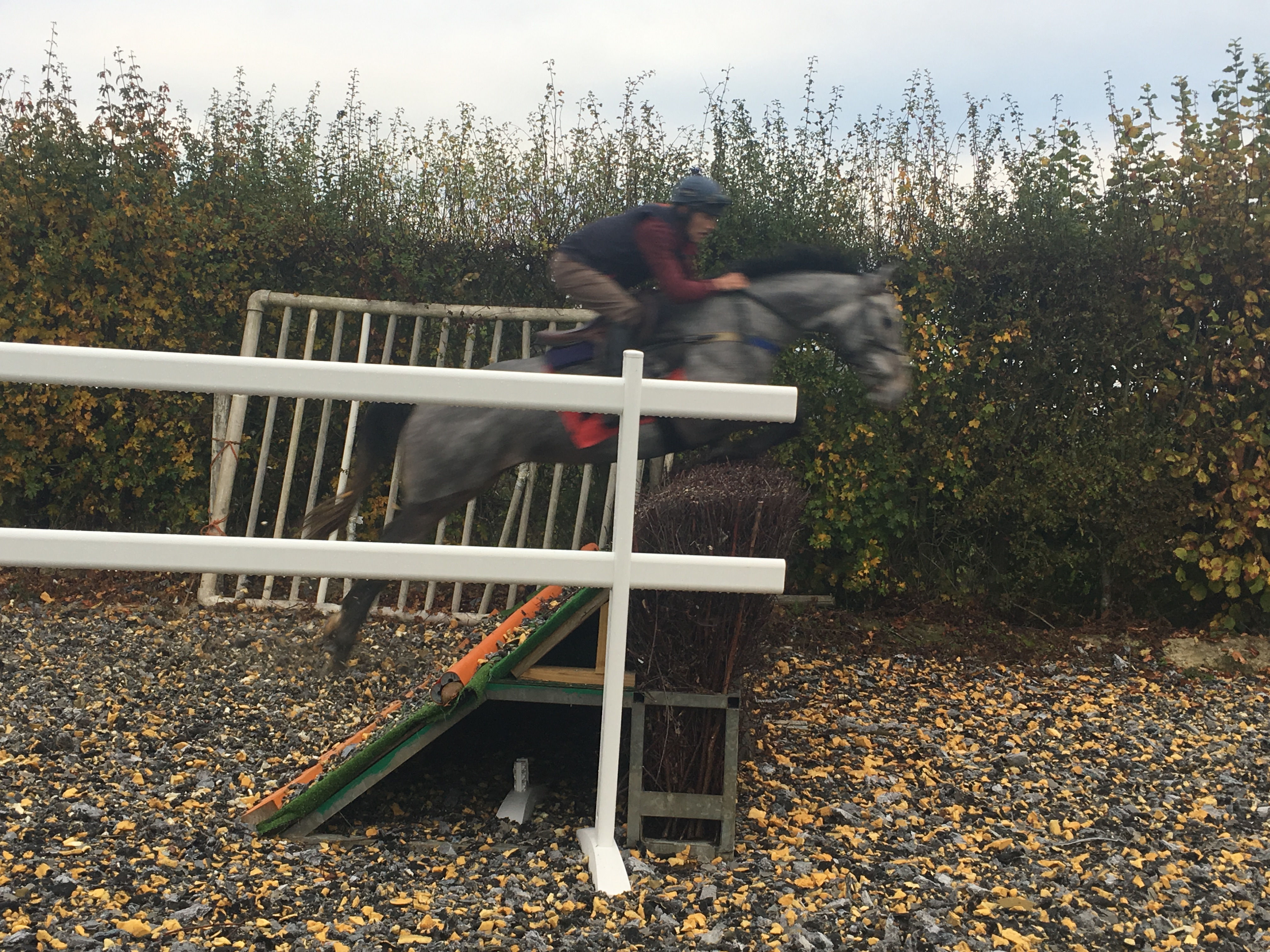 Stowaway ex Queens Mark
Doc Martin was too busy swimming in the Cornish sea to accompany his wife Doctor Donna, who was here to see their 3-year-old by Geordieland. He cantered a couple of times up the hill before jumping poles and a hurdle in the ménage.