25th September 2018
25-September-2018
25-September-2018 18:50
in General
by Admin
Lossiemouth, Sebastopol, Air Lander, Megan's Choice and Thomas Patrick all worked. Kateson, Vado Forte, Soraya, Dorking Cock, Dorking Boy, Meep Meep, En Meme Temps and Hazzaar schooled over hurdles. Polydora, Coningsby, Sir Egbert, Kimberlite Candy, Flashing Glance and Jester Jet schooled over fences. Tom Scu, Robbie, Tommie and Stand did the steering. All went nicely, Guy and Anita Roberts, David Richards and our racing manager Stan were all here to see the action. Anita kindly bought bacon rolls that we made very light work of. My cider press looks beautiful with all the flowers in full bloom, Guy is under strict instructions to find one.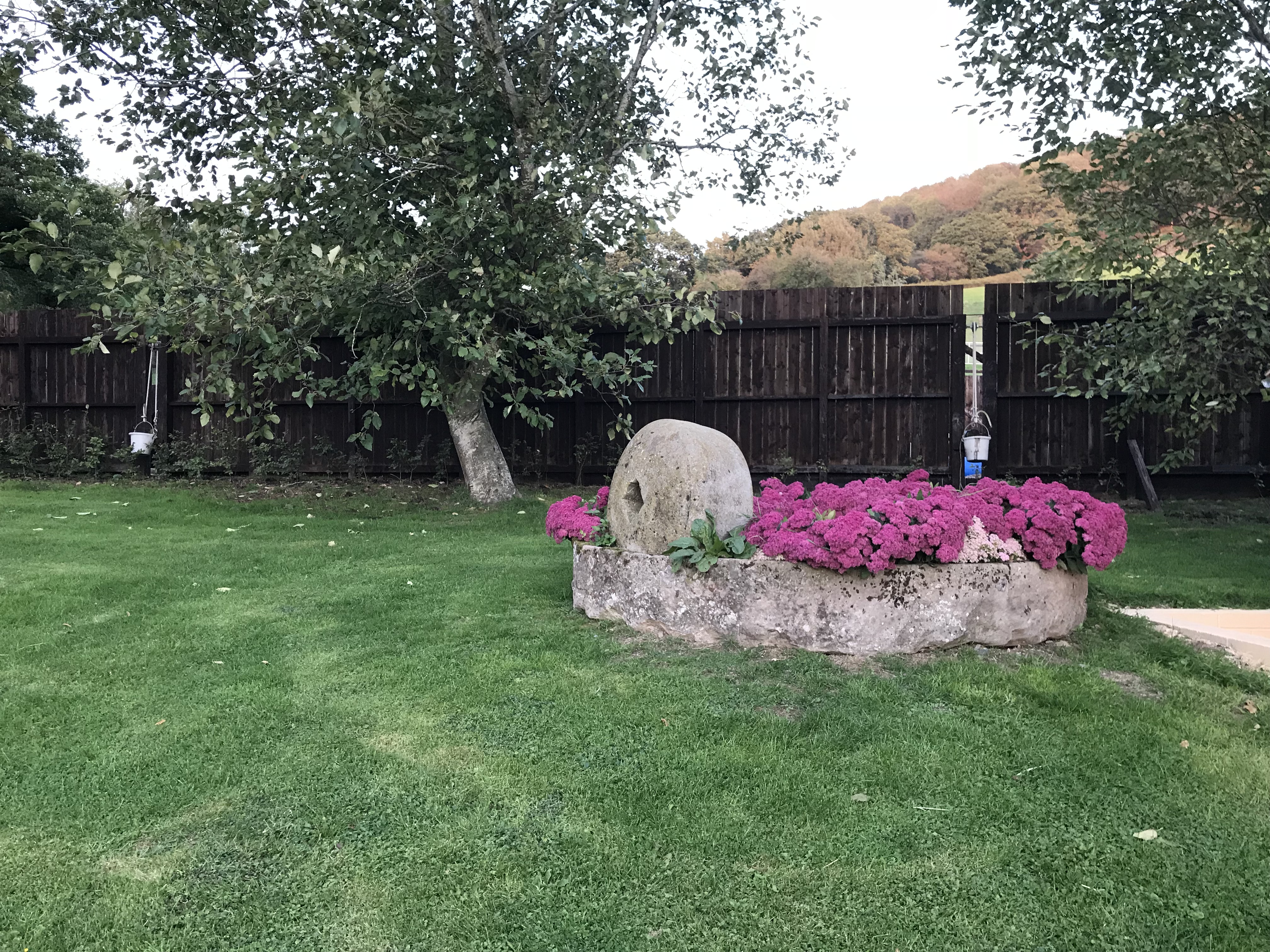 I wasn't expecting He's a Goer to win but knew he had the ability to do so if he wanted to. He seems to have a self destruct button, something I can relate to as I suffered with a similar problem in my youth. He schooled over 8 hurdles this morning and his jumping was considerably better than his debut run at Bangor. In his defense, he did little wrong throughout the race but tried his best to deposit Richard on the ground after the flag went down. It is nice to play a minuscule part in Richard Johnson reaching 3500 winners, for him to reach that milestone on one of our horses adds to the joy of having a winner. David who also owns Thomas Patrick was obviously delighted. I think a picture of He's a Goer and Richard Johnson's 3500thwinner will get pride of place in David's kitchen.
Silk Run ran her heart out and owes us nothing having won her last 2 runs, the handicapper has had is say and life is tougher for her now but she'll get her day again, she's still a baby and will hopefully find a little improvement with another year under her belt.
Warwick have a great team of people on the ground and do a fantastic job of looking after the owners and trainers, win, lose or draw.