25 August 2020
25-August-2020
25-August-2020 18:59
in General
by Admin
Yesterday was a very great day, Yes No Maybe So got the hat-trick up and Forchena won for Eamonn, Tommie got his weight right down to ride her and it was brilliant to see. No one works harder than Eamonn and the work he has put into Forchena paid off. There were some strict rules in place, his wife was told to stay away as she has bought no luck and Forchena has to have her carrots at a precise time each evening every day of the week. It finally all came together. I only press the buttons on the computer, he does everything with her off his own bat and no one deserved the win more so than him.
Both horses are in great shape this morning. Yet again, the rain was biblical and and we were all soaked through by 7.30 A.M. We have started to press on with a few horses and if the ground stays safe we will be ready to rumble with some of them in three weeks' time. I thought we maybe ahead of the curve but what I hear on the grapevine would suggest that we are in fact a week or two behind others.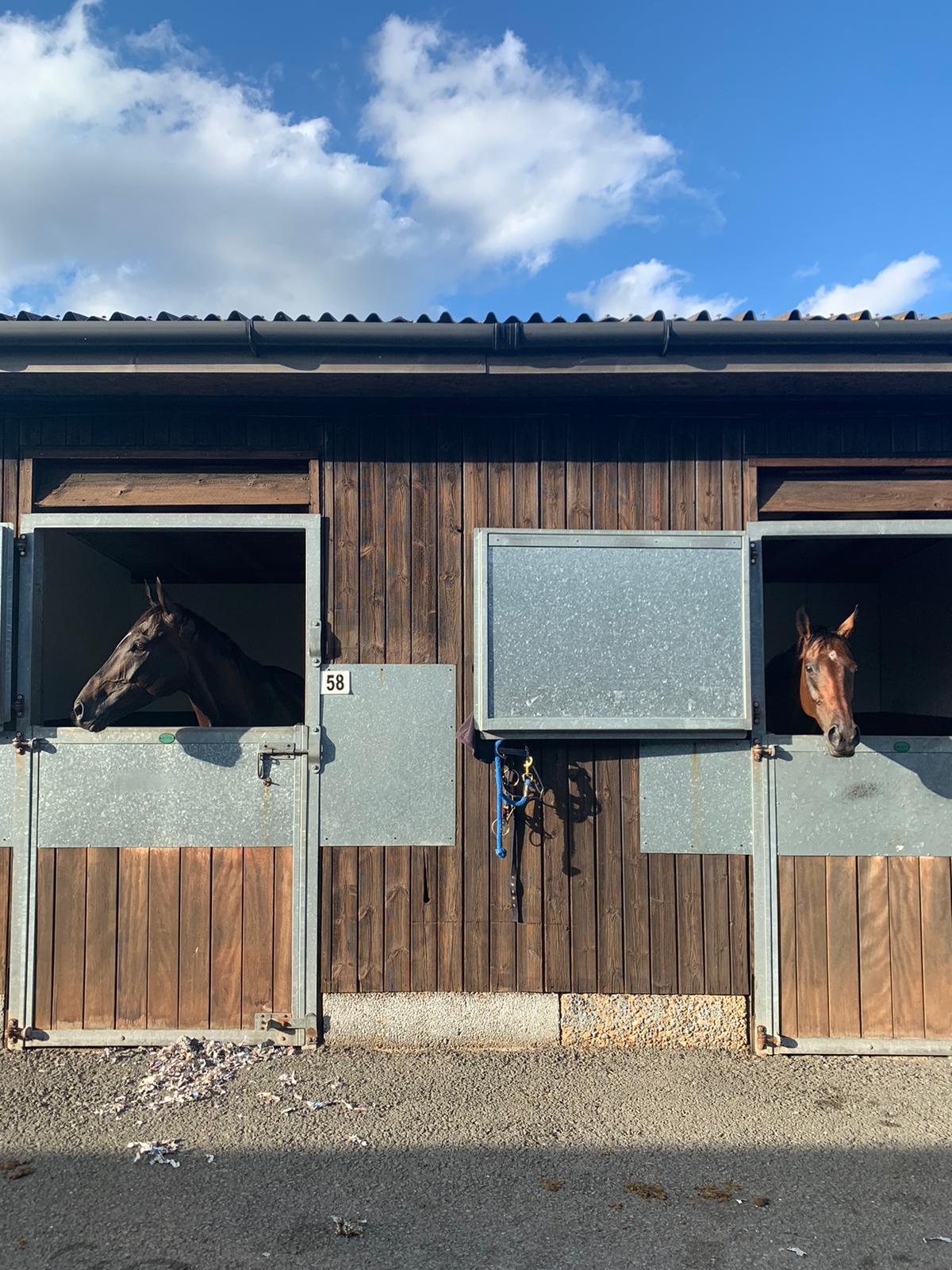 The email saga continues and I am being held responsible for destroying Sophie's email account too. Should you every communicate with me via email could you please send me a blank email as I've lost many many email addresses. The situation wasn't helped in that I've forgotten all the Hindi I learnt when dealing with BT. It is just magic when your email supplier decides to take down their server and throw those of us using them to the wolves.
The babies that arrived last week are riding around the ménage and had a loose school this morning. I'm delighted with the horses we got just disappointed we were unable to get more of them at the Derby sale.
Back to email set up I must go.............