25th March 2021
25-March-2021
25-March-2021 18:06
in General
by Admin
Sky Sports Racing were here bright and early to film and chat about Kimberlite Candy as well as others subjects within the industry. Sadly, for them, I have very little opinion on racing politics other than realizing the prize money issue. A sharper brain than mine is needed to change the model we currently have. In its current state it will ultimately be racing downfall if something's are not changed rapidly. I enjoyed having them here and it was great they took the time to interview Eamonn who keeps the whole place afloat and Hollie who often rides Kimberlite Candy when I don't. I'm sure they will put together a nice feature with lovely scenery if nothing else.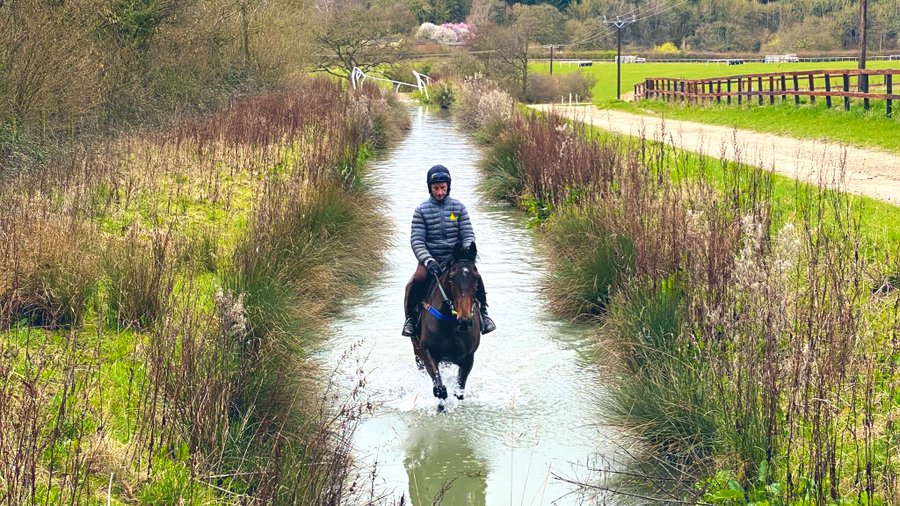 Many of the horses had routine canters around the sand or up the hill, some had to put in some harder yards but nothing to strenuous for any.
Sebastopol heads to Newbury tomorrow, to read my thoughts click here.