24th December 2015
24-December-2015
24-December-2015 18:16
in General
by Admin
Chase End Charlie, Kelsey, Lamanver Alchemy and Very Intense schooled over hurdles, all jumped with accuracy. Lamanver Alchemy and Kelsey will head to Wetherby on the 27th. All the others cantered up the woodchip or on the sand.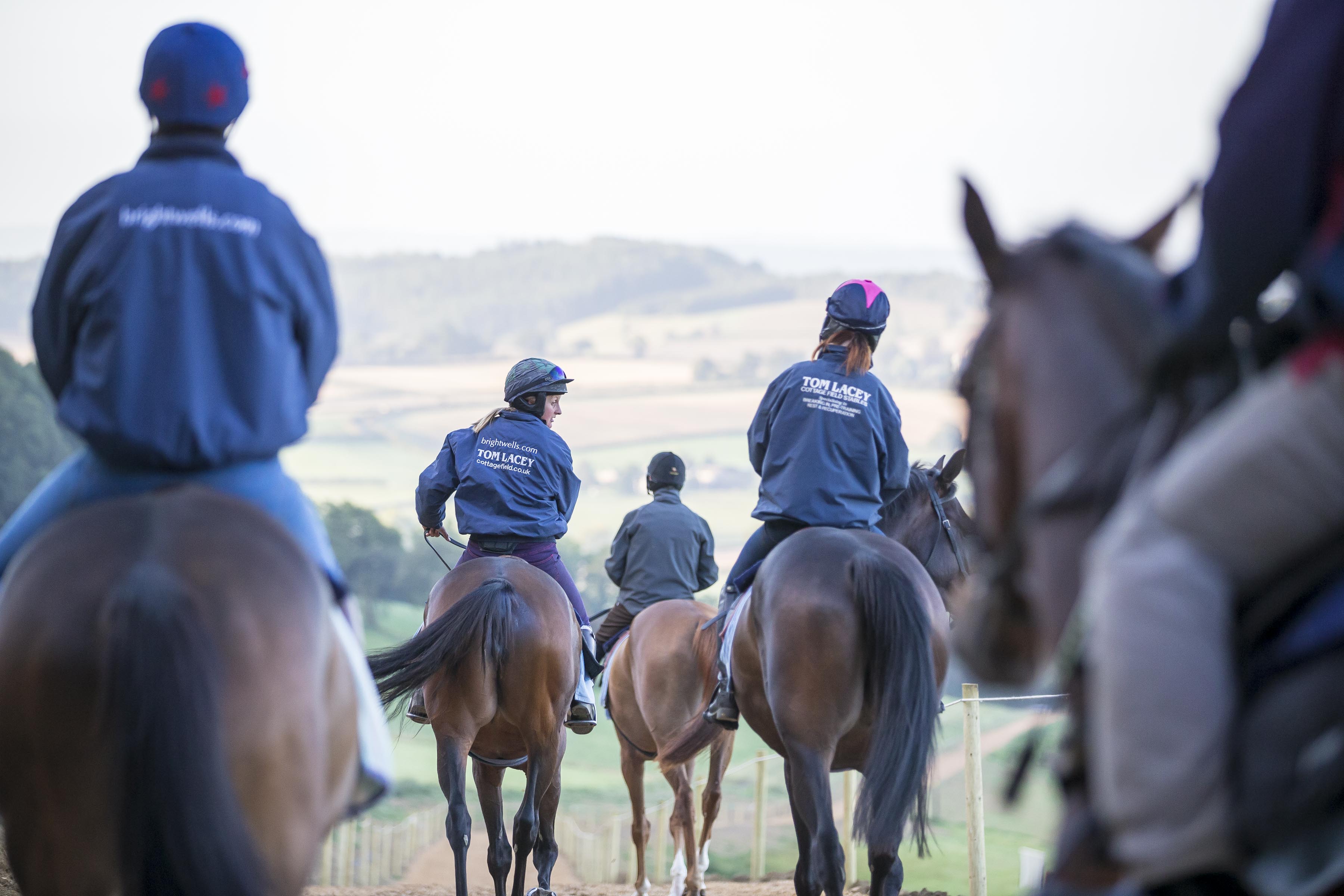 Norma and Geoff were here to see Katie Kilminister with some croissants for breakfast, thank you.
Christmas is naturally a very busy time of year for racing yards with so many meetings the length and breadth of the country. Anything running within the next 5 days has to be ridden on Christmas day, Boxing Day, the day after and the day after that. There is little let-up for staff at Christmas. Every member of staff will be here in the morning as they would any other day of the year. If they don't have to go racing they have to ride out at home. It is all part of the job but these guys shouldn't be taken for granted. This morning was a prime example; we were soaked to the skin for 5 hours. Water rolled off our helmets like over flowing gutters. Chepstow has called a precautionary inspection which, if lost, will throw up all sorts of complications for jockey's agents swapping jockeys from the lost meetings to those going ahead.
I have had all the elves in my office and Sophie's Christmas presents are now wrapped beautifully, well, maybe not beautifully but at least they are in Christmas wrapping paper this year and not Racing Posts. That may have repercussions as I stole it off Sophie.
Happy Christmas.