24th September 2018
24-September-2018
24-September-2018 17:03
in General
by Admin
Monday morning again and routine canters, I wish time would slow down, the days roll into weeks, weeks into months and months into years far too quickly.
We had a very special visitor this morning, Thomas Patrick met Thomas Patrick, shortly after Thomas Patrick won at Aintree I received an email about a young man named Thomas Patrick who had been in London with his parents and had backed Thomas Patrick at Aintree. This morning we welcomed Thomas Patrick and his grandparents who saw Thomas Patrick canter around the sand and up the hill in glorious sunshine. We had a bit of a photo shoot of the pair of them and then Thomas Patrick had a photo of himself wearing Thomas's colours. Thomas Patrick has down syndrome and to allow him the joy of being with the horse was very special. He is a pretty incredible young man and is in his last year at university somewhere in East Anglia studying drama. We will get a photo printed and signed by the champion jockey for his bedroom. He also went away armed with one of Thomas's shoes which I'm told his mother will be over the moon. A nail brush and a bucket of disinfectant maybe the order of the day!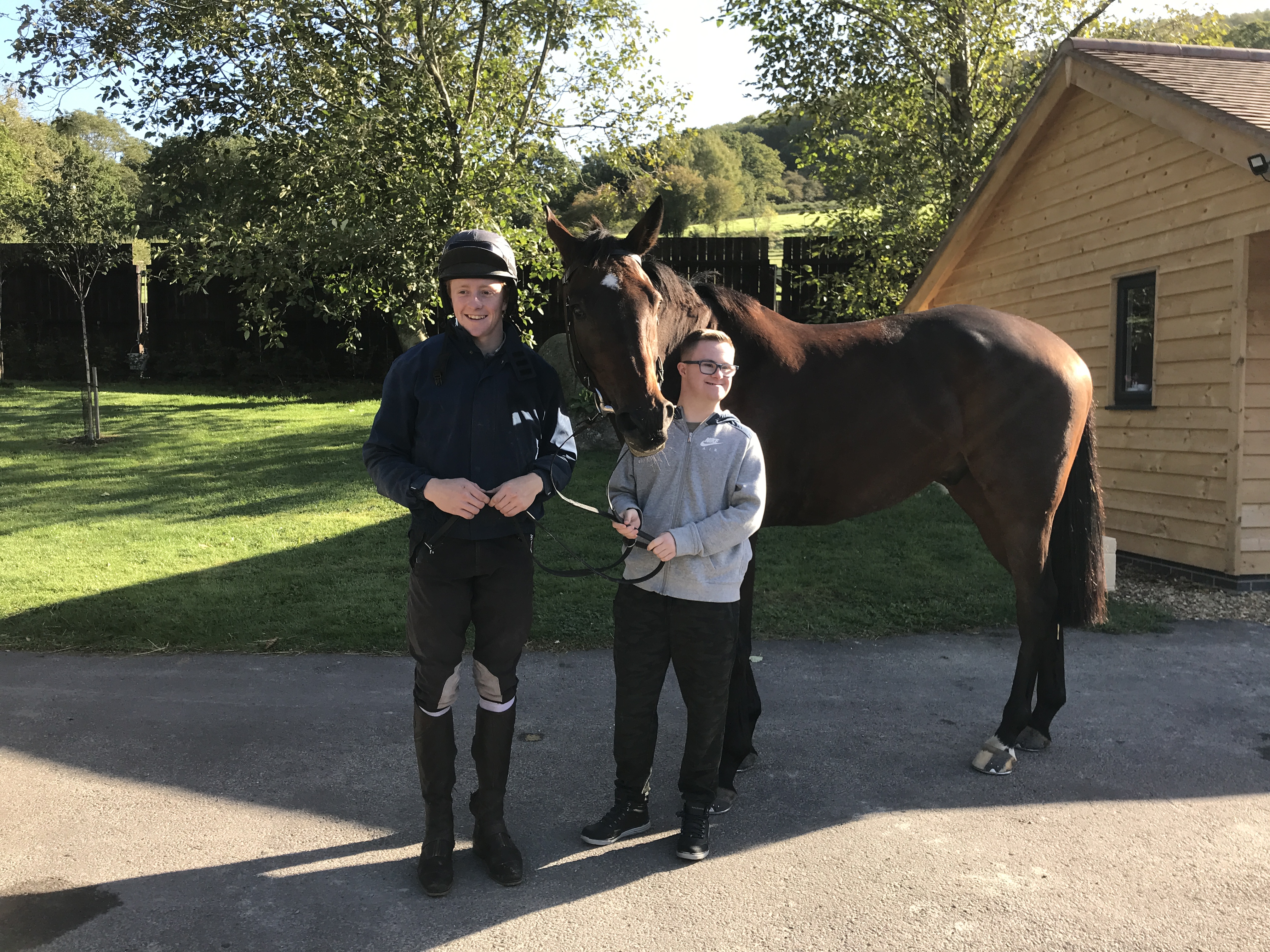 Silk Run and He's a Goer head off to Warwick tomorrow, Silk Run is on a hat trick and needs to lay up with his neighbour Vivant who managed it, the competition in the barn is rife. I'm sure Vivant will be telling her this evening what is required. He's a Goer needs to improve on his jumping on the bigger stage, at home he is all but foot perfect yet seems to lose his way on the track. We have been here before with horses and when it comes together it is far more satisfying.
My home breed jockeys are progressing well, if their mother would allow I'd certainly have Tilly riding out a few before school. Tilly was 2ndat The Ledbury one-day event yesterday, she was clear in the showjumping and the cross country but that nonsenses of trotting and cantering in circles let her down.