24th May 2018
24-May-2018
24-May-2018 18:10
in General
by Admin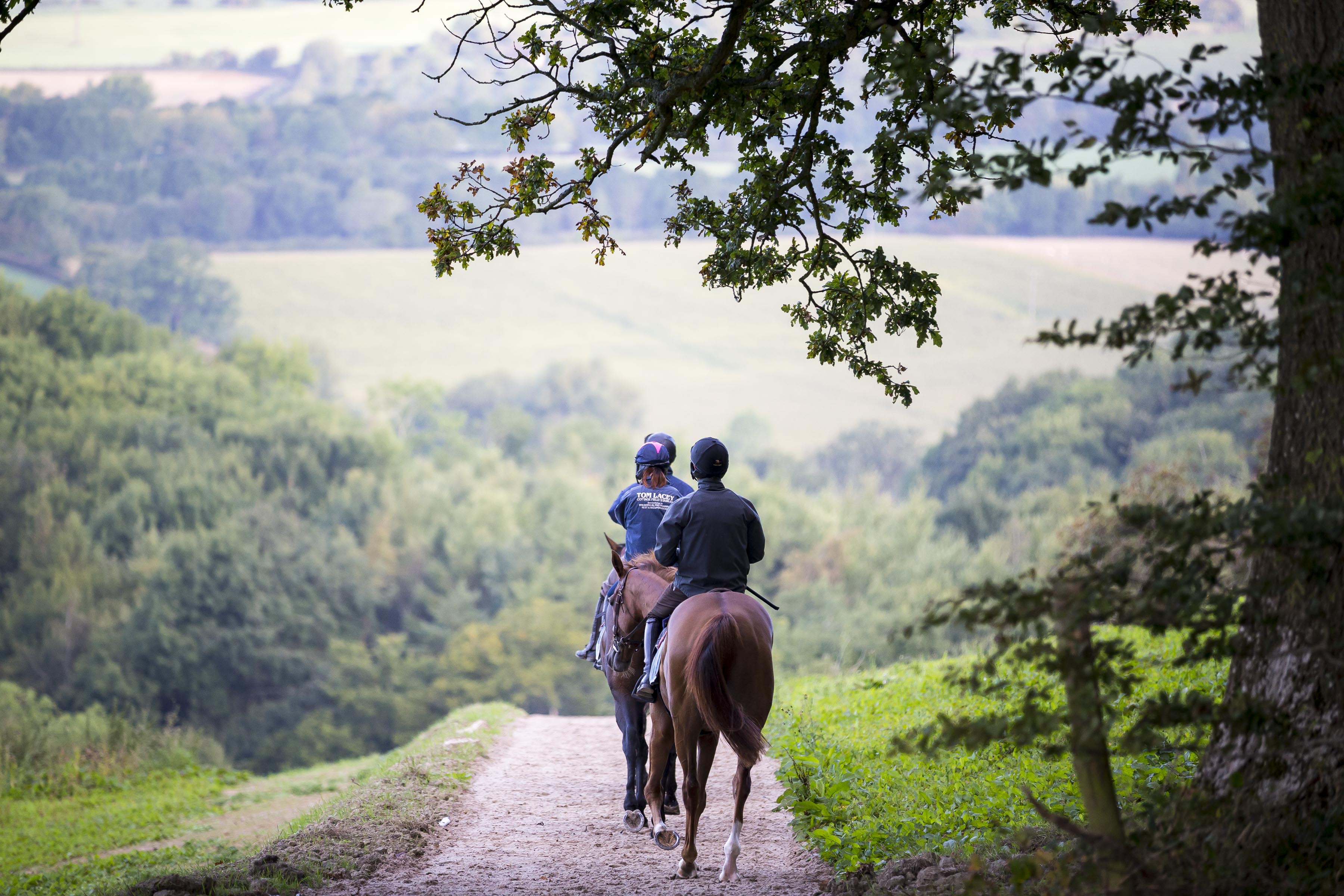 It was great to get Sword of Fate back in the winner's enclosure last night at Southwell, his jumping was very accurate and he galloped all the way to the line under a good positive ride from Nico. He is fine this morning. It is also good to be home.
David's Phoebe and King Spirit are fine after their runs at Huntingdon, David's Phoebe ran well finishing 3rdand we may be getting somewhere near getting King Spirit back to race fitness after 4 years off the track, he will go up in trip and have some head gear on next time. We will look for a similar opportunity for David's Phoebe in 3 weeks' time.
The trade across the board at Doncaster sales was very strong again, if vendors price their horses sensibly the demand for horses at all levels was healthy as the clearance rates seemed good.
Just as the farmers knocked down some hay the rain arrived back last night and this morning. The transformation in the countryside this week is mind blowing. The greenery on the trees and the growth of the grass has been incredible.
I totally understand the importance of transparency in all walks of life. However, the racing authorities seems to continually flag up what they perceive to be problems within the sport. Not a single person involved in our sport would argue that the welfare of racehorses is paramount. In the past, I have eluded to the fact 99.9% or racehorse are stabled in 5 star hotels receiving the best of everything that money can buy. Every horse in this yard comes before anything else in our lives. The industry continually has the boring whip issue, watch racing from around the world if you think our whip use is excessive. Now the powers that be are gathering data on how horses perform after a fall and are considering standing them down for a period of time after a fall. If a man sat behind a desk in London is going to be telling a trainer when his horse has schooled suitably well enough to race again maybe that trainer shouldn't have been granted a license in the first place. The BHA now plan to improve traceability of horses beyond their racing careers. Unless I'm mistaken this has always been carried out with incredible diligence. This of course is important work but do they really need to continually beat their chests and shout from the roof tops about the good work they are doing. From where I'm sitting it appears that the animal rights campaigners have the upper hand and we as an industry are pampering to their cries. Our welfare of horses is the best in the world, the authorities who run it are world class, we have nothing to hide and nothing to prove.
Tongue ties are being banned in Germany. In other equine disciplines there has been a lot written about severe bits and the poor use of nosebands causing lacerations in the mouth. Nosebands are fine if fitted properly, all too often they are over tightened. Some bits would stop a train, they cause the lacerations in the mouth not the nosebands. As for tongue ties, the Germans would obviously rather a horse chokes on his tongue rather than have it strapped down. I know what I'd prefer if I were a horse. It is time to stop spoon feeding the people who seem intent on causing trouble. Some of this incredibly good work should be carried on with quietly.