21st April 2017
24-April-2017
24-April-2017 19:25
in General
by Admin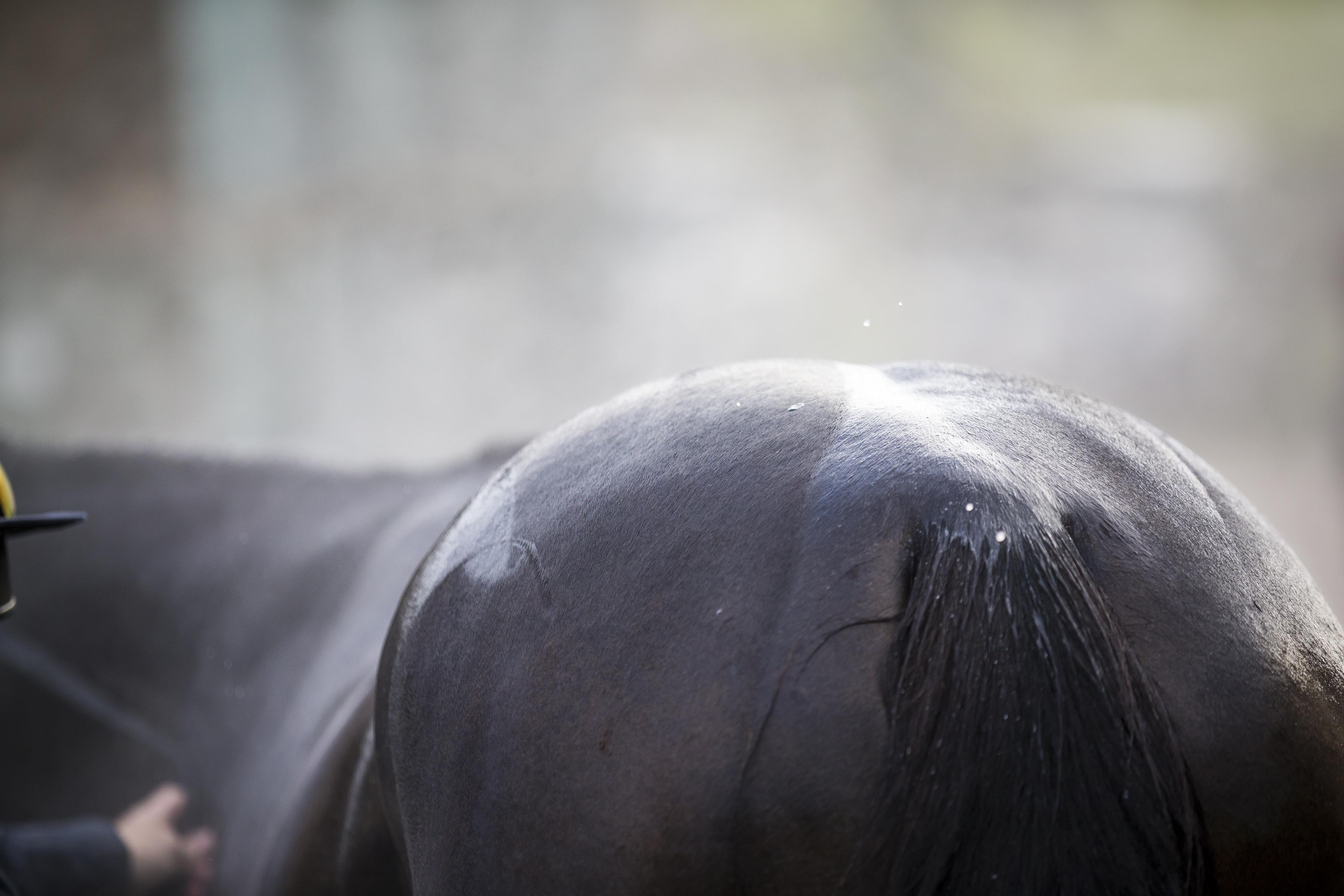 Our trip to Ayr was enjoyable and I manged to walk Warwick yesterday afternoon on the way home. Ayr racecourse certainly know how to feed owners and trainers, the lunch provided is top class. Something needs to be done in order to improve the owners and trainers lounge which is grim at such festivals, full to bursting and not half enough chairs.
Our primary purpose with Flashing Glance was to make sure he settled, anyone who saw the race will have noticed the head tossing early on, had he have had daylight his race would have been over by halfway. The flip side of all of that was, in a race of that standard, on quick ground, he ended up too far back and ultimately had too much to do up the straight. There are loads of positives to take from his run - he settled and ran a very solid race with winners in behind him. He's still very unfurnished and a horse for next year, that too will be a year in which he has to learn how to race. He has spent the day in the paddock and will soon head out to summer pasture. He appears to have plenty of ability yet we still have plenty of work to do in order to make sure that ability is channeled in the right direction. He is not an easy horse and is very much work in progress. With him, we all have plenty to look forward too.
Equus Amadeus ran a nice race at Warwick this afternoon, I was most pleased to see him gallop to and through the line, Richard Johnson said if he had got him rolling sooner he would have been closer but was conscious that he didn't seem to get home at Ffos Las. After todays race we can send him out to grass with the knowledge he certainly appears to stay 2 miles and will potentially get further. I see him as a smart 2-mile chaser in the making. It is so important to remember why we all get involved with horses and to enjoy the journey with them. Flashing Glance and Equus Amadeus are going the right way, I don't drill horses to win their bumpers, they have their whole lives ahead of them, I think we can all be guilty of thinking bumpers are the be all and end all when that just simply isn't the case.
No change for a Monday morning, typical Monday morning canters for those in work, the babies fiddled about in the ménage or around the lunge pen.
Winter is back for a day or 2, we gone from having to rug up late at night to double rugging at 6 p.m! It is only forecast to be short lived.