23rd October 2018
23-October-2018
23-October-2018 18:23
in General
by Admin
It feels like it has been a testing seven days with niggles on horses that are absolutely nothing except inconveniences. Of course, Megan's Choice is a little more than an inconvenience, he is comfortable and will have his cast redone on Friday, at which point, we will know a little more. What I do know is Man Hug Pete will give him whatever he needs regardless of whether or not he will race again. It maybe that a decision is made that we won't even attempt to race him again but that is further down the line.
The point I'm getting to is that a very good friend of mine died this morning, I met Andrew in September 2002. Since then, not many days have passed when we haven't spoken, texted or emailed each other. The annoyance of horses having superficial wounds and little set backs becomes insignificant in the grand scheme of life.
This morning we worked Kateson, Kimberlite Candy, Thomas Patrick, Sebastopol, John BB, Hazzaar, Soraya, Dorking Cock, Polydora, Triopas, Sir Egbert and Dimmesdale. The others had quiet canters around the sand and up the hill, a few fat boys put in some harder around the sand.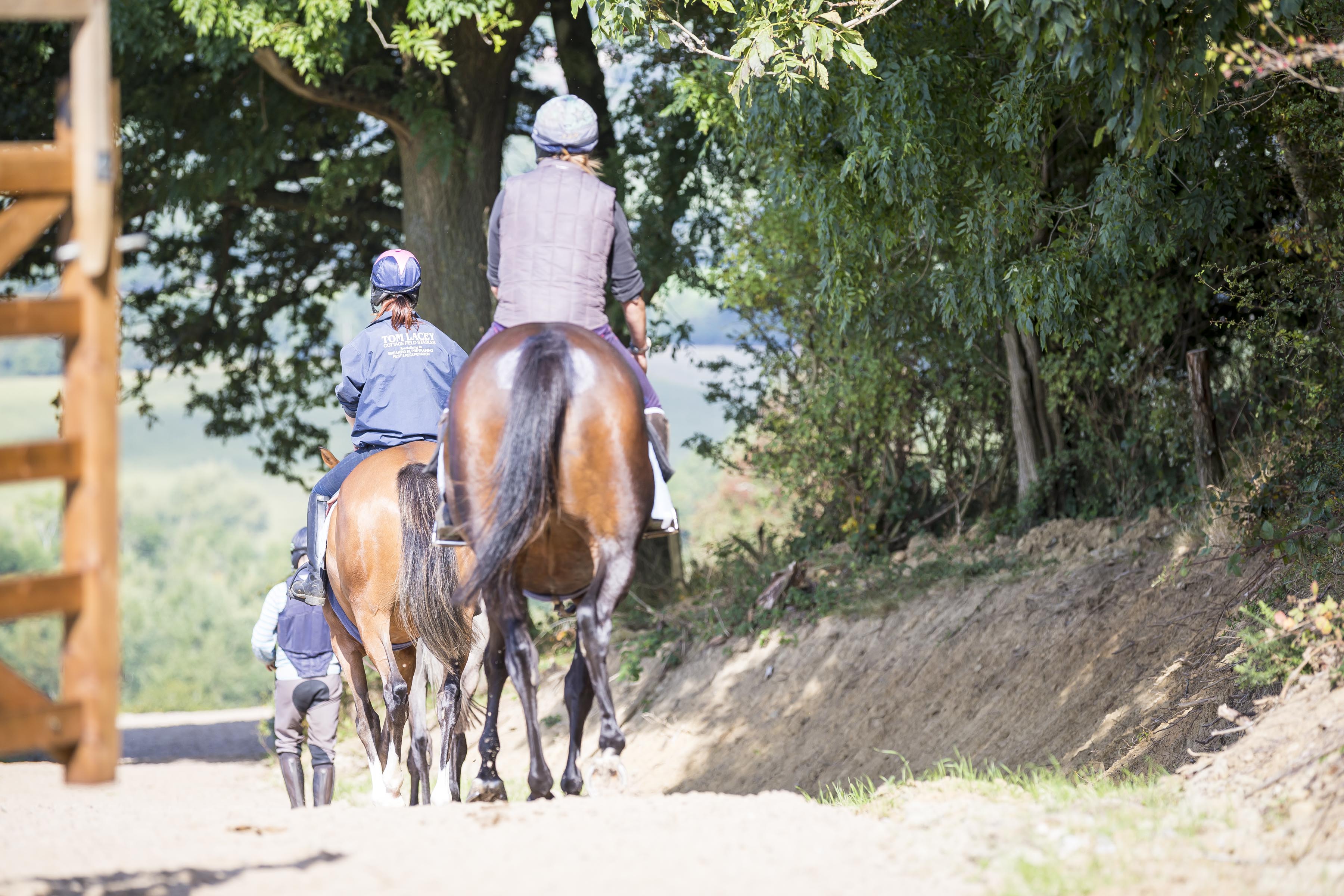 Equus Amadeus went up 4lbs and Snapdragon Fire 8lbs. Sophie has gone out so I'm chef this evening, even I can cook and egg.