23rd September 2020
23-September-2020
23-September-2020 18:19
in General
by Admin
A wet morning but short lived here in Herefordshire. This morning we schooled Tea Clipper, Highstakesplayer, Le Grand Fromage, Nocte Volatus, Quick Draw, Forchena, Outlaw Jesse James, Ginflix, Unohu, Marty Time, Stung for Cash, You Name Him and New Moon over hurdles. Forchena got a fall, Eamonn a bloody nose so will miss her engagement at Uttoxeter on Friday. The 3 year olds we bought in this years sales jumped a hurdle with barrels and a baby fence in the menage.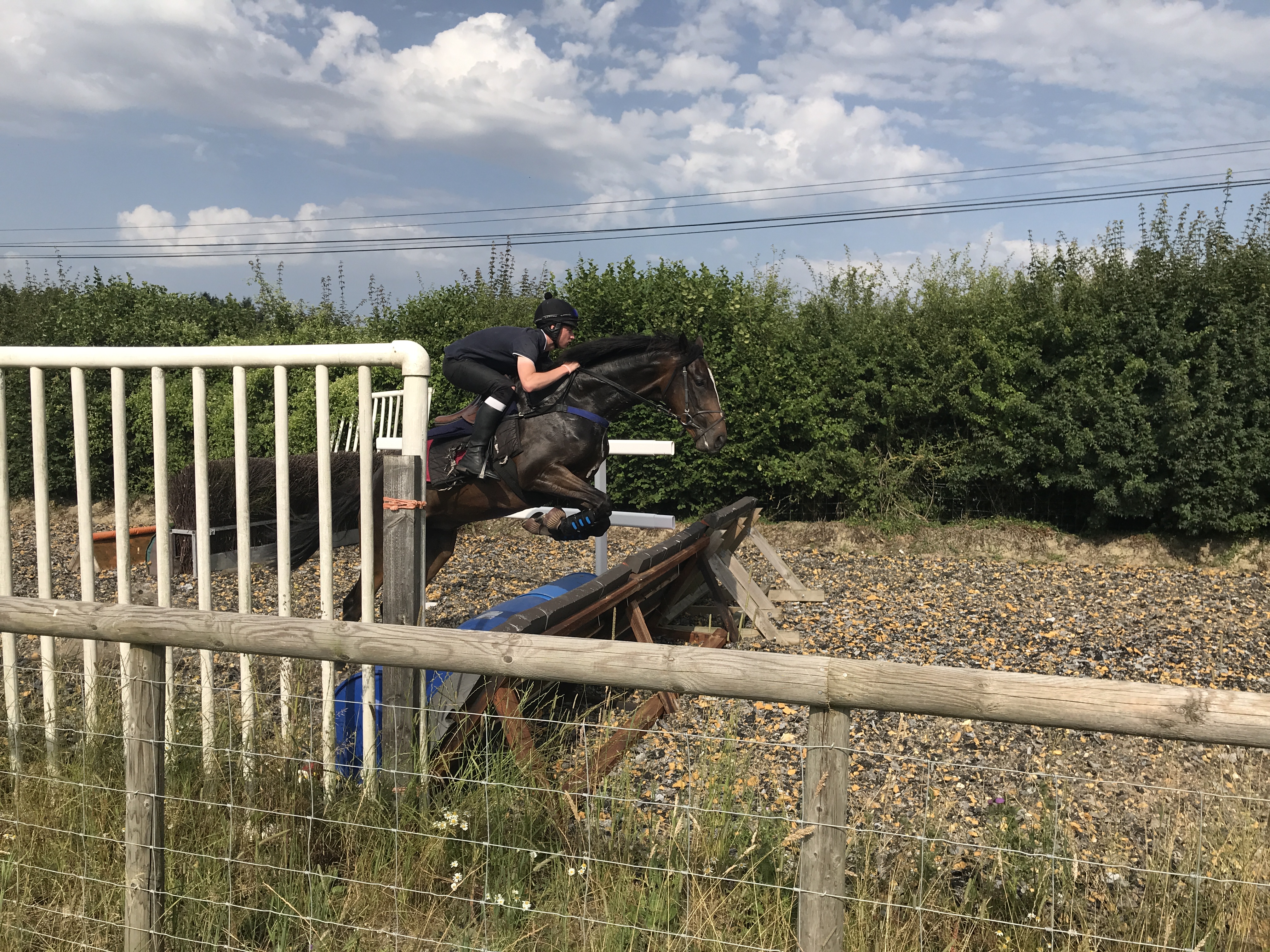 Our sand gallop is now complete, we took off all the sand and replaced it with new. We also renewed the membrane and will be quietly rocking and rolling around it tomorrow morning.
The diggers are around for a bit longer yet, I am putting a spur off the bottom of the woodchip gallop as things are getting a bit too tight in the turning circle at the bottom, we have horses just getting off it and others wanting to jump off for a second canter. The spur will solve that problem and make it safer for horse and rider. We then intend to dig our muck trailer into the ground and blind the pathway home with the old sand before sending them packing, hopefully for sometime. We have tried to improve things year on year, Sholto thinks I need a flat gallop running across the middle of the farm, but I need a fairy godmother before that happens. I ma more than happy to be open minded about training racehorses but a third gallop would just cause more confusion.