23rd September 2017
23-September-2017
23-September-2017 17:53
in General
by Admin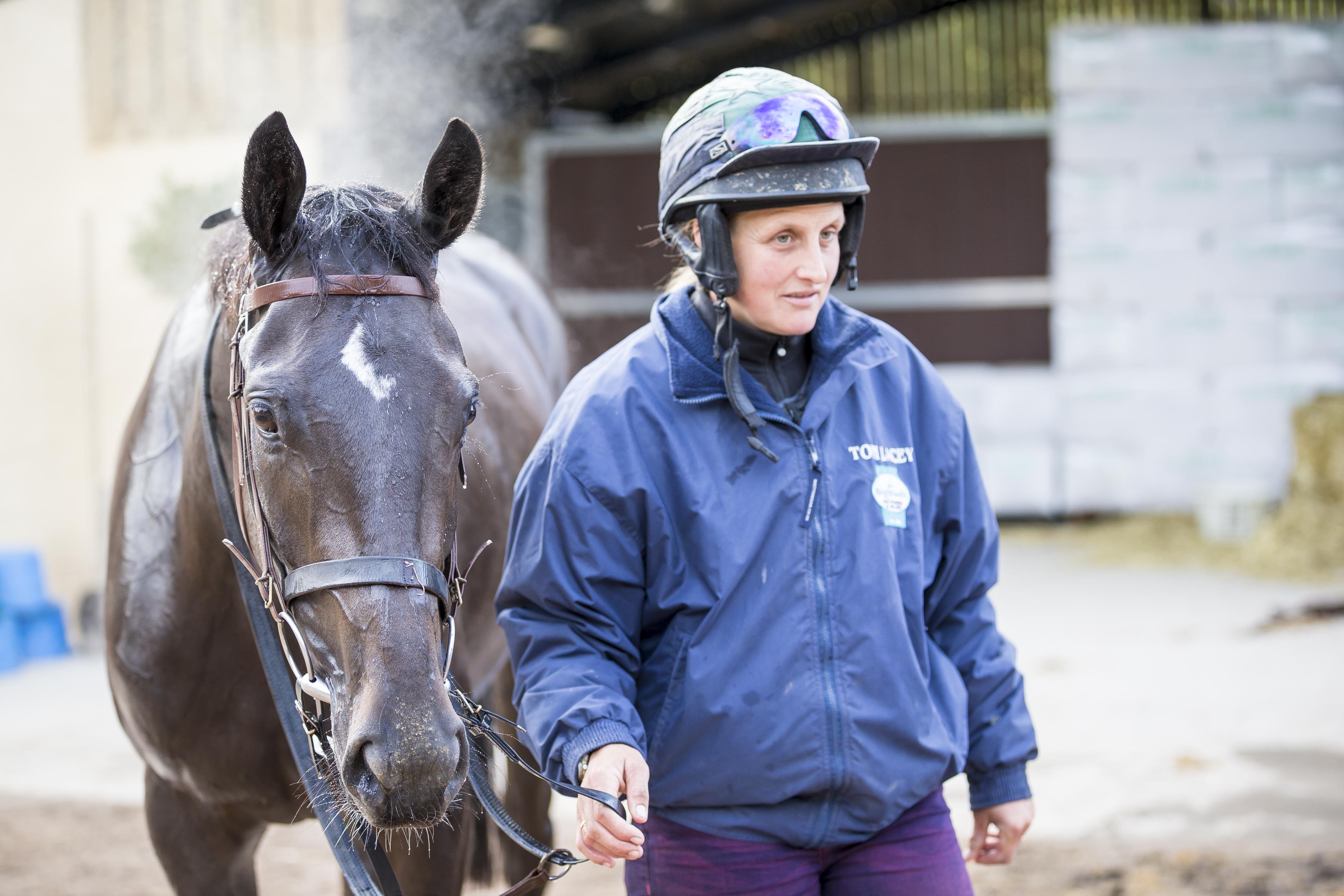 Flashing Glance bumped into one yesterday who is highly thought of, a year older and has some solid form in the book, we have come along way since Bangor 3 weeks ago but still have a long way to go. We would like to try and win another novice before educating him to drop in again. Running from the front, he will always be a sitting duck for the opposition and very much a one trip pony if we don't speed the time educating him how to settle and run a race. His jumping was ok yesterday but he still needs to up his game in that department, he remains a project and without doubt has the ability if not the mental aptitude at this satge of his racing life.
David Kellett was here to see Thomas Patrick have a canter this morning, he went upside Kimberlite Candy. Most of the other horses had routine canters having been busy throughout the week.
Vodafone have surpassed BT in that I arranged to have a data cap on a company phone several months ago only to receive another mouth watering bill for data usage over the agreed limit. I now recall why I left Vodafone years ago. Moving to Hereford forced the move back, it won't be for long. Thankfully, others network providers now have coverage in Herefordshire. I can hire a £27,000 car, drive 25,000 miles a year in it for less money than I can run a company phone. Something has gone seriously wrong.
The clippers will be out early this year, looking at some of the horses at Newton Abbot yesterday, it would appear this is going to be the case up and down the country. More important than any phone bill, our horses are healthy and running well, long may it continue.
Henry Tinder welcome back, please stay injury free. Gloucester 24 Worcester 19.
Have a good weekend.