23rd June 2018
23-June-2018
23-June-2018 14:58
in General
by Admin
Silk Run went for a canter this morning and has an entry at Cartmel on Friday.
Those that worked yesterday had a couple of quiet canters up the hill, the babies either hacked around the sand or were ridden in the ménage before being loose schooled. Below is the Stowaway gelding I bought in Goffs Ireland. He will be heading down the p2p route before being reoffered for sale, he's a beauty.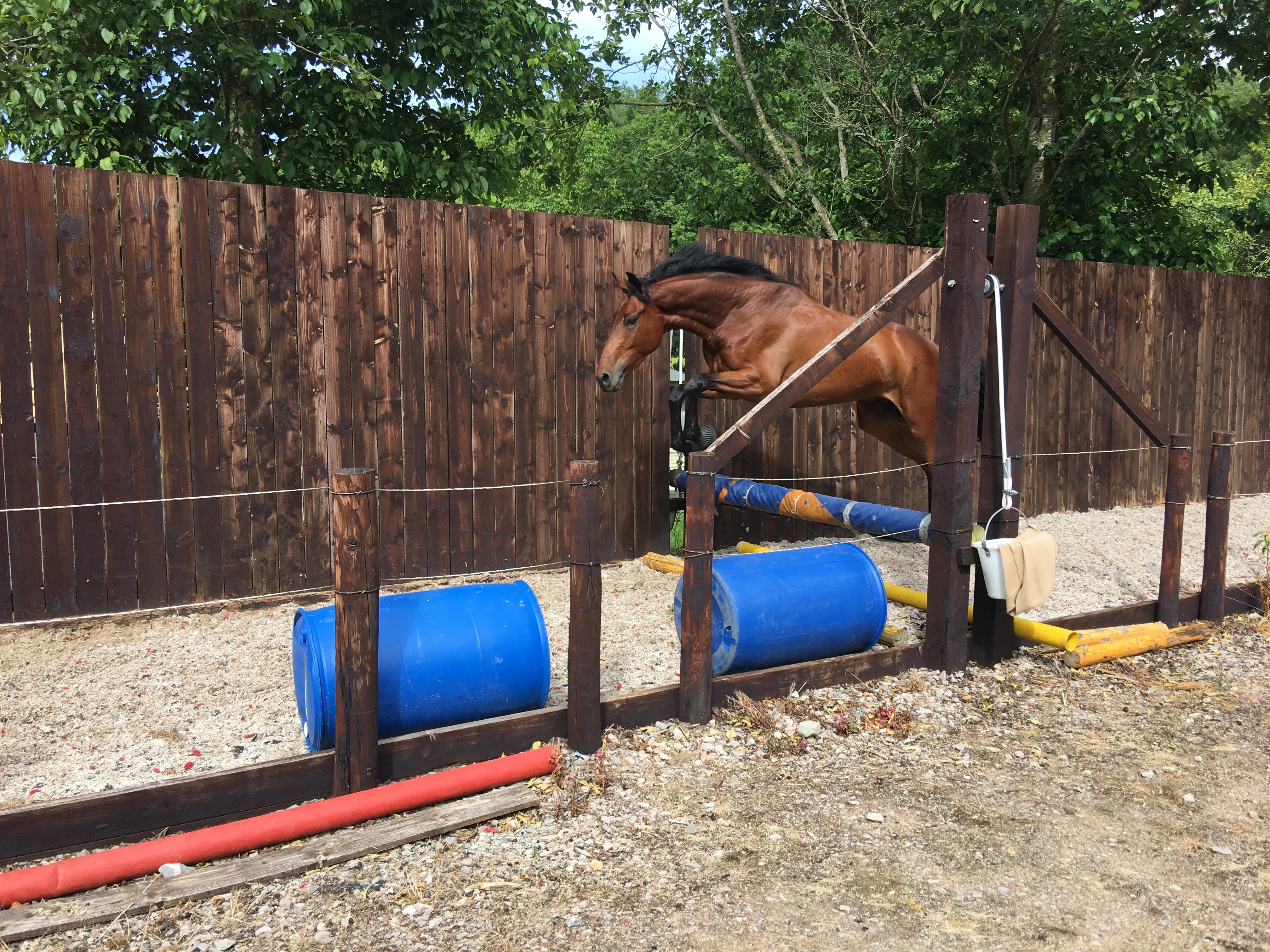 We are relatively quiet at the moment, the clam before the storm. It is a good opportunity to get a few things done that need doing. It is only when you come to do these things you've forgot where you put the things needed to get the job done. Only half of the gates have been painted with teak oil, Amazon to the rescue more on order to get the job finished.
Michelle is always good entertainment and took another early bath. Needless to say as much as she may want us to think so she can't walk on water! Falling off in the water walk is bad enough but when you fall off only 10 yards into it the walk home is very long and cold. Annoyingly, I couldn't get my phone out to capture it all.
I am off to The Derby sale on Monday so there will be no blogs until my return on Friday, even then I may go from the airport to Cartmel. Have a good week, enjoy the heat wave, it will be pouring down soon enough.