23rd April 2016
23-April-2016
23-April-2016 18:50
in General
by Admin
The season has ended and it all starts again on Monday. It would seem a perfect opportunity to thank all the owners for their on going support through thick and thin and the staff for all their hard work. It is only one mans name on a licence, without a team of good staff you have no chance no matter how good that one man maybe. I don't have an owner in the place I am afraid to ring with bad news and that says an awful lot about them.
The mood is a little more relaxed as we slowly wind things down for 24 hours.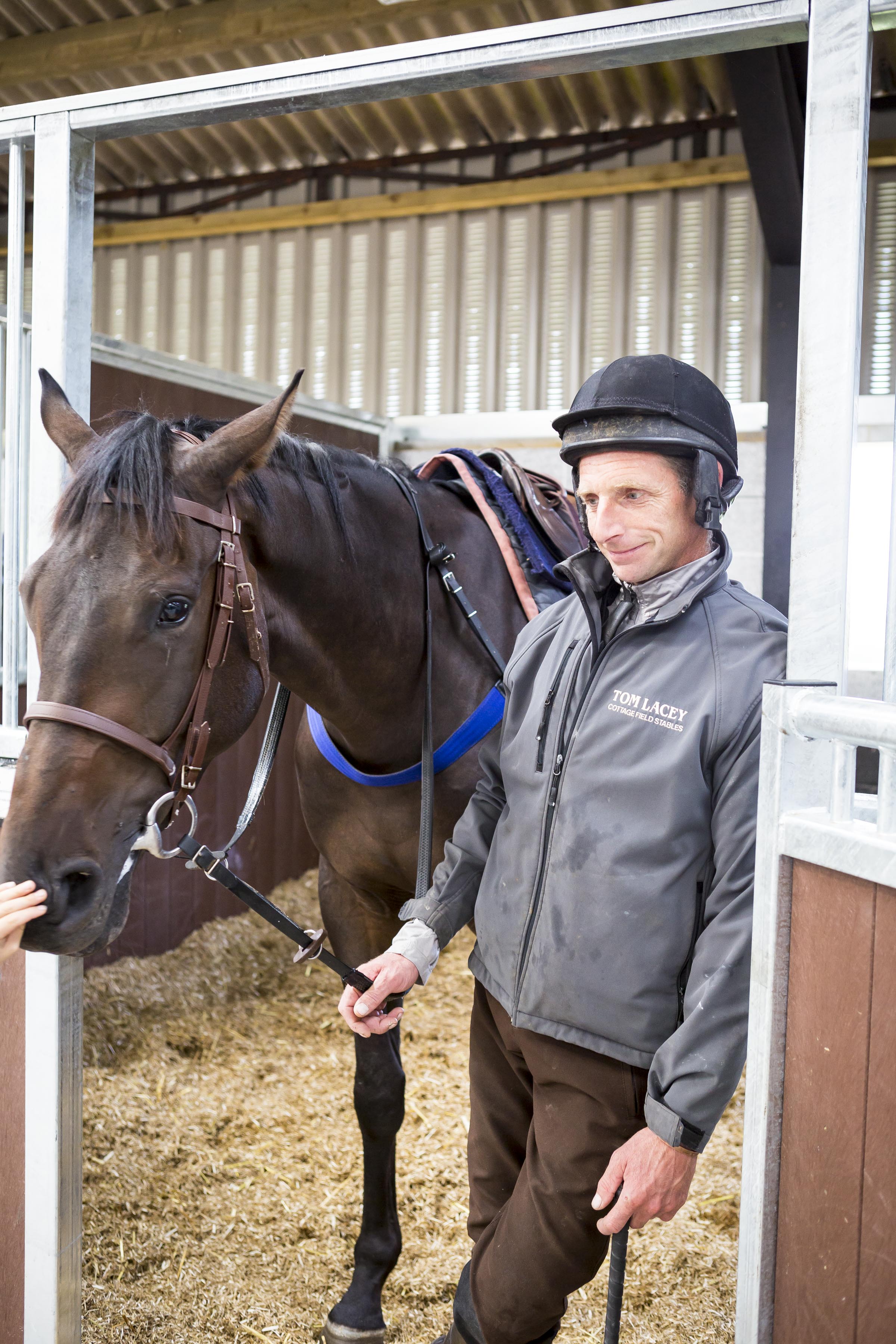 It has been a fantastic year given the small number of horses we have. Singlefarmpayment winning at Cheltenham on New Year Day has to be the highlight. However, every other winner was very special too. In total we had 9 winners 27 placed horses and 81 runners. My maths isn't too hot but we are somewhere just below 50% of our runners winning or being placed. The trainers table makes some very interesting reading, there are trainers with 3 or more times as many horses as us not hitting percentages anywhere near ours. I think we can all be very proud of what we've achieved. For me, percentages of runners to winners and placed horses is very important. It costs an owner a fortune to have a runner and if you can get a little towards the diesel it all helps.
We were unable to work a few of the horses this morning as many of them had physio late last night. As a result, they had quiet canters and next week's runners will work tomorrow morning instead.
We have no runners this weekend so I was able to watch Sholto play cricket. Stood on the boundary I felt I should be watching rugby it was so cold!
No one deserved to be crowned champion jockey more than Richard Johnson. A brilliant jockey and an even nicer bloke.