23rd March 2018
23-March-2018
23-March-2018 17:30
in General
by Admin
Meep Meep seems fine after her win at Chepstow yesterday, Flashing Glance has given himself a knock and will be on the easy list until after the weekend.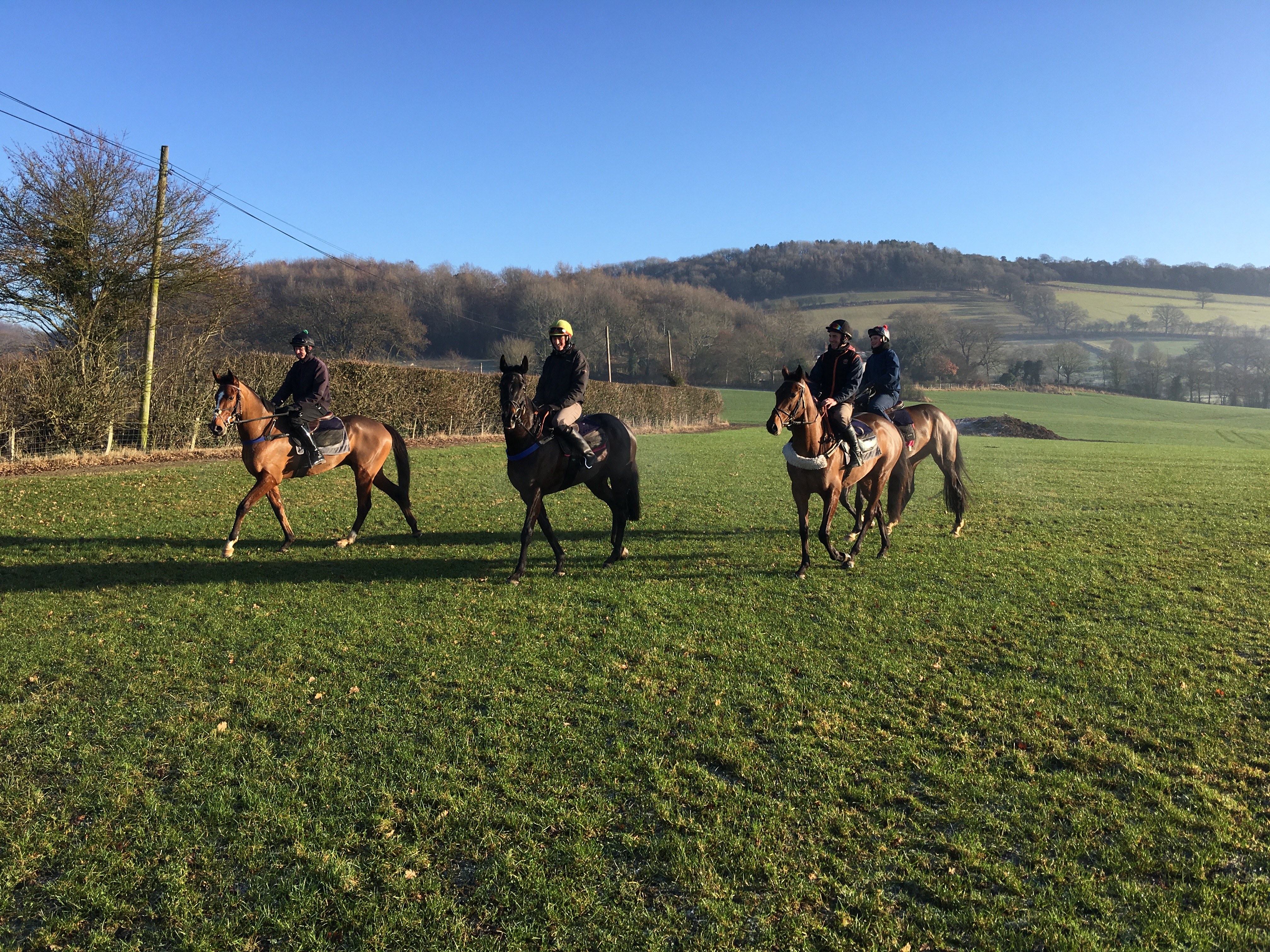 This morning The Welsh crofters invaded to see their horses cantering round the sand.
Thomas Patrick, Muse of Fire and Dorking Cock cantered on the sand before having a little blow up the hill in preparation of their runs tomorrow. We don't really want the ground to dry back too much for Thomas Patrick, looking at the way it is drying back I expect good to soft to be the going description at Newbury tomorrow. Dorking Cock is making his debut in the Goffs bumper, it has been his target since the day we bought him and if he can hold it all together we expect him to run a creditable race. It isn't all about tomorrow, he has done plenty of schooling and is a horse to really look forward to. He is typical of his sire, Winged Love, in that he can be quite sharp and has been a slow developer mentally.
Sophie has been in bed feeling dreadful all day. I'm in charge of ponies and now have them to see too.