23rd February 2016
23-February-2016
23-February-2016 18:17
in General
by Admin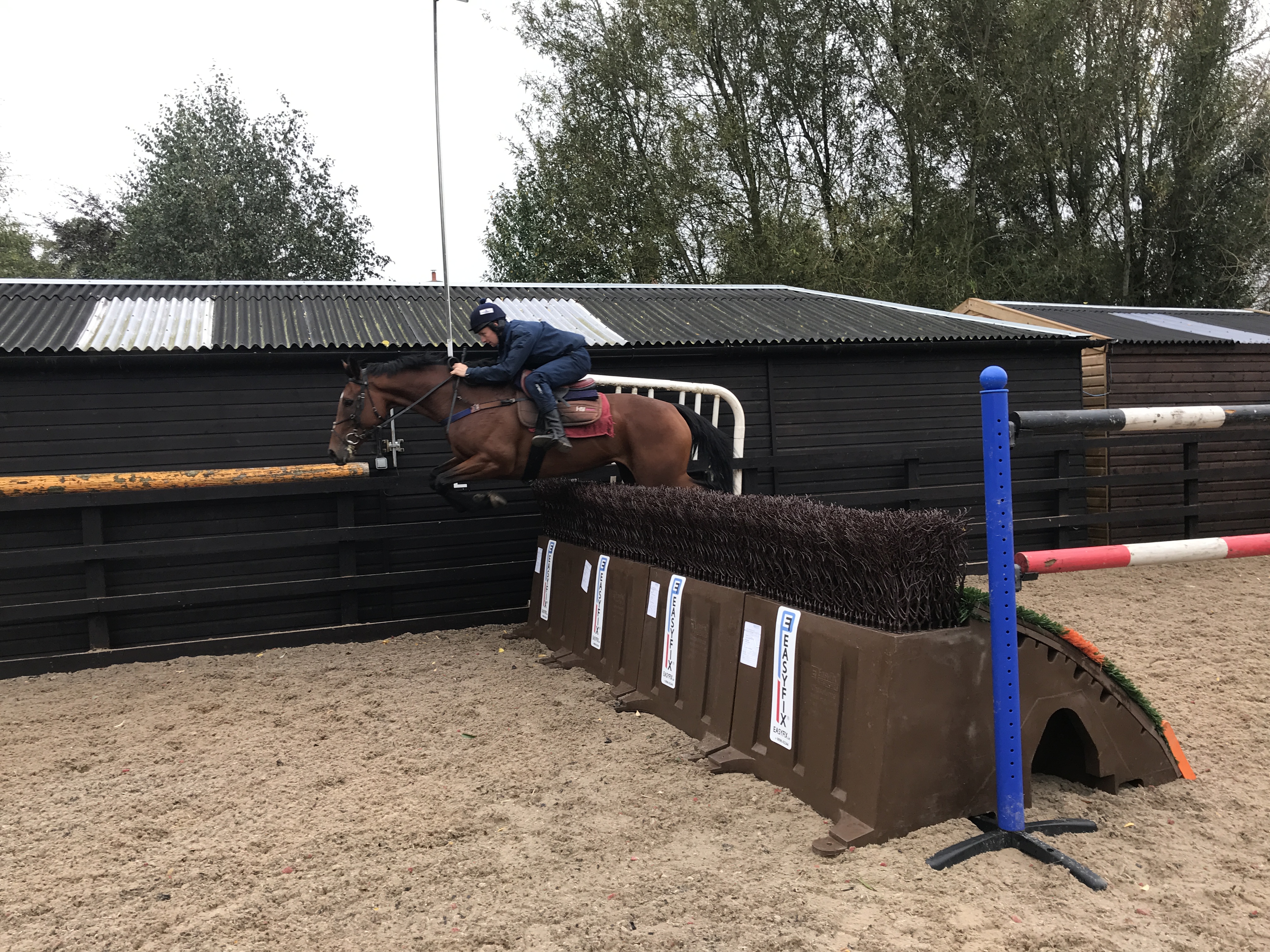 This morning we schooled Pinnacle Peter, Agamemmon, Russian Service, Kimberlite Candy, Polydora and Cuirassier Dempire over the island fences. All jumped very well, Tommie and Zac did the steering. All others had canters either up the hill or around the sand. A good few will work tomorrow. The physio was here bright and early treating the runners for the next week or so.
As promised, I made my final visit to Cheltenham and Gloucester/TSB this afternoon and closed 4 accounts before going to the dentist to have my tooth removed. Ouch!!!! The frost maybe a little irritating in the morning. I am under strict instructions from the dentist to put my feet up and keep my blood pressure as low as possible for fear of bleeding to death.
The handicapper hasn't helped. Very Intense down 1lb, Legal Exit down 3lbs and Kelsey up 11lbs!!!!
Tomorrow we run Pinnacle Panda and Man O' Words at Doncaster. Pinnacle Panda will need to win to justify his entry in The Martin Pipe Conditional Jockeys race at the festival. Man O' Words is a lovely horse and I'd expect him to run creditably, he is 5 years old and has been slow to come to hand. It is certainly over to him now as he's in good shape. The ground is being given as Good. I know it sounds ridiculous but I would have been happy with a bit of soft in the going description.