23rd January 2016
23-January-2016
23-January-2016 17:25
in General
by Admin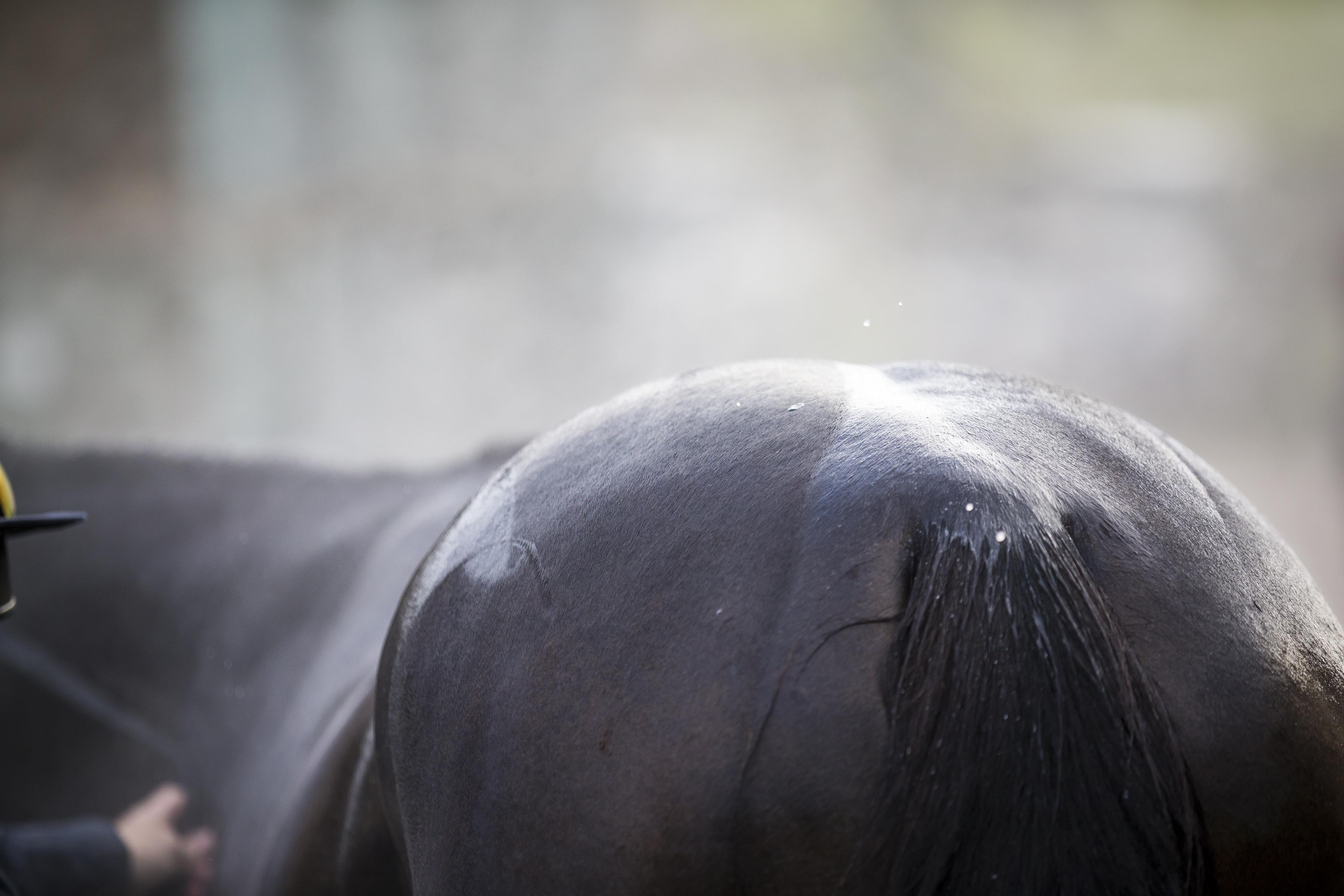 Singlefarmpayment and Lamanver Alchemy did a sensible piece of work in preparation for their runs this coming week. Pinnacle Panda, Chase End Charlie, Kelsey, Isle of Ewe, Cirano De Sivola and unnamed horses by Milan and Beneficial worked on the woodchip. Those that went away yesterday had a quiet canter and are in good shape, the others routine canters.
There was some very good racing on today, Willie Mullins seem to dominate Ascot a little. Rock The Kasbah won nicely again, he is a horse I've always followed as we beat him in his bumper at Chepstow with Simon Squirrel.
Sam Twiston-Davies has fallen foul of the stewards at Haydock for striking The New One after the post and received a 2day ban. This is a perfect example of computer says "no". Sam has ridden for me on more than one occasion and I can vouch 100% that no one loves horses more than Sam. He seldom, if ever walks away without giving the horse a pat on the neck no matter where it has finished. It just comes naturally to him; it is not manufactured for the benefit of owners or trainers. Todays infringement was a complete lapse of concentration and certainly not intentional. Surely, the stewards could have used their discretion and moved on. Although, no excuse - Sam has the hardest job in racing, he is under immense pressure day in day out. Todays win on The New One was an expression of immense relief for the fella having been beaten, through no fault of his own, on Le Prizen in the Supreme Trail. He certainly won't have meant to strike the horse. I see no reason for the ban and believe discretion should have been used.
If your looking for a fun day out tomorrow it is The Heythrop p2p at Cocklebarrow, just off the A40 between Burford and Northleach. There is much more going on than just the horses. Mini quad bikes, heated marquee with child entertainers, face painting, a number of trade stands, farmer's wives throwing wellies etc. etc. Please come and support them.