22nd October 2019
22-October-2019
22-October-2019 17:30
in General
by Admin
Luck of The Legion is fine after Plumpton; she's spent the day in the sunshine out in the paddock. We shall not be rushing her back and may even given her a break as she doesn't want winter ground.
This morning we worked Lossiemouth, Kimberlite Candy, You Name Him, Flashing Glance, Christopher Robin, By Order Of, Polydora, Coningsby, Thomas Patrick, Quick Draw, Meep Meep, Fair Kate, Le Grand Fromage, Gold Clermont, Unohu, Lamanver Storm and Saint Arvans. Some worked harder than others but all seem in good shape heading towards a run or coming back after a run. A few three year olds schooled over fences on the schooling strip, each of them jumped nine fences and three ditches.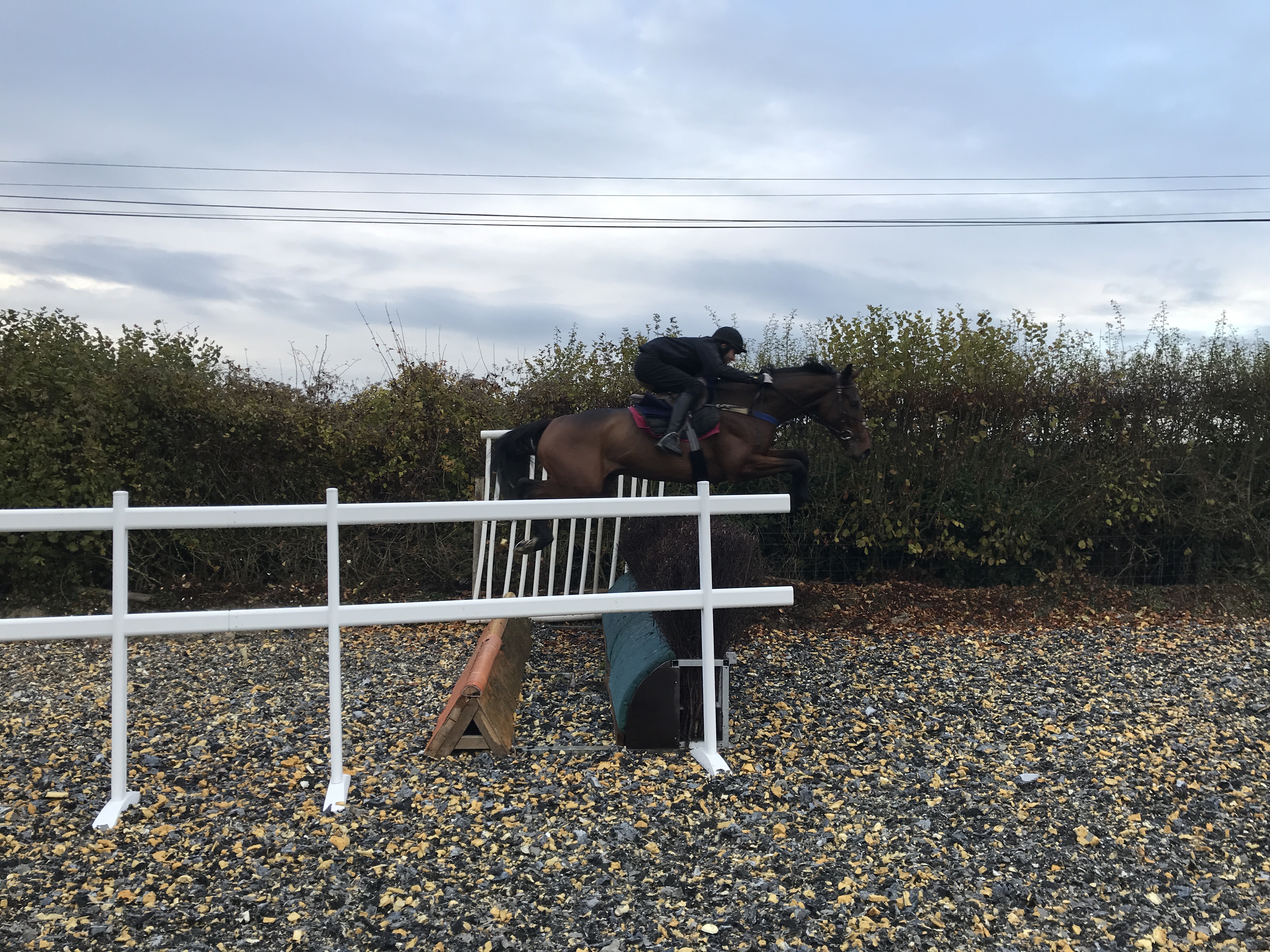 I've just watched Golden Sunrise win at Exeter, he's a horse I bought as a foal and sold as a store. Apart from rubbing one early on, he jumped from fence to fence before running out a nice winner. The Racing TV pundits think he won in spite of doing "a lot wrong" I'm not sure what you have to do to impress them but clearly not the aforementioned.
I have employed and worked with all sorts of people in my life but until now, I've not seen anyone working in a yard wearing suede loafers.
Forcena heads to worcester tomorrow, to read my thoughts click here.