22 September 2018
22-September-2018
22-September-2018 18:06
in General
by Admin
The horses that worked yesterday had a couple of steady canters up the hill, Polydora, Jester Jet, Dorking Cock, Dorking Boy, Meep Meep, Hazzaar, Triopas and Kateson all worked. The nineteen 3 year we jumped over poles and hurdles in the ménage yesterday all went down to the all weather schooling strip and jumped a line of 4 hurdles three or four times. They were so good in the ménage yesterday I even rode 4 of them myself. Zac Baker was in the area, and paid us a visit for 5 lots. It was great to see him and he's always a man I can call on for a hand if needed, Zac like his brother George is tall and does remarkably low weights given how tall he is, he ridden us plenty of winners on 4 year olds and if anything happened to Tommie, Zac would be our go to man.
The five 3 year olds that are behind the others cantered around the sand before loose schooling.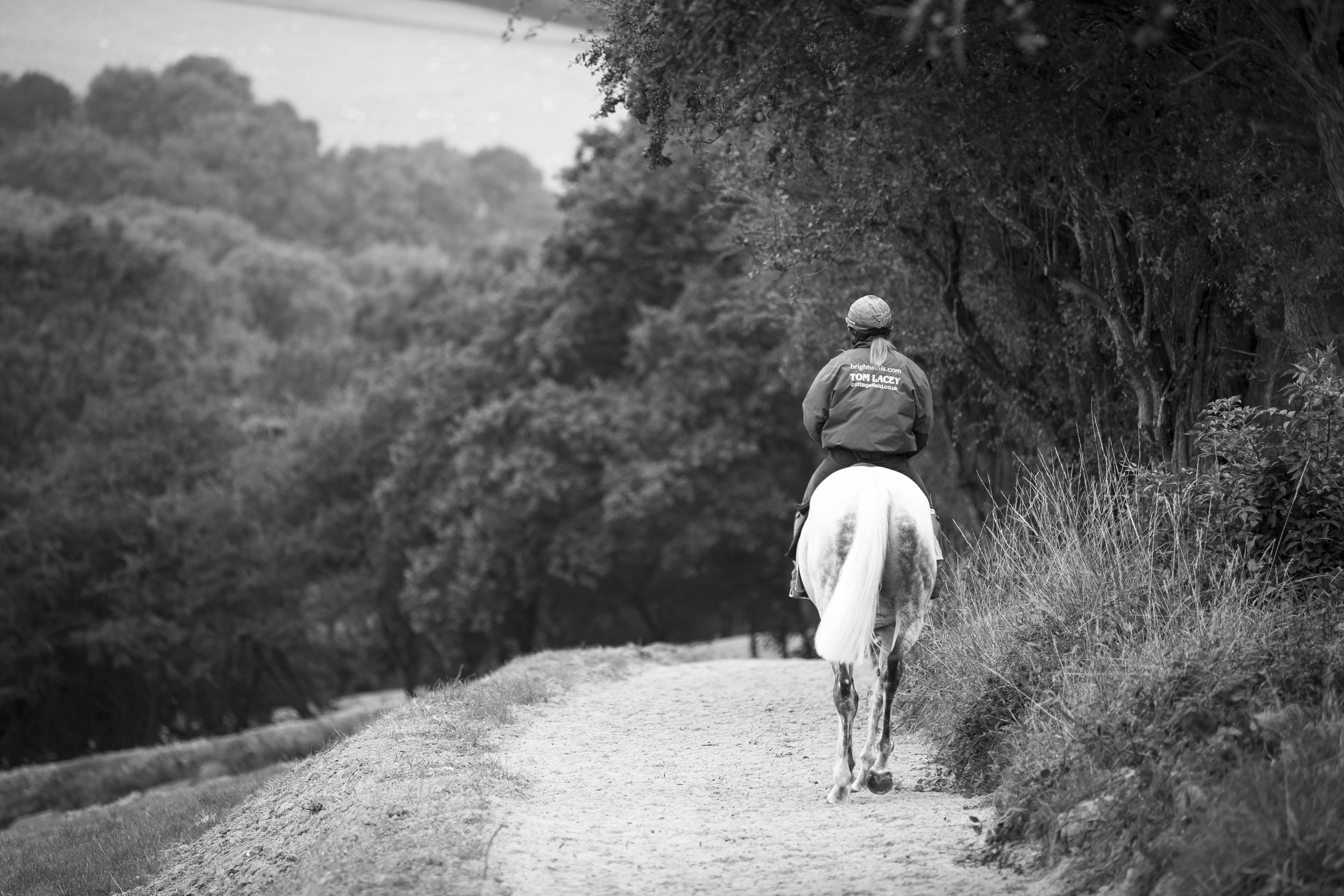 The rain we have had since mid morning is steady and consistent, it will be doing the ground the world of good. What rain we have had so far has certainly aided the entry for Worcester on Friday as the novice hurdle looks as if it could divide. En Meme Temps has an entry and will be heading there if the ground is safe. He has only had one run in his life and ran very much with the choke out, he has schooled well and the hurdles should help him switch off. He will have another option a few days later at Newton Abbott and plenty more after that, the racing calendar becomes real again in October.
In his column today, Richard Hughes has written about staff and free meals when attending racecourses, I think it is ridiculous that staff are asked to pay for their food when trainers, owners, racecourse staff and the press get fed free of charge. However, what Richard failed to mention is that staff should be given £10 tax free food allowance on race days. This is a BHA requirement. If the member of staff doesn't produce a food receipt to the trainer's office, he or she has to be taxed on it. Richard has painted a very one sided story. The staff, in a fashion, are being catered for away from the racecourses. All said and done, I do believe they should be fed FOC as a jester of goodwill by each and every racecourse.