22nd June 2018
22-June-2018
22-June-2018 17:47
in General
by Admin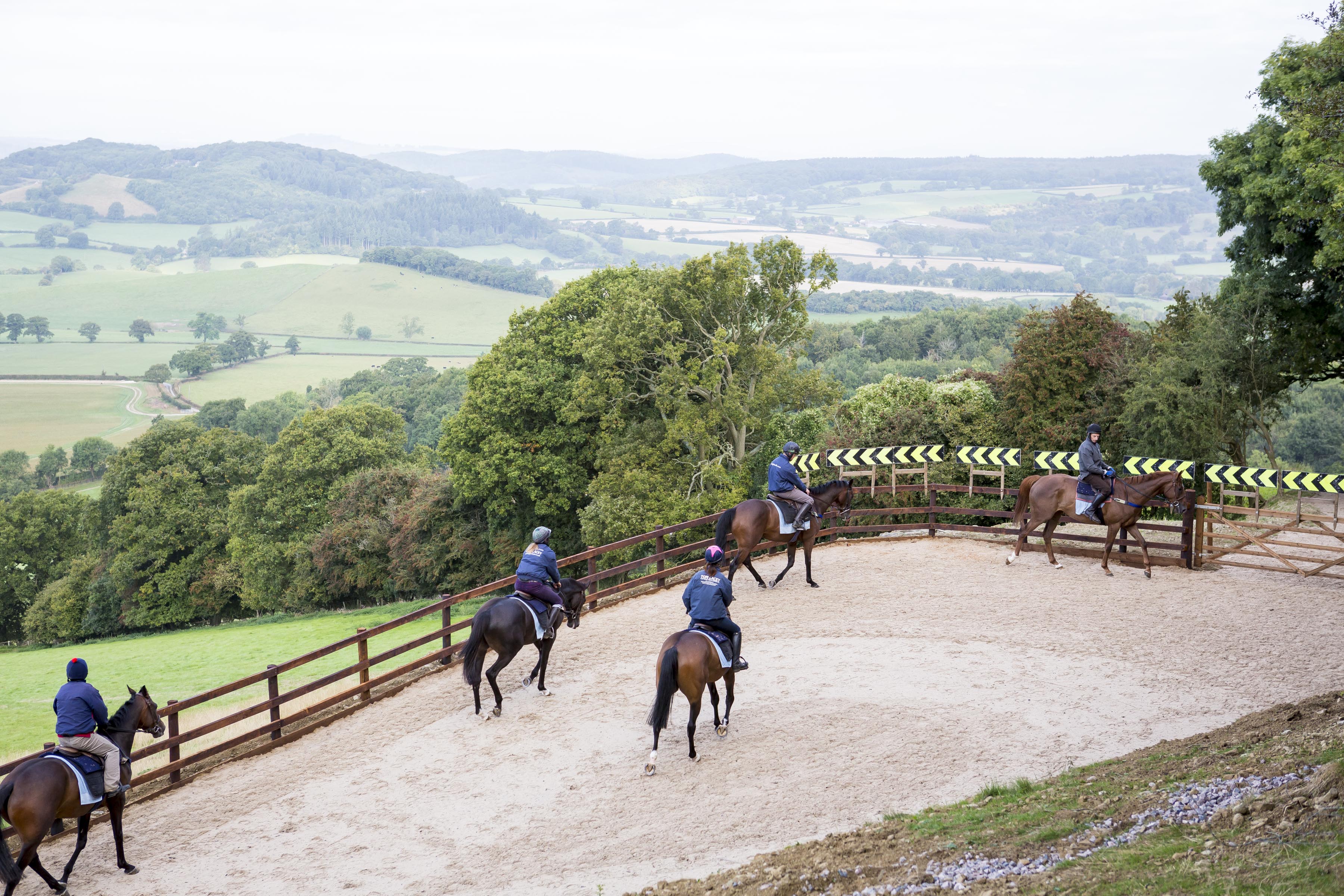 Yesterday was one of those days to forget, it started badly with King Spirit trotting up lame with a raging pulse in his joint, like most of those things, 24 hours later the shoe is back on and he is fine, the timing couldn't have been worse. He is one of those horses who reads the paper. This year he has gone lame the before a race and now the day of a race. With such limited opportunities for him it is very frustrating.
Ffos Las got a lot wrong yesterday. We all know and accept, we will have fallers and bad luck in this game. As we often fine at this time of year jumps are taken out with low sun, as was the case last night. I asked the clerk of the course if they would go back in before the last race at 9. 15 p.m. The sun had all but disappeared behind the stable yard. It certainly wasn't high in the sky nor anything like as bright as it had been 2 hours earlier. I was told it was down to the jockeys discretion and that they would be consulted having cantered down. I was also told that, once they are omitted they generally stay omitted as it becomes a health and safety issue having omitted them earlier in the evening. Things change as time passes and the sun has always gone down in the evenings in my life time. There was an announcement before the jockeys were even in the paddock saying they would not be jumped. Quite how the jockeys were able to see the state of the hurdles from the weighing room is nothing short of a miracle. All things considered, why weren't the hurdles removed allowing all the races to be run through the wings of them as they would have been in a bumper. Silk Run's undoing was a result of the fences being moved and racing on bare ground where the fences had previously been placed. Nico said her legs went from underneath as the bare area was slippery. Another consideration was that they could have ridden up the stand side of the fences, I suppose that ground wasn't watered at all. I think the clerk needs to take some responsibility as do the stewards and the jockeys making a collective decision. If the jockeys have the final say they need to realize what they are being paid for and that they signed up to be jump jockeys, if the hurdles and fences are safe to jump, as they were last night at 9.15 p.m. they should have jumped them. I know where the sun was and I know where the hurdles were. There was no question of increased danger any more so than on a cloudy day. Thankfully, Silk Run is fine this morning, she will have a few easy days, a visit from the physio and plenty of massages off our vibrating floor.
If there is a genuine healthy and safety issue once the hurdles have been omitted they should have been removed, we got off lightly given Silk Run is fine but, as a result of total incompetence she could have been fatally injured as could Nico. No one from the course has even bother to contact us this morning to fine out how she is. Many racecourses would have called this morning given what happened and the fact it was an accident caused by poor decision making.
Arena must have an alternative motive for owning racecourses as they do nothing to enhance anyone's racing experiences. My owners were stuck on the M4 from 3.30 -8.15pm, (no fault of the racecourse). On arrival they would have liked something to eat only to be asked to pay £9.50 for a gammon roll and some salad. They had run out of milk in the owners and trainers bar so unless you like black tea or coffee you were disappointed even further. It just isn't good enough, they have learnt nothing from the criticism they received about Worcester and show total contempt for the people that pay to make racing happen. Without the owners you have no racehorses in need of a racecourse, this is, I am sure, their goal. No one died but things must improve as does the decision making on racecourses.
Moving on, Sword of Fate, David's Phoebe and David John worked. Some of the babies hacked around the sand, others were in the ménage before loose schooling.