22nd February 2019
22-March-2019
22-March-2019 16:51
in General
by Admin
I hope this morning will be the last 4 A.M start until next winter, we set off bright and early with Kateson, Thais Toir and two unnamed four year olds for an away day. The four year olds will now ease off and head to the fields for the summer after Aintree. Kateson will have some entries at Aintree and Thais Toir may go to Warwick next week if the ground is safe before being targeted at the Tattersalls bumper at Fairyhouse.
Fair Kate is absolutely fine this morning. Alberto's Dream got turned sideways by a faller and is incredibly sore, the vets have checked him over and they are of the opinion he has torn muscles along his back. He is naturally on pain relief and will need time for everything to settle down before we have him thoroughly examined again on Monday.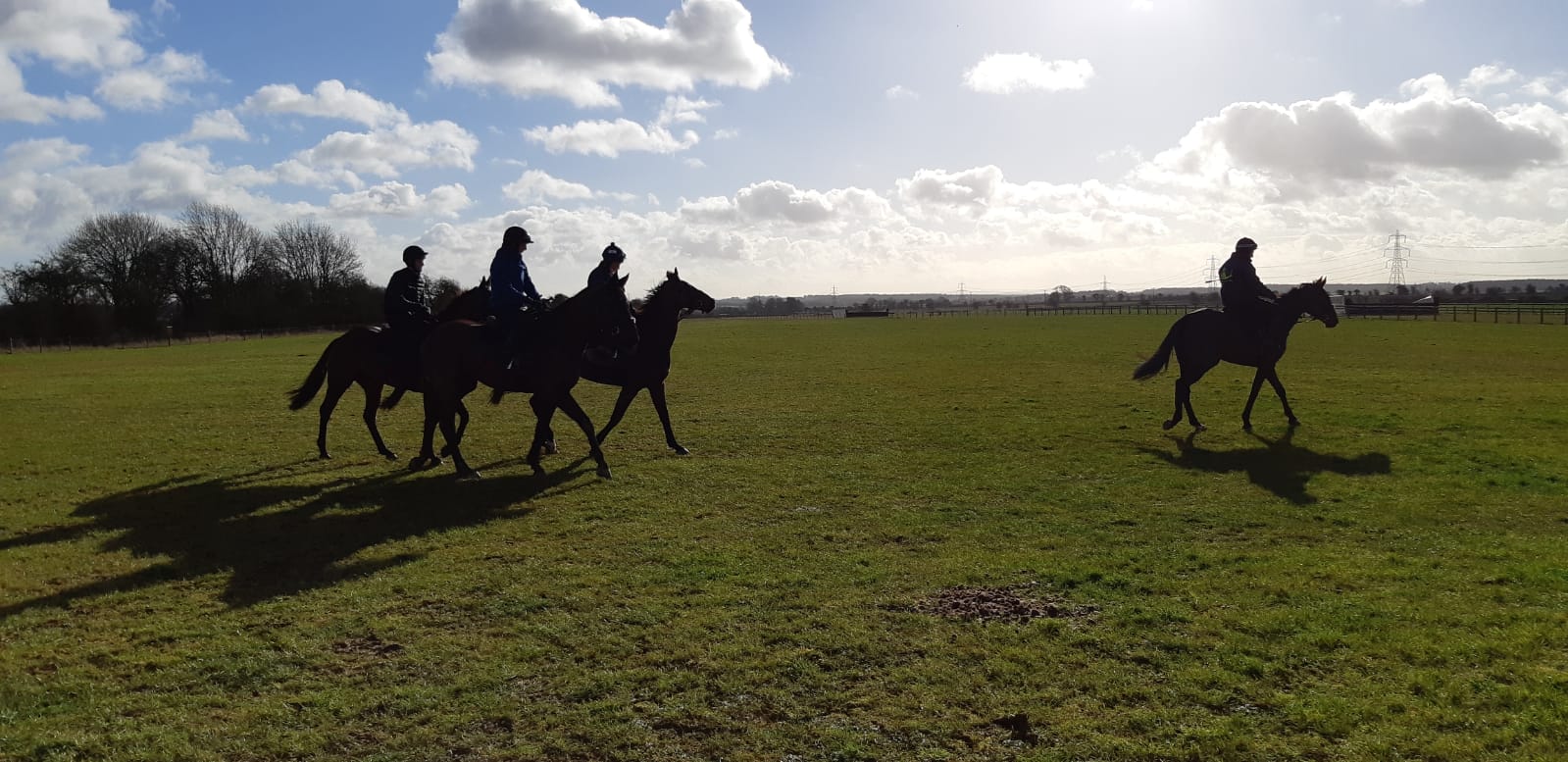 There has been plenty of fall out from the bans handed out at Cheltenham. The fact that no vets saw the horses in question before the punishments were handed out to their jockeys yet again shines a poor light on the authorities. They seem to have a habit of reacting without thinking or putting measures in place which inevitably opens them up for criticism. I was pleased to hear Nick Rust talking about the whip on Luck on Sunday and it sounds as if he is happy with the current rulings. Ruby Walsh complains today that the Irish authorities have taken a step backwards having set some new whip rulings about the number of strikes permitted. I disagree and believe eight strikes is a sufficient number. I just hope they, the Irish don't start rolling over on some issues as easily as the BHA have appeared to do so of late.
Lossiemouth and By Order of worked this morning, Meep Meep and JohnBB jumped 6 hurdles before having a blow on the hill, the others had routine canters. Meep Meep heads to Newbury tomorrow, Coningsby Exeter on Sunday, to read my thoughts click here.