21st December 2020
21-December-2020
21-December-2020 16:30
in General
by Admin
Typical Monday morning canters soon come around. Those who ran at Newcastle are all fine, I thought Sinndarella ran a nice race and looks as if she will struggle in novice company, New Moon got stuck in the mud and I thought all the jockeys bar the winners should have been dragged over hot coals in Le Grand Fromage's race, to give the winner such rope was foolish. If you are relying on horses stopping in front of you, you will lose more times than you will win. That old adage of, 'better to get there too soon than not get there at all' springs to mind. I am partially to blame for the instructions/thoughts I gave Stan. I'm not riding them and jockeys have to adjust accordingly. He's there for another day and hopefully, remains a winner waiting to happen. It was a long night and my mood has since improved.
Polydora, one other and the ponies went up Hay Bluff this morning, Polydora doesn't seem to be too in love with the job of late so we have been mixing things up a bit and a few away days will hopefully, rekindle some spark for the job. Should you be anywhere near Hay I highly recommend you take a stroll up the mountains. The view is something to behold.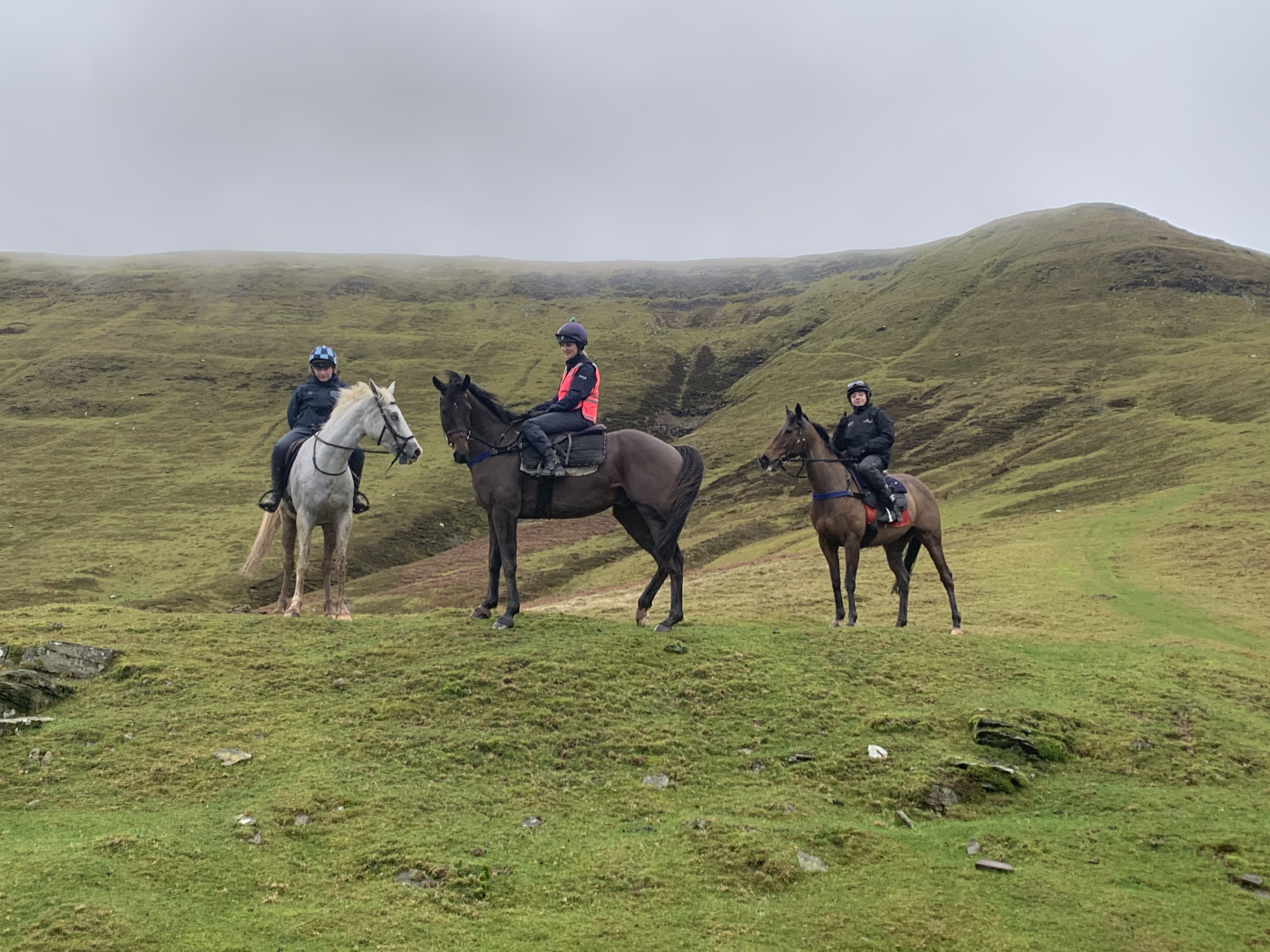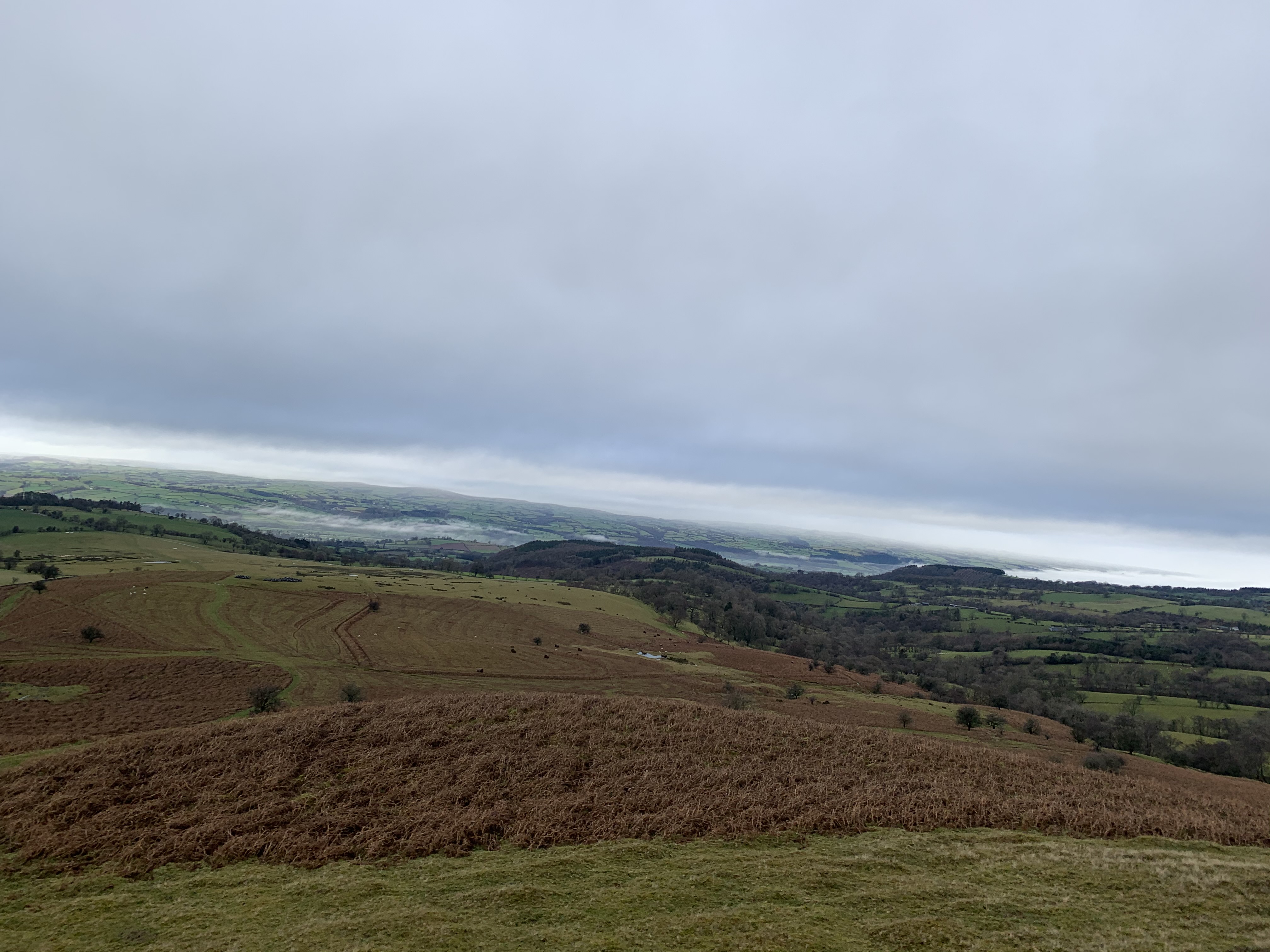 We were all naturally delighted to see minimal crowds back on racecourses but allowing four thousand back to Hereford in the New Year seems crazy to me, Herefordshire is in tier one and allowing spectators form higher tiers to attend seems ludicrous to me. The sport is not alone and has suffered so much pain it seems insane that those in power are allowing this to happen. I feel they have a responsibility to stop this as relying on people to obey the rules over Christmas is foolish. I feel quite strongly about this and can't see any upside to anyone only Hereford racecourse which is Arc owned, Newcastle is making more money than any other racecourse in the country through theses troubled times so Newcastle as another Arc track can surely help pick up some slack caused through their other tracks.
I think we saw the power of social media last night, Hollie Doyle finishing third in SPOTY was the result of a successful promotional campaign. She was shortlisted a few years too early as her achievements in the saddle are without doubt outstanding but not worthy of her name being shortlisted in SPOTY. I do not wish to take anything away from her, her work ethic is incredible, she is an outstanding jockey and has done plenty, if not more for the promotion of our sport to a wider audience than many before her. When she's champion jockey she will be a very worthy winner of many awards and hopefully, SPOTY will be one of them. I have watched SPOTY for as long as I can remember and used to really look forward to it. The presenters are just full of gush and poor gags, the producers are in danger of ruining the show if they haven't already. As a result, it doesn't create the excitement it once did and all too often the overall winner is the wrong person for me.