21st December 2017
21-December-2017
21-December-2017 19:51
in General
by Admin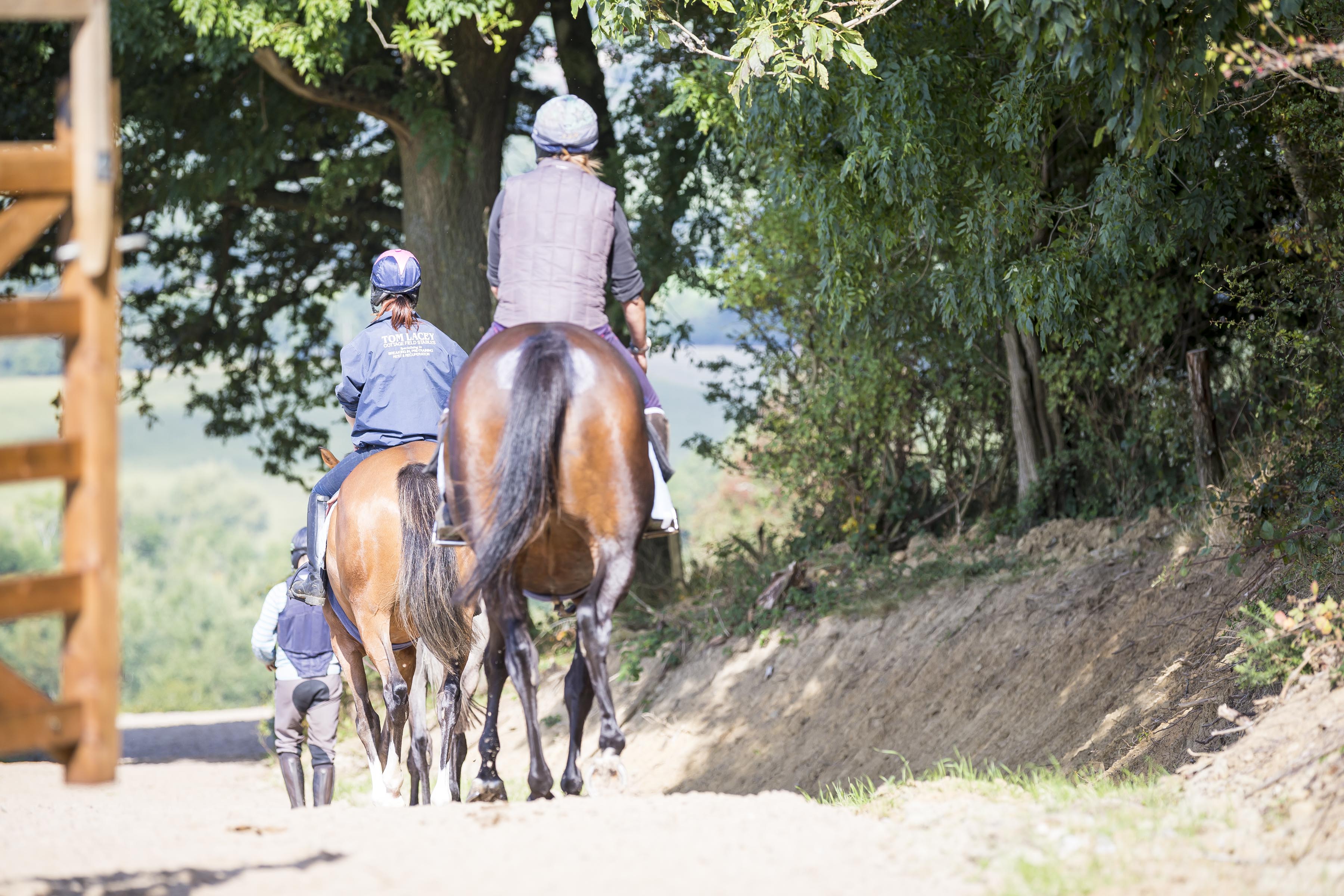 Christmas suddenly became far more pleasant this afternoon. Triopas got the day off to a fantastic start winning as we expected, Tommie gave him a very sensible ride and had him where we wanted him throughout. Thankfully, he appears to have turned the corner, last year we were pulling our hair out with him. He would arrive at the races dripping in sweat, we couldn't stable in at the course and he would just shake, sweat and sweat. Since his win at Chepstow in November he hasn't put a foot out of place and is taking his racing and behaving like the ultimate professional.
I went to Exeter in hope as much as anything as I thought Who's My Jockey would take a fair bit of beating. I'd heard Who's My Jockey is held in high regard and thought he'd be tough to beat. Polydora jumped beautifully, travelled into the race nicely and galloped to the line. Seeing both horses winning races is extremely rewarding. The pair of them have had more than their fair share of issues to deal with.
We have been flat out at home, all the 3 year olds are schooling over a line of 3 fences and a ditch on the grass. I am pleased to report it has been relatively stress free with them all jumping beautifully.
Kateson heads to Ascot tomorrow for the listed bumper. There is no easy bumper and tomorrow's race is very competitive with some horses bringing some serious form to the table. Kateson deserves a shoot at it, his run at Carlisle was far better than the result suggested.