21st April 2020
21-April-2020
21-April-2020 15:34
in General
by Admin
There is little to report at the moment as things go quietly on. Lossiemouth and Swift Wing worked this morning having warmed up on our freshly turned sand gallop. Luck of the Legion, Silk Run and an unnamed four-year-old went a gear slower. They certainly blow on the sand now and we were much need to apply the handbrake when riding around it.
This afternoon, I walked the woodchip checking its depth as we will be topping it up with four inches next week. Four inches is over kill as we still have plenty of depth on it. I am paranoid about depths of gallops and am only to aware of the importance of having plenty of surface on them.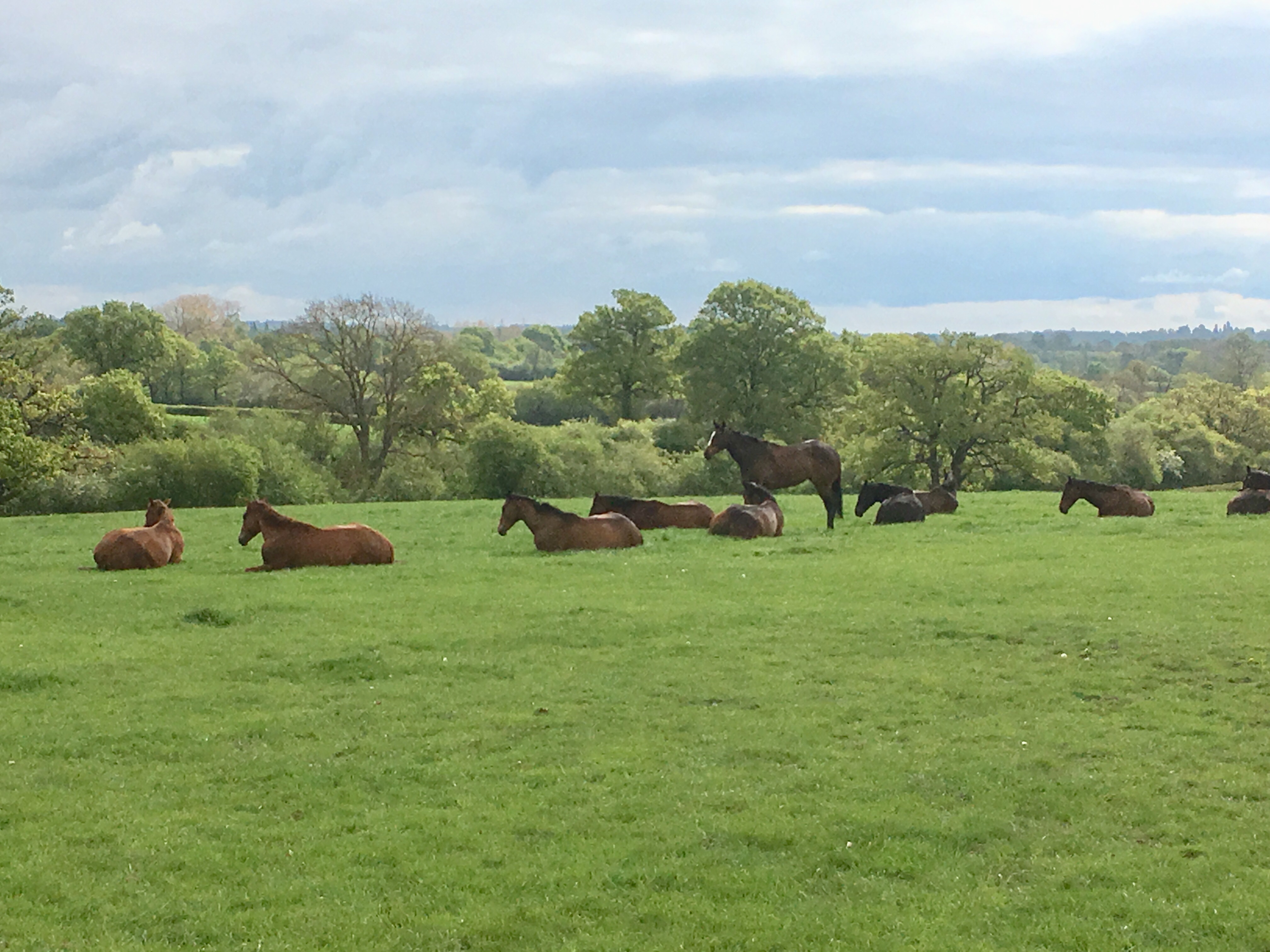 The digger is now cleaning the ditches along the tracks, living on the side of a hill presents certain challenges when we are subjected to the rain fall we received not so long ago. He will them move up behind my office where we are going to put in six woodchip turnout pens, those horses who are prone to be sensitive to dust will live out in them. Each horse will be provided with a field shelter but by all accounts they never stand in them, at least I will feel better knowing they are there for them should they wish to use them.
Thank you very much to all of those who have continued to subscribe to my "thoughts" page. In March and April, I have sent a combined total of £1650 to Katharine House Hospice, it was somewhat boosted by an additional kind donation. Katharine House is quite a different place at the moment as it has been turned into a Covid-19 response centre. Having experienced what goes on at Katharine House I can assure you your money is going to a very worthy cause indeed.