20th November 2018
20-November-2018
20-November-2018 16:25
in General
by Admin
A busy day but most are, the time to complain is when we aren't busy.
Prior to leaving for Newbury with Thomas Patrick we got a couple of quick lots out before working Hazzaar and JohnBB. Lady Cylla had a blow before making her debut at Warwick tomorrow, she has pleased us in her work but is very much a light framed filly and it is time she went and had a run rather than more graft at home. As with all our babies we haven't asked her any questions and will learn a lot more about her tomorrow. Whatever the result she will come on for the experience.
Thomas Patrick didn't need galloping so he just went and had a canter around for the press and to help Newbury and Ladbrokes. One way or another, we are constantly reminded how important it is to be open to the public and accommodate the press. We are always happy to do what we can. The team at Newbury have always been good to us and it was nice to be able to give something back.
Stan breaking all rules with his toe in the iron, I will wait for the day it pops out. It happens to someone every year excluding the champ who rides with his fully foot in!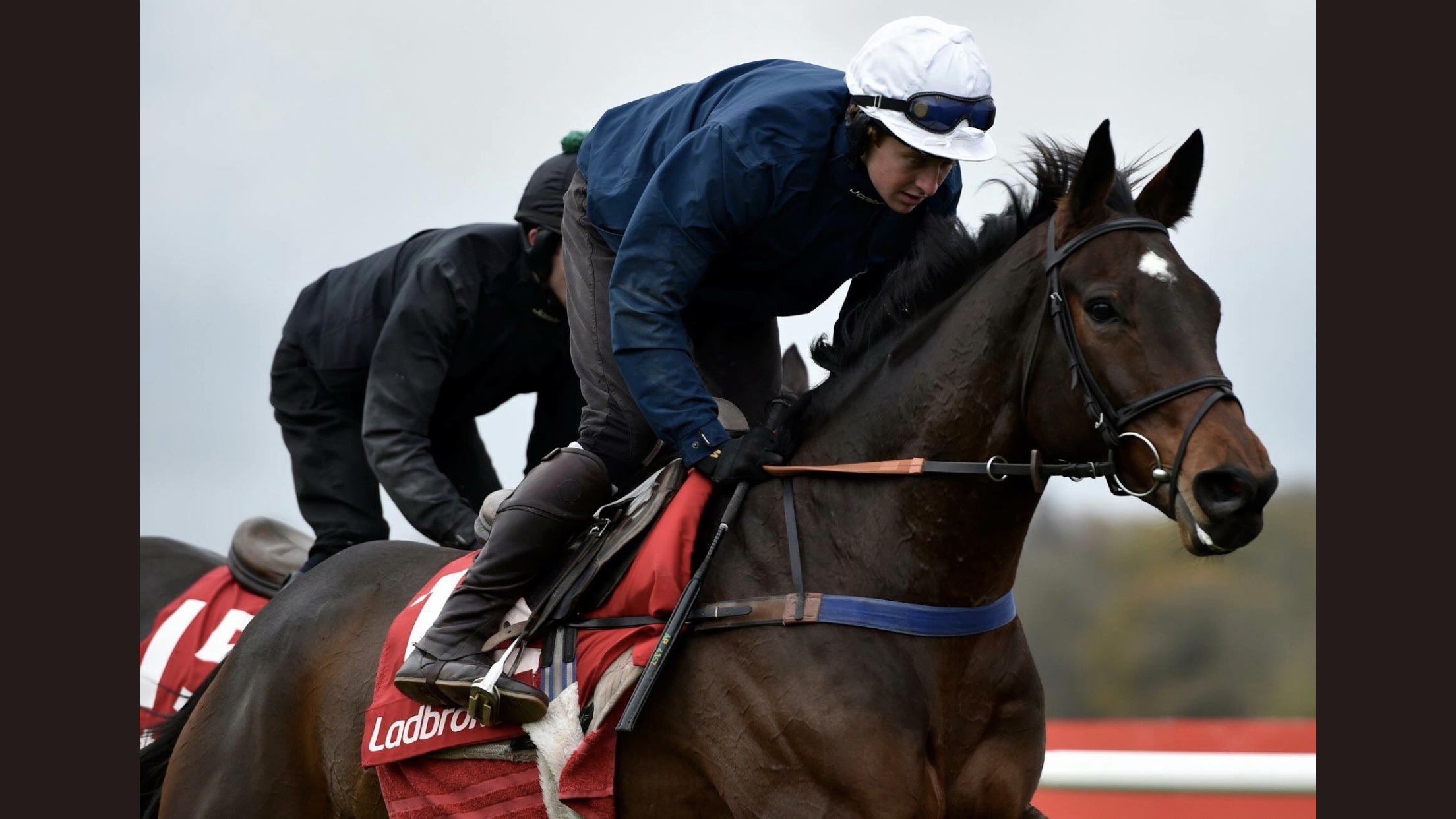 I can't hang about as I am on school runs this evening. I must get on with other things before that……..