20th February 2018
20-February-2018
20-February-2018 18:55
in General
by Admin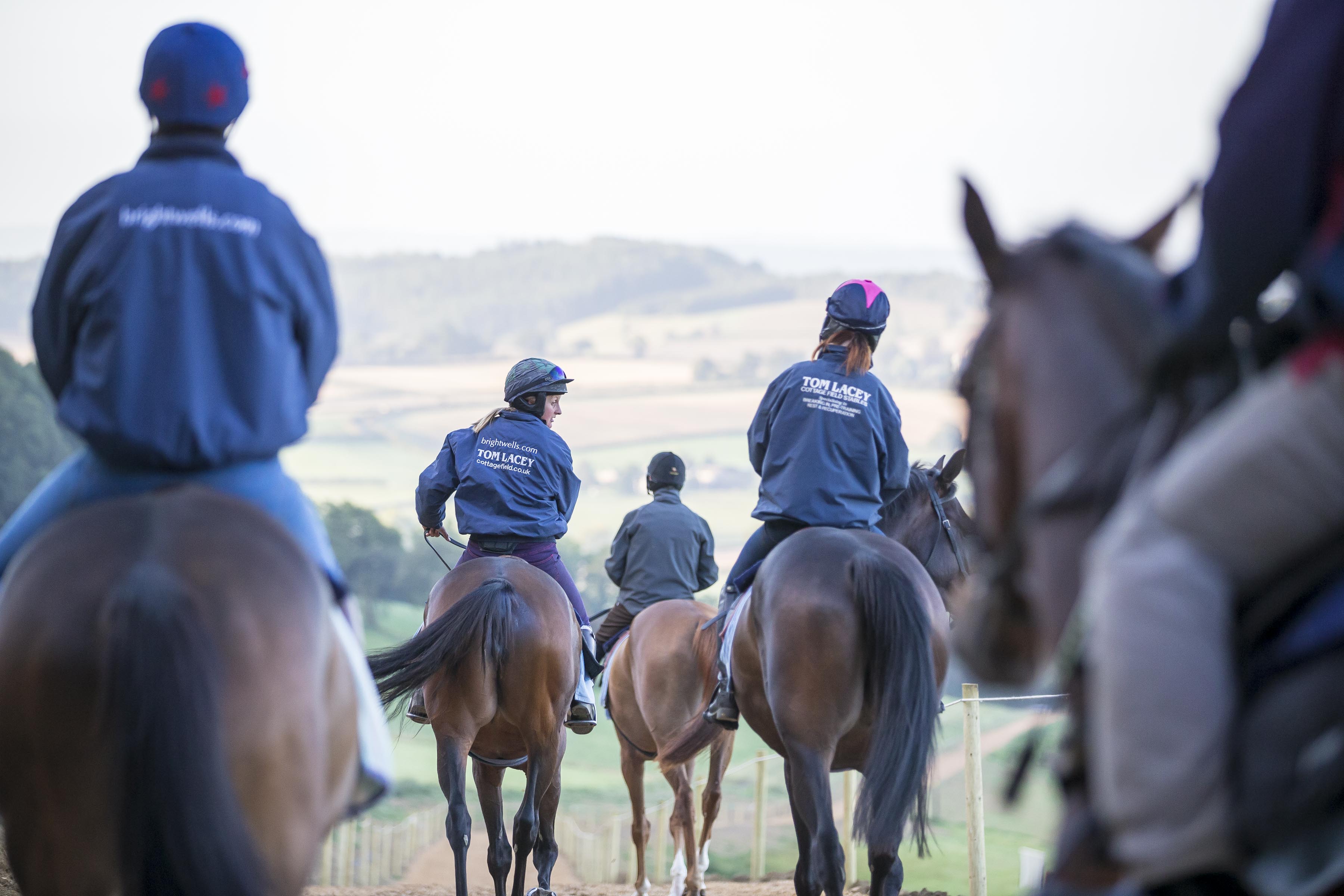 We managed to bottom Albert after 3 lots and sent him home again. En Meme Temps, Sebastopol, Thomas Patrick, Colorado Gold, Kimberlite Candy, Equus Amadeus, The Triple Pillar, King Roland, Enchancia, Muse of Fire, He's a Goer and Polydora all worked. Guy Roberts was here to see Kateson, Colt Lightning and Vado Forte canter around the sand.
I watched recordings of Jumpers and Bumpers on ATR last night and Luck On Sunday. Richard Pitman was on Jumpers and Bumpers; some things have changed others not. He was riding the 5 best chasers in the country and told his boss Fred Winter, while forking up the muck heap at evening stables that he would be hanging up his boots for several reasons. Pendil was considered too fragile to run in the Grand National, he had a very good job offer in the media and John Francome was a far superior jockey and was jocking him off many horses. He said he knew his limitations, Francome was exceptional and a far better rider so why wouldn't he be getting jocked off. A reassuring message for all the young lads being jocked off today - it has been going on for years.
Phil Smith the head of handicapping was on Luck on Sunday, I found his interview interesting, it gave me much more of an insight into the work load they are dealing with. I was on one of the trainer's modules with Ted Durcan, Ted had no hesitation in telling the handicapper on that occasion that he was talking bollocks and that they do not give every horse an equal chance. I am sure they do, but am left scratching my head on some occasions. Ringing them up asking them to have another look proves a waste of time. They have their interpretation of races and can justify their ratings as they produced them in the first place. Lawney Hill was a guest too, she supports the open communication lines between owners, trainers and handicappers. She suggested that if your horse has had colic you can ring the handicapper asking for a bit of help. I'm not sure what handicappers she's been speaking too but I must find out.