19th November 2019
19-November-2019
19-November-2019 18:38
in General
by Admin
First half decent frost this morning, always sharpens things up a little. We worked Kateson, Glory and Fortune, Thais Toir, Dorking Boy, Dorking Cock, Flashing Glance, L'Incorrigible, Lamanver Storm. Lamanver Odyssey, Kimberlite Candy and Outlaw Jessie James.
Many of the others covered the same yardage but a little slower.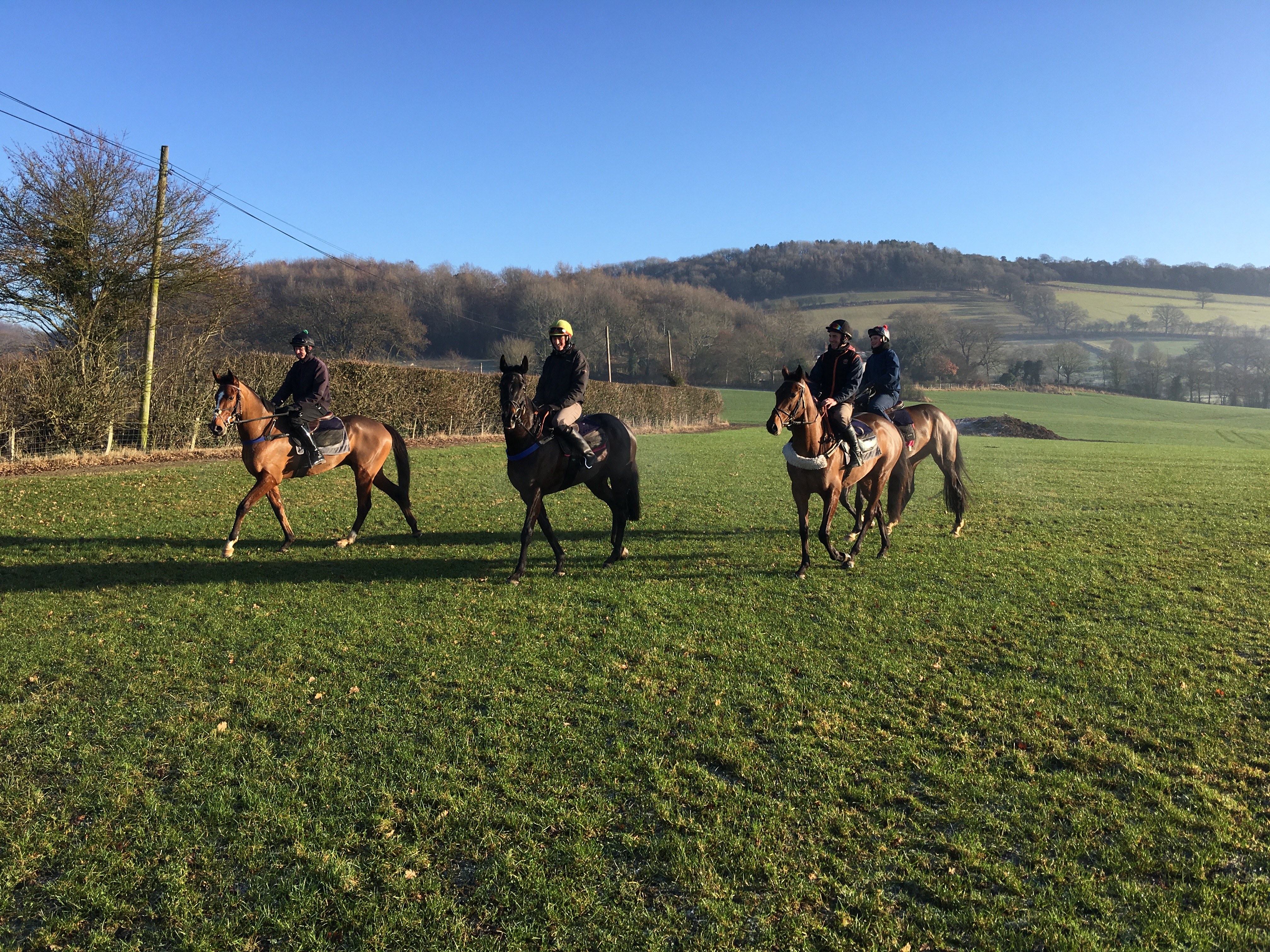 My attempts to work out the handicappers thinking process took another kicking today, but a kicking I welcome. I hope and think things appear to be in our favour for once.
This afternoon I grabbed a rare opportunity to go and watch Tilly play hockey in Malvern. Standing on the edge of any pitch, unless it's cricket, is one of the coldest things to do on planet earth.
Fair Kate heads to Chepstow tomorrow, to read my thoughts click here.