19th September 2020
19-September-2020
19-September-2020 18:59
in General
by Admin
Quiet canters for the majority of the horses this morning. Those who are a little further behind did a little more. The new sand will be completed by Tuesday evening, there has been a delay with delivering the new sand as haulage companies seem to be like many other. To ensure they get the work they make promises they can't deliver or choose not to. My lorry has just returned today from a garage after three weeks. I was told it would be done in four days. Due to radio silence, I decided to visit the garage on Wednesday, only for throwing my toys out of the pram it would still be sat there in need of repair. I find these types of things astonishing.
We even have the odd horse in for circus training.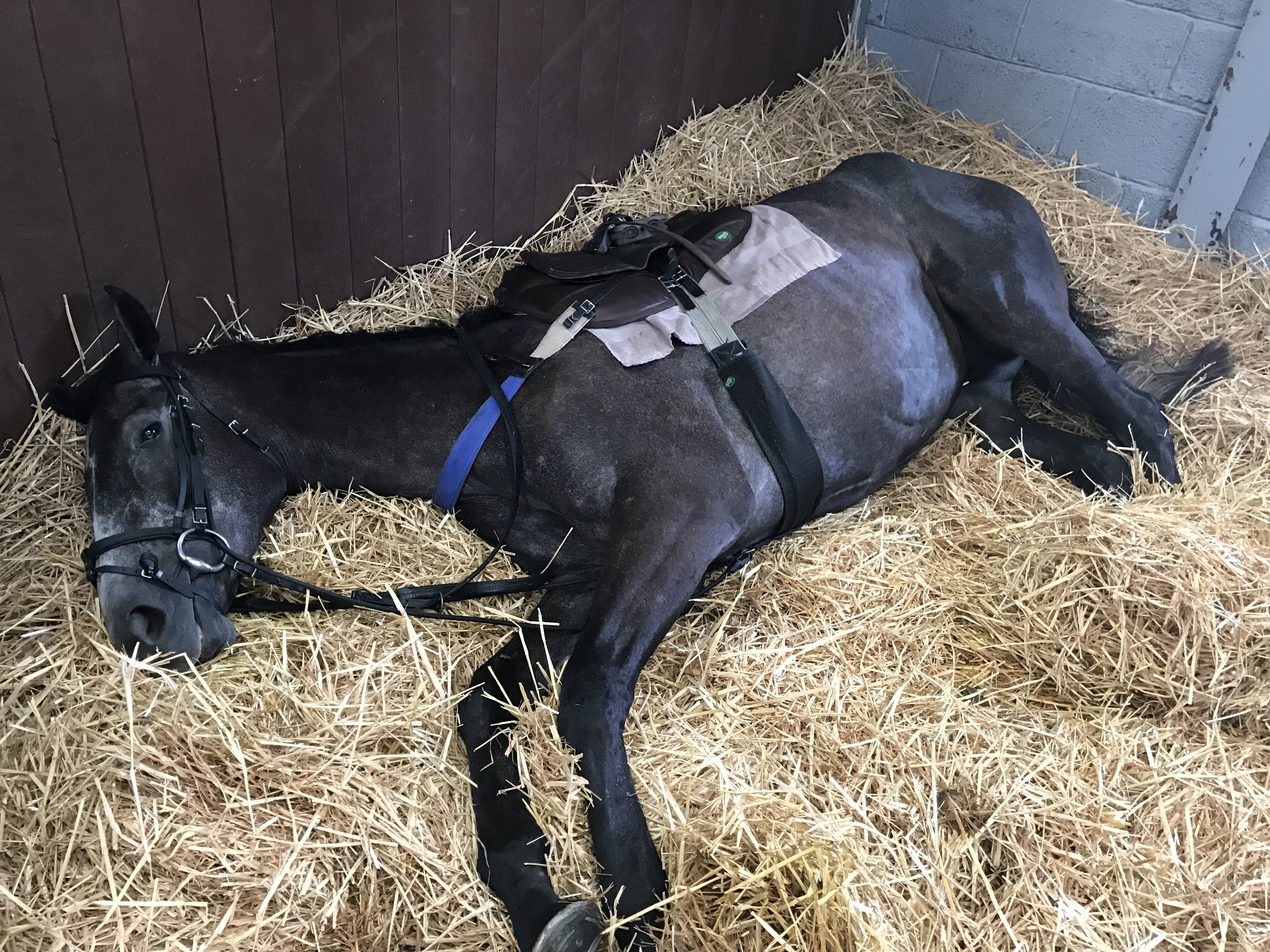 This afternoon's cricket was of mixed quality, a couple of stand out players shone through, the Lacey's contribution was poor with the bat in hand but both bowled a wicket maiden over. Sholto bowled a couple more overs but I was more than happy to keep to the one over.
Ardlair heads to Plumpton tomorrow, to read my thoughts click here.
Have a good weekend and enjoy the sunshine while it lasts. The country seems very down beat and the word on the street seems to be incredibly negative about how an earth we are going to get through the winter months without dying of Corona Virus. I refuse to be induced by fear and will take responsibility of my children's whereabouts as well as my own. If everyone else took a similar view we may just find we can get through winter alive.