19th September 2017
19-September-2017
19-September-2017 18:36
in General
by Admin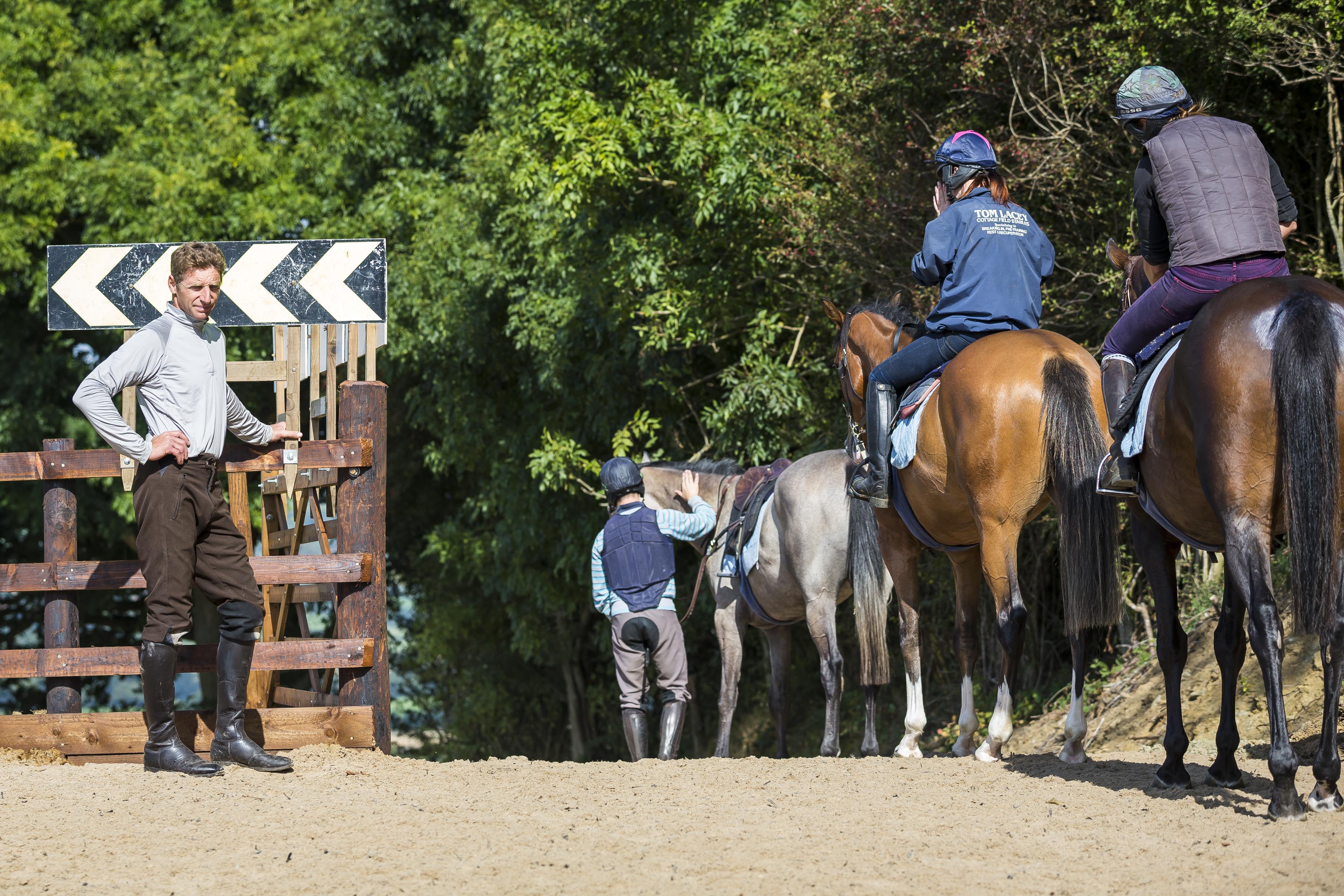 Vado Forte is no worse for his rather ugly display of jumping yesterday, he schooled this morning as if he's been jumping obstacles all his life. I hate making excuses for horses but, he is a very fractious horse at the best of times and I just wonder if the Ed De Giles horse pushed him over the edge and sent him totally out of kilta. The only way to find out is to try again and that we will. The grass has just been too firm to school on. That wouldn't have helped him given he has always jumped in a lane on an artificial surface. Tonight I got the hurdles on the grass but it is simply too firm to school on for now. Even taking them away at this time of year, there is no chance of schooling in open spaces on grass. Some cope some don't, Equus Amadeus jumped beautifully and he had exactly the same schooling practice as Vado Forte.
This morning we worked Mary Eleanor, Polydora, Snapdragon Fire, Triopas, Kimberlite Candy, Colt Lightning, Equus Amadeus, Sword of Fate, Silk Run, Midnight Aurora, David John, David's Phoebe, Thomas Patrick, Cora Sundrop, Kates Son, Thistle do Nicely, and an unnamed Midnight Legend gelding. Some did a little more than others. The 3 year olds are all cantering away nicely.
Some of you may have read my thoughts about music concerts at racecourses, Lingfield have done me proud and the sooner they become secondary to the racing the better.