19th February 2016
19-February-2016
19-February-2016 19:27
in General
by Admin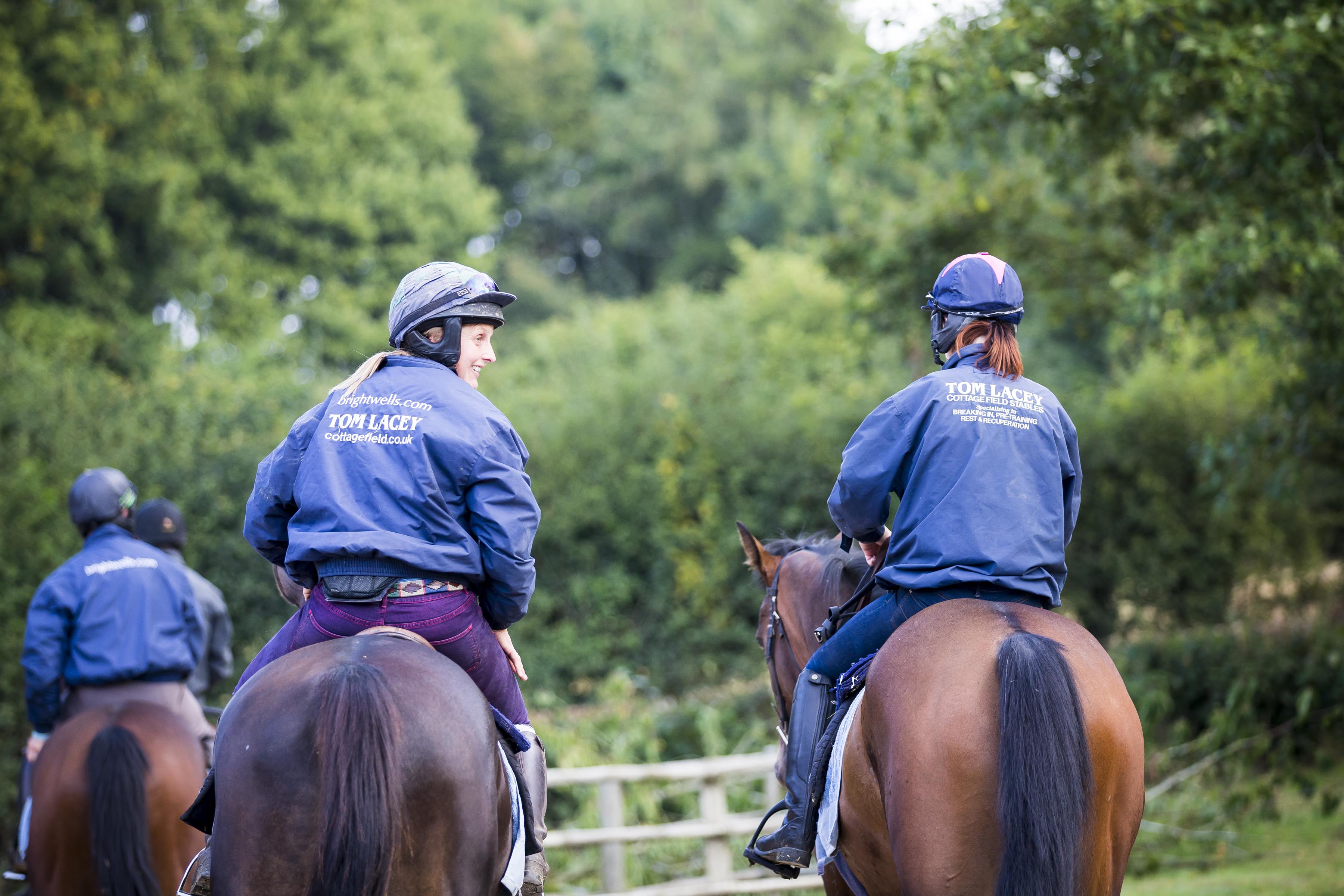 A long day – I was feeding at 4.30 this morning and after nearly 4 hours driving home from Sandown, I can honestly say I'm feeling a little tired and the day's work isn't done yet. I will be pleased to get tomorrow's list and the late feed done and into my cot.
This morning we worked Kimberlite Candy, Russian Service, First Du Charmil and Aspergillum over 1.5 miles on the grass. I was happy with them all.
Legal Exit ran a creditable race given the problems he is having to deal with. He will need to get down the handicap and have better ground before troubling the judge. If he didn't have his problems he would be a machine. If all owners were as easily pleased as Mary life would be easy. She loves her horses and just enjoys seeing them run and having fun. Of course she wants to win but the welfare of the horses is her main priority.
Tomorrow Very Intense heads to Wincanton, he is fresh and well and has as good as chance as any other horse in the race. It would be nice if he could go one better than bridesmaid again.
Isle of Ewe goes to Ascot in a competitive fillies' bumper, she has been pleasing us at home and won't be disgraced.
Victoria Pendleton didn't have a great day. I haven't seen the race so am not placed to comment. I for one think what she is doing is fantastic and wish her all the luck in the world. There is, as there is with everything those who can't wait to see her fail, I am not one of those. I think the profile of point to pointing is being raised and that can only be a good thing. I am fortunate that I have never suffered from jealousy and believe you get out what you put in and good luck to those who are willing to work to achieve. However, what she is proving is that there is no fast track education to race riding. I don't doubt for a second she is capable of riding winners, I've seen worse riders winning on horses some with years of experience. She needs time and experience, and one needs to give time time. Her target this year of riding in the Foxhunters is ambitious and in all seriousness not sensible. Would it not be more sensible to move the target to 2017 allowing her time to gain experience without the pressure of a date that is closing in on her rapidly? Or maybe, she wants to concentrate on her boxing career in 2017. Race riding should not be taken lightly and that has been proved all too often of late with some serious injuries to top class riders. Brave and stupid are two very different things. If it were one of my kids doing it, I would stop it immediately.