18th September 2018
18-September-2018
18-September-2018 16:59
in General
by Admin
Vivant and Flashing Glance appear to be fine this morning, both horses ate up and are sound.
This morning we worked, Kateson, Vado Forte, Lossiemonth, Jester Jet, Dorking Boy, Sebastopol, En Meme Temps, Coningsby, Hazzaar, Silk Run, Polydora, Dorking Cock, Triopas, Sir Egbert, Meep Meep, Kimberlite Candy, He's a Goer, Megan's Choice and Thomas Patrick. I couldn't be happier with the horses the lads all report them to be in great nick and my eyes say the same.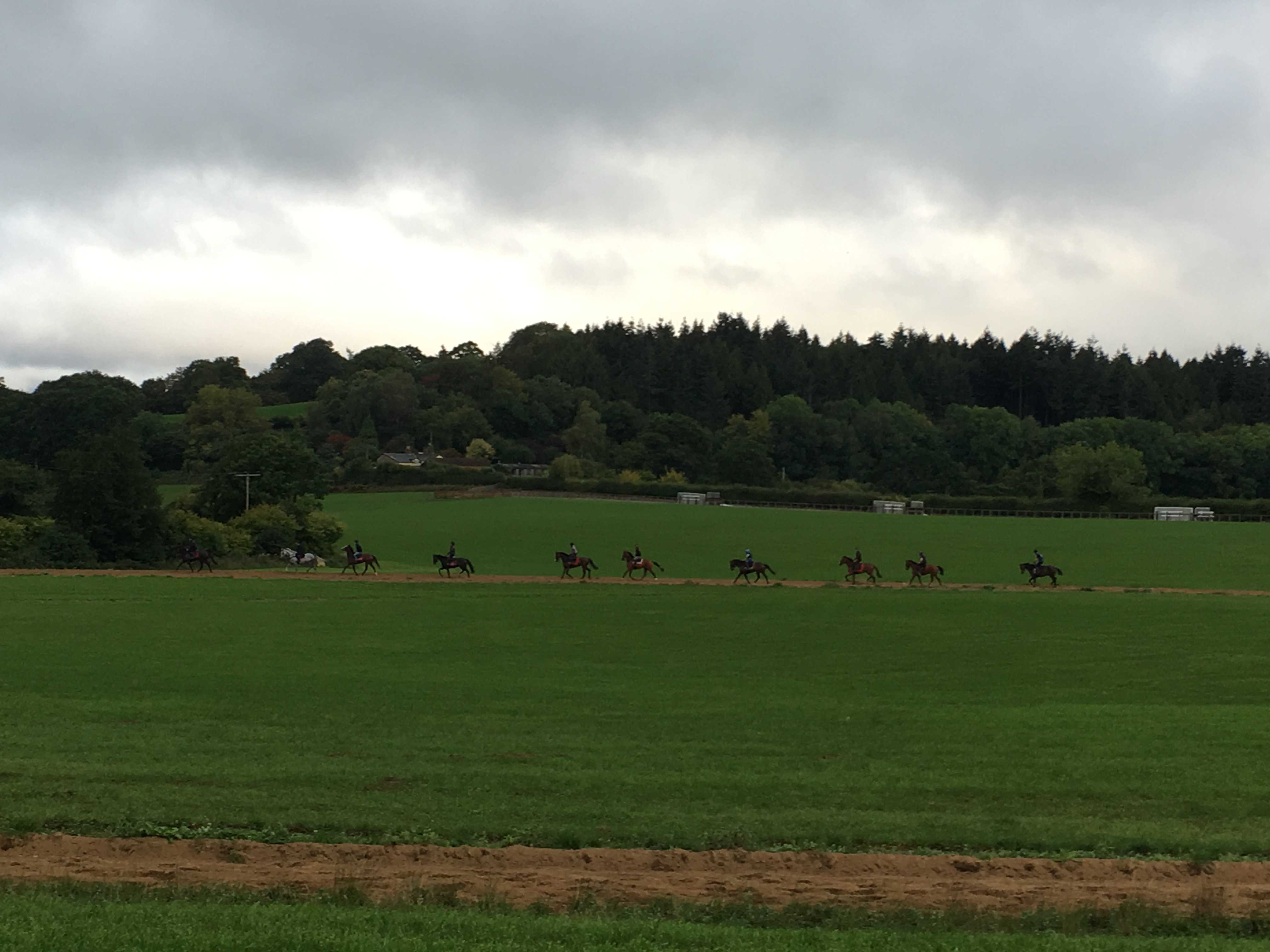 Richard Johnson was here to sit on Thomas Patrick, David Kellett came to watch and see his other horses He's a Goer and Adam Tucker. We then all had a chat about Thomas Patrick and all concluded that The Ladbroke Trophy will be his primary target.
The 3 year olds all cantered around the sand and up the hill.